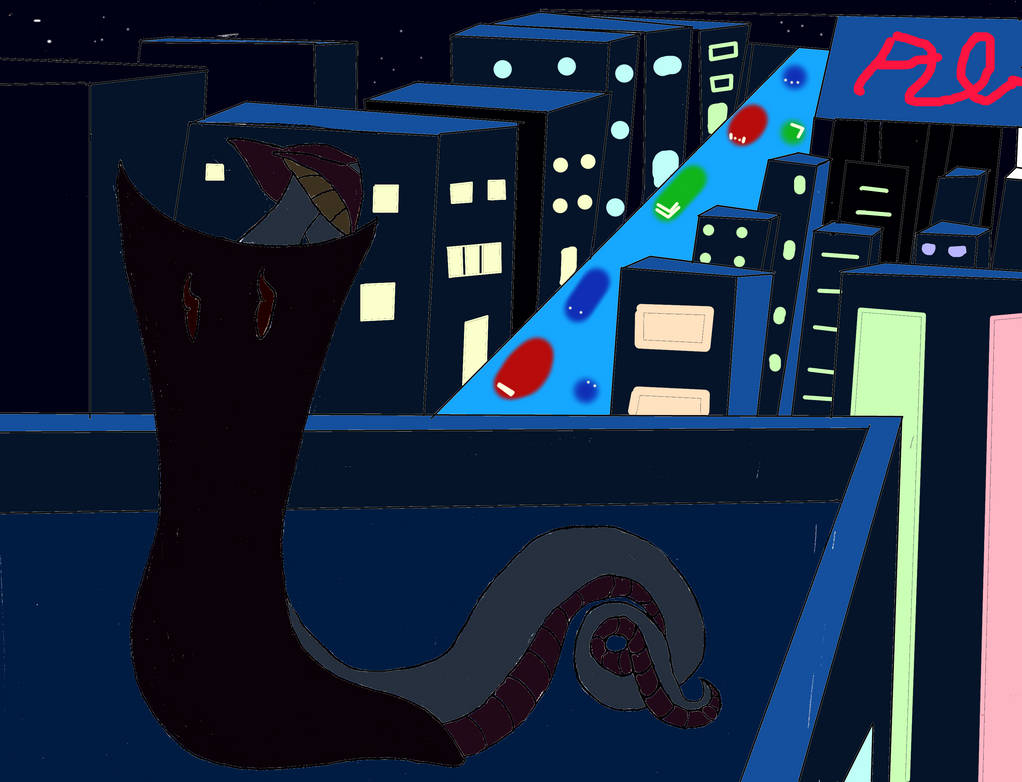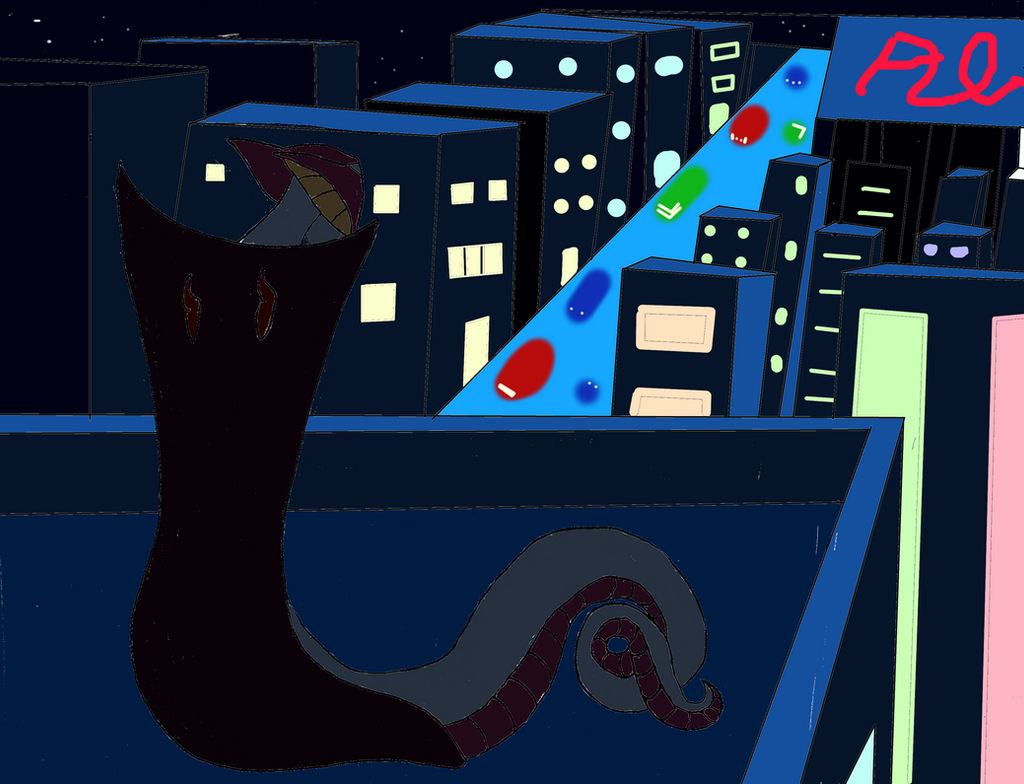 Watch
Nos taking in the view of tradeworld.

Not the most impressive of backgrounds, but I'm happy.

(look carefully and you'll see Nos's retracted wings.)

So NOS is a snake in your style?
Reply

Reply

Reply

*I walk through the streets of tradeworld with xr looking for a proper crystal for my lightsaber I normally build my own but this time i need to look for parts* stay vigilant and let me know if you see any parts I've got your back but you need to watch too okay?
Reply

*unseen in the shadows Nos watches the pair* What a conundrum *he thought* To hunt the little one or play again with my dear Danika. what do do what to do~

(shall I also rp XR?)
Reply

sure :3 ) I sense someone watching us "We need to move now" I start walking a little faster with him
Reply

(I'll do the technorganic version of him if you don't mind)

A- All right *XR quickened his pace along the woman. Keeping his long ears pricked for any sound of pursuit. Although he only just met her, he felt he could trust the woman. Trade world was a dangerous place after all. Especially after "He" made a home on the planet*

*Nos kept track of the two through his monocle* Hmmm interesting, she seems to have sensed me. Lets see if I can guide them to a more "accessible" area to greet them. *with a chuckle he takes off, to herd his latest quarry.*
Reply

is ok :3) I look down next to me and find the last piece I need for the lightsaber "got it!" I put it all together with the force and activate it "Now we can really defend ourselves."
Reply

Xr jumped back when the lightsabre was activated. Slightly unnerved the the red glow. "whoa when ya said you only needed a few pieces, you weren't kidding. Just didn't think you would find them in an alley, the middle of who knows where"

In the shadows Nos waited, the alley they were in was perfect for an ambush. He did pause however when the woman activated her weapon. Though the red beam seemed to be energy based, a quick scan from his monocle revealed it could be quite deadly, even to him. He would have to be cautious. Landing on the wall behind the two. Nos prepared to pounce.
Reply

it's an orange lightsaber

) I took a few steps back with it in my hand and accidentally back into nos. "That's not a wall is it?"
Reply

can you do one of him and my oc? I'll send you a pic of them on notes) *hides in an alleyway looking for a new lightsaber crystal* (yes she is a sith too is it ok if I use that? or should I just keep her as a regular cyborg I have two separate pics for that)
Reply

I can try but I'm not to great with humans and human likes. As for which. Whichever you like best.
Reply

okay now I know what actions to take in the other post lets just say there will be lightning :3 and lightsaber, but since he can probably absorb both without losing a limb those two means of fighting back won't last long

Reply

Lighting yes. Not sure about the lightsabre. It is a very hot beam after all.
Reply

lightsabers are literally energy swords that's literally their definition at the very least he could dodge then bite the handle to make it stop working
Reply

Yes. That could work. Though I doubt he could bite the blade without melting his fangs off.
Reply

i don't know like i said the blade itself is energy, plus he was going after something around the same temperature in the slayer episode.
Reply