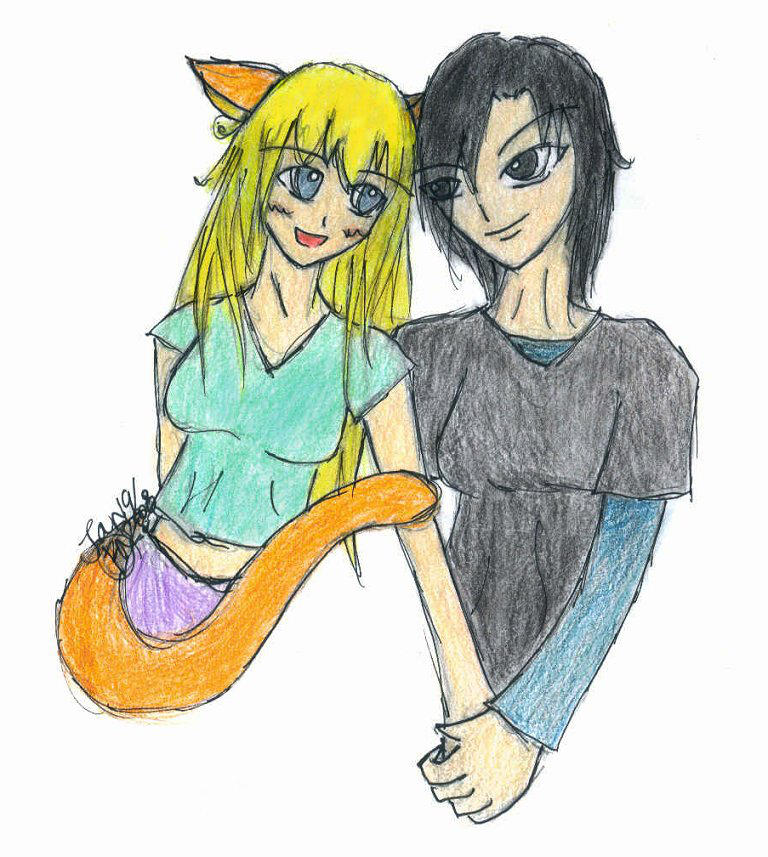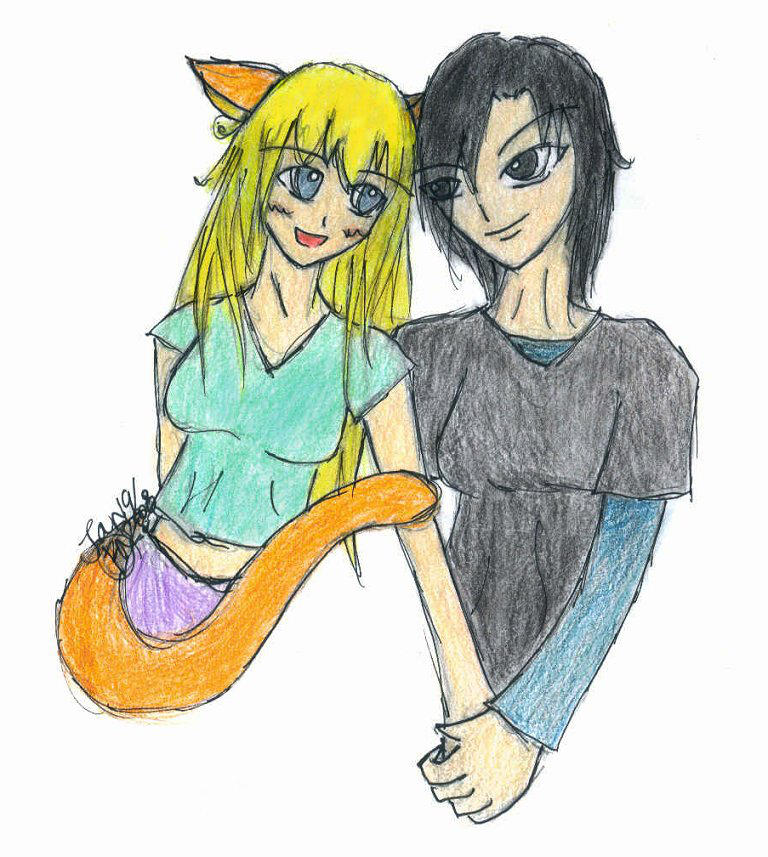 Watch
I liked the pencil sketch better..but I really wanted to color this. However, I didn't want to color it on the computer..so I colored it with pencil crayons. But...I wanted to try something new...and the colors smudged a little. (Especially around the face.) I hope it's okay. When I scanned it into the computer..the color changed a little..and I don't like the new colors. But I tried to fix it.
Hope it's okay, hope you like it.
These are two characters by myfriend,
for her comic,
Stitches
.
Niki & Lor (c) ~
yeaka
Art (c) *
fluffnight

Auww it's really cute! Both character seems so happy with each other X3 drawn ever so sweet! Very nice work on the picture Fluffnight!
Reply

aw, thank you, tammy~!

:3 it's adorable~!! love the love in their eyes - so cute~~ X3


Reply

aw, cute! i love the girl's hair. ;D
Reply