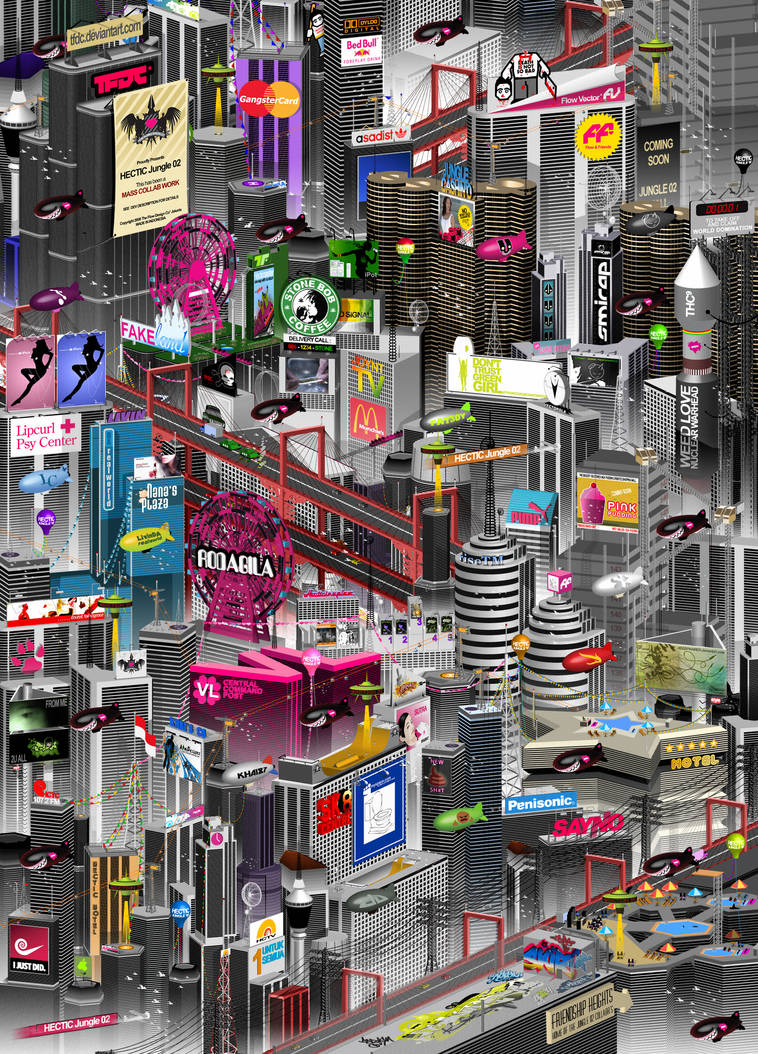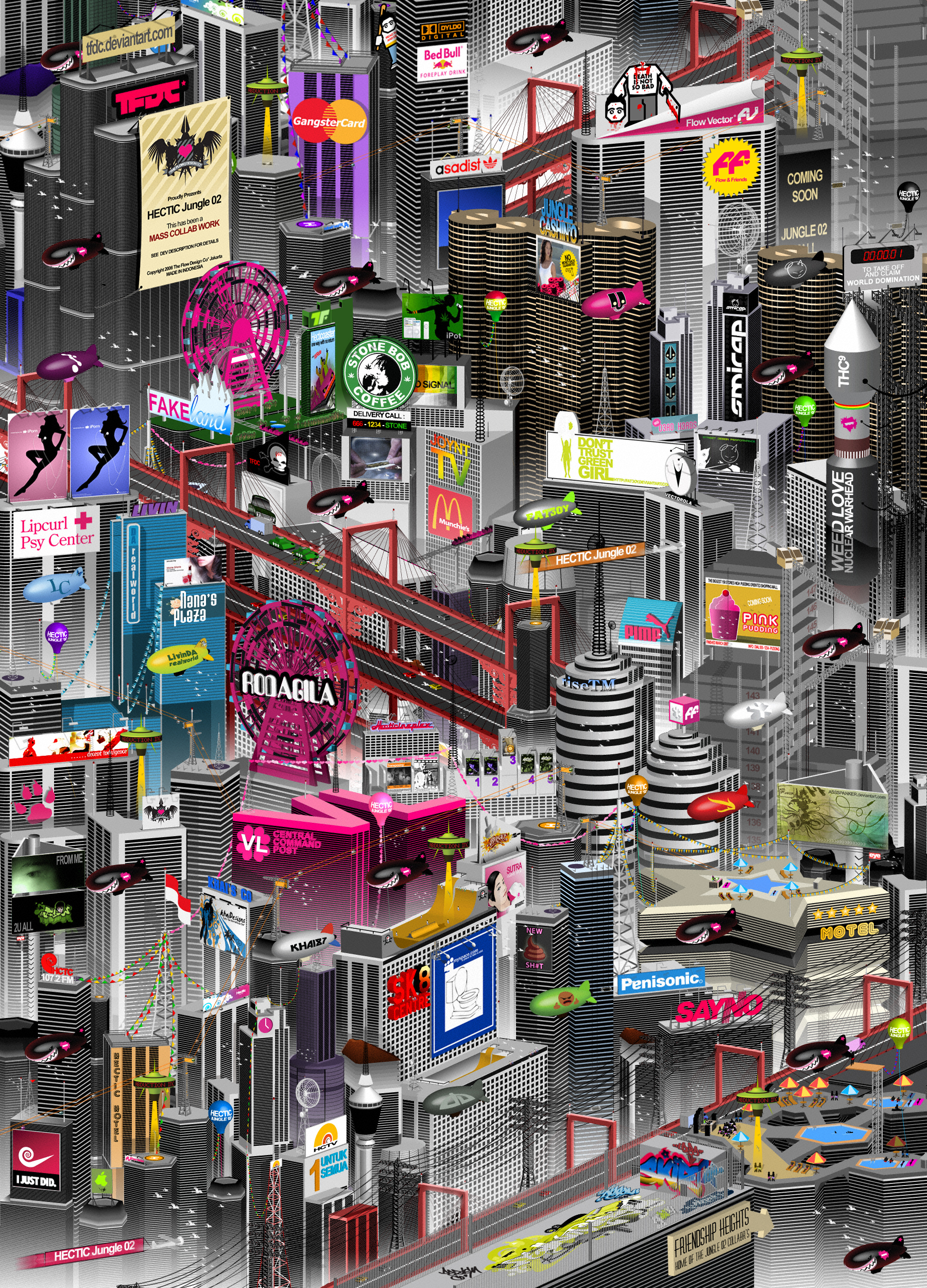 Watch
HERE IS SOMETHING YOU PROBABLY DON'T SEE IN YOUR EVERYDAY URBAN LIFE,
....YET....
THIS SOMETHING IS.. THERE IN YOUR EVERYDAY URBAN LIFE, YOU JUST PROBABLY DONT SEE IT.
Done it all in Illustrator CS, and finish it off with a little bit 'magic' of Photoshop CS
Some of the Billboard and Ad Space you see here are a contribution of some of the
SUPERCOOL people here in da, Some of the SUPERTALENTEDGENIUS which i prefer to call them my Buddy!
SUPER BIG HUG AND GRATITUDE GOES OUT TO THIS FOLLOWING SUPERCOOL PEOPLE FOR THEIR SUPPORT AND ATTENTION TO THIS JUNGLE!
:
i hope im not forgettin someone...let me know pls...coz im such a dopehead...

SPECIAL THANKS TO
nt try this @ home kids, unless if u wanna have like : 10 system crash, couple dozens of Popup Menu seyin "NOT ENOUGH RAM!!", or completely turn your HighEnd PC to a Idiotic one.."
THIS HAS BEEN A MASS COLLAB WORK
Copyright 2006
The Flow Design Company
- Jakarta |
Made in =indonesia
STRICTLY FOR USE IN DEVIANTART.COM's SPACE ONLY !!
p.s it aint over yet, COMING(NOT TOO)SOON! HECTIC JUNGLE 3K5! your contribution counts!!

PEACE!, LOVE!, and RESPECT!

beebeep

---------------------------
THANKYOU so so so much FOR THE DD GUYS, IM SPEECHLESS...
Special thanks goes out to
and
for making this DD possible
AND ALSO NOT 2 FORGET ALL THE PEOPLE THAT CONTRIBUTE TO THIS PIECE!, I COULDN'T HAVE DONE IT WITHOUT ALL OF YOUR SUPPORT! RESPECT ALLWAYS FOR ALL OF YOU GUYS!!