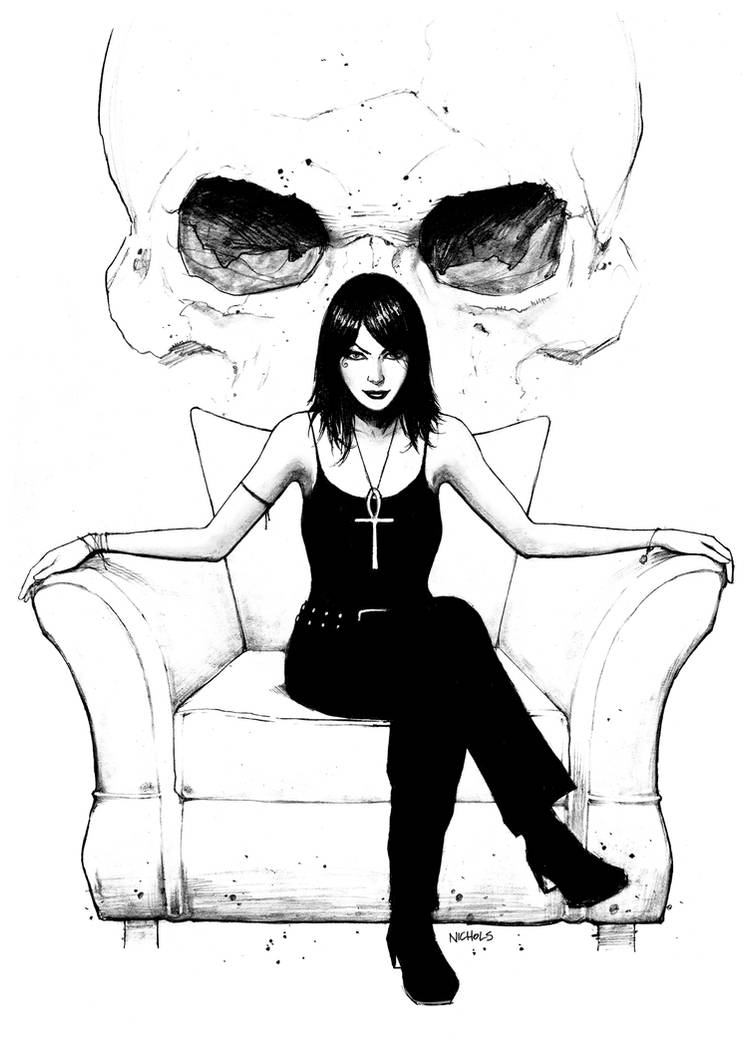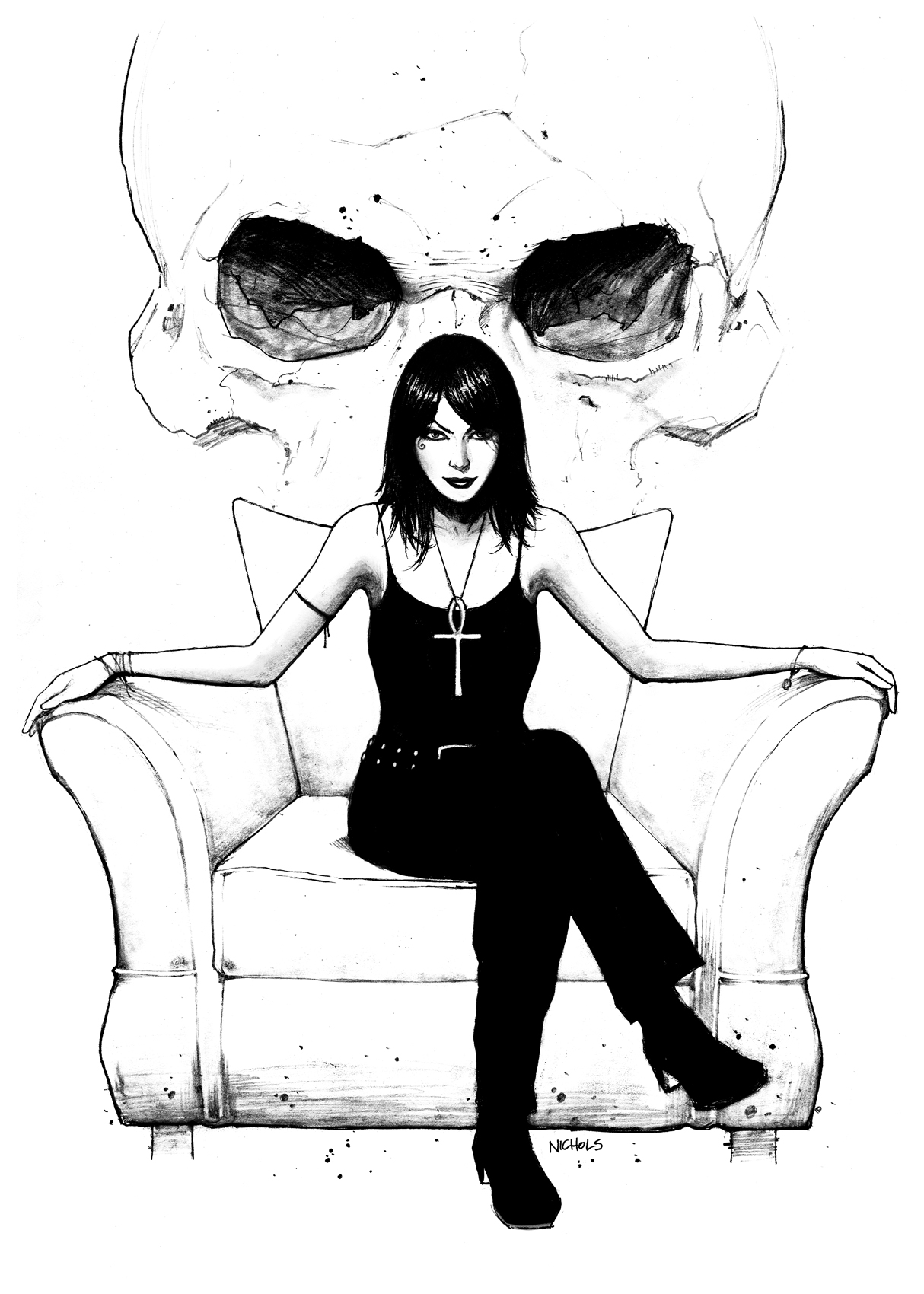 Watch
Death from the Sandman comic series.

Reply

One of the best versions of her I've ever seen. Loved Gaiman's story, but the art was usually not so good (and I'm being kind). Wish you would've had those duties.
Reply

Elegant, excellent. Don't see her or her family around enough anymore nowadays on the popcultural art radar.
Reply

Nice one. I love the character and really like your rendition of her. Saw your pencil version and thought I'd like to have a go at inking it, but you've done such a good job here I won't!
Reply

The shading makes it, where you been lately?
Reply

Reply