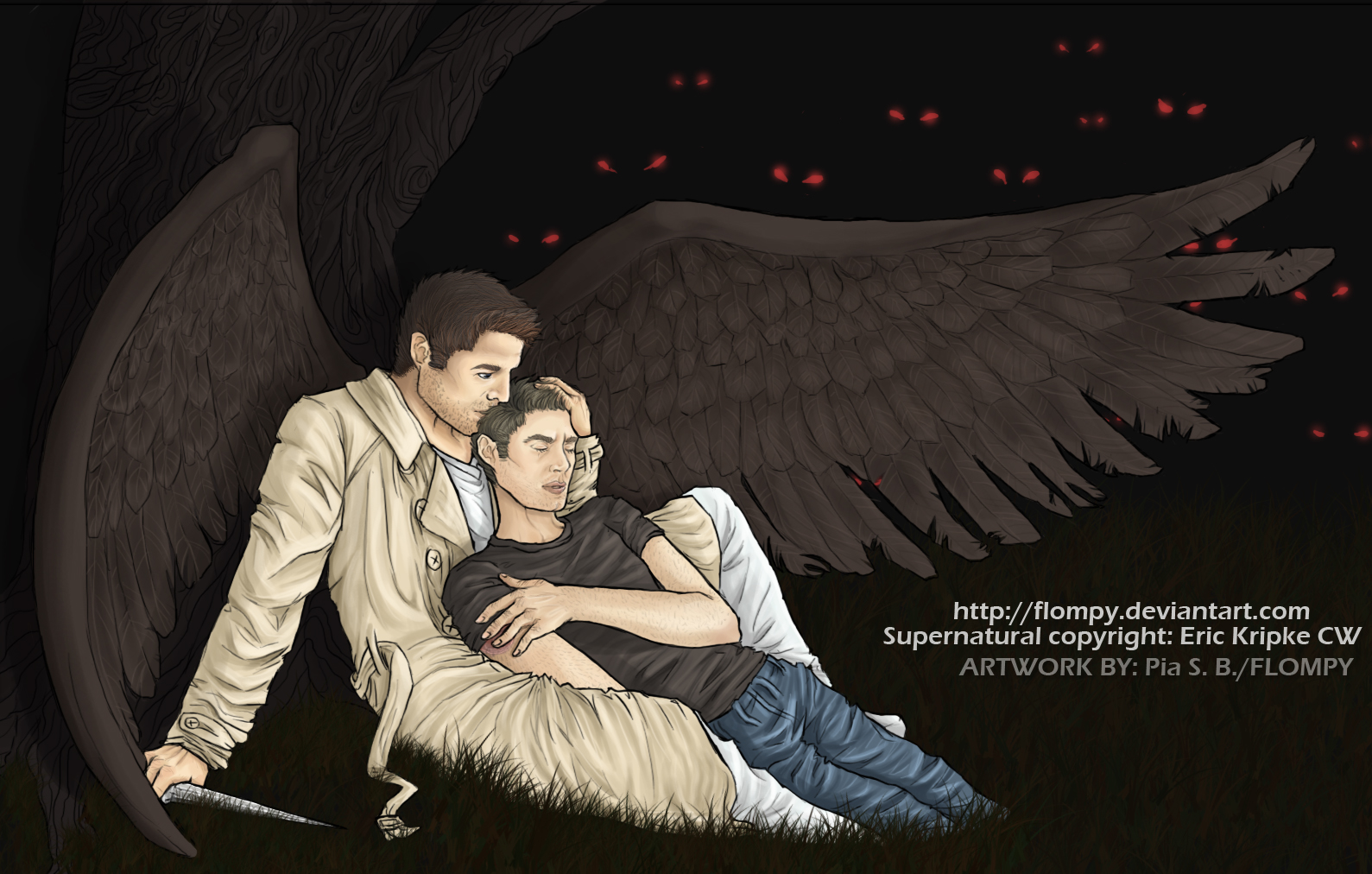 Watch
"Just a drop in the ocean,
A change in the weather,
I was praying that you and me might end up together.
It's like wishing for rain as I stand in the desert,
But I'm holding you closer than most,
'Cause you are my heaven.
Misplaced trust and old friends,
Never counting the regrets,
By the grace of God, I do not rest at all."
This is my second attempt on Destiel fanart, changed quite a bit I hope

I spent double time on this drawing compared to the other because I wanted to improve.
This is what I hope will show up on the screen when season 8 is out with Cas and Dean in purgatory.