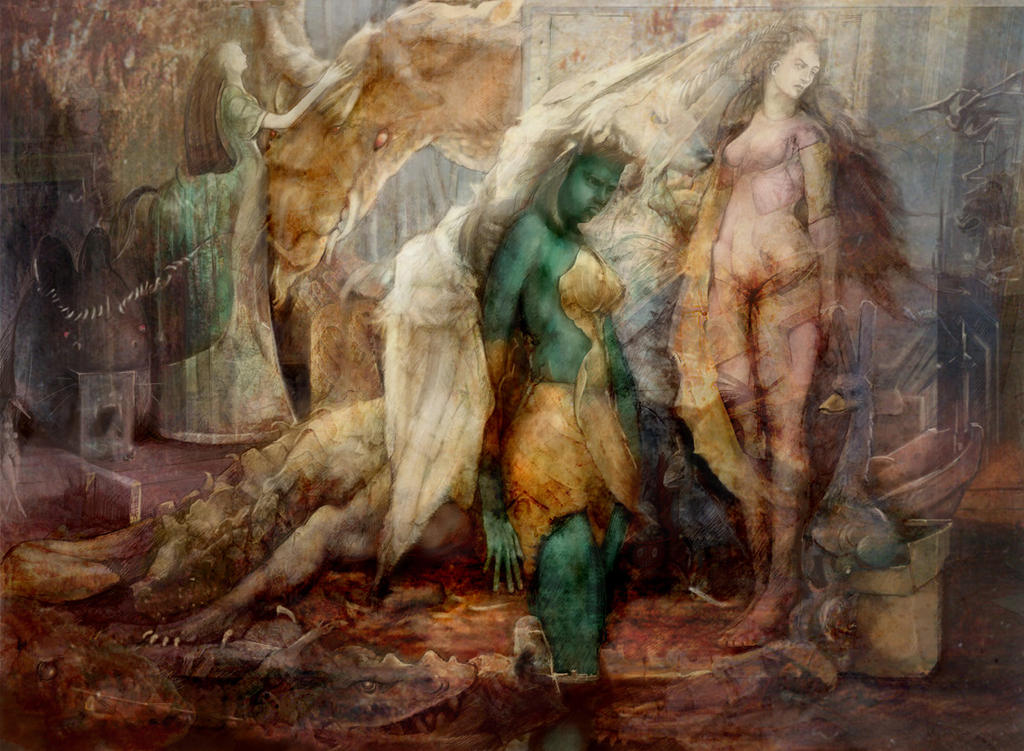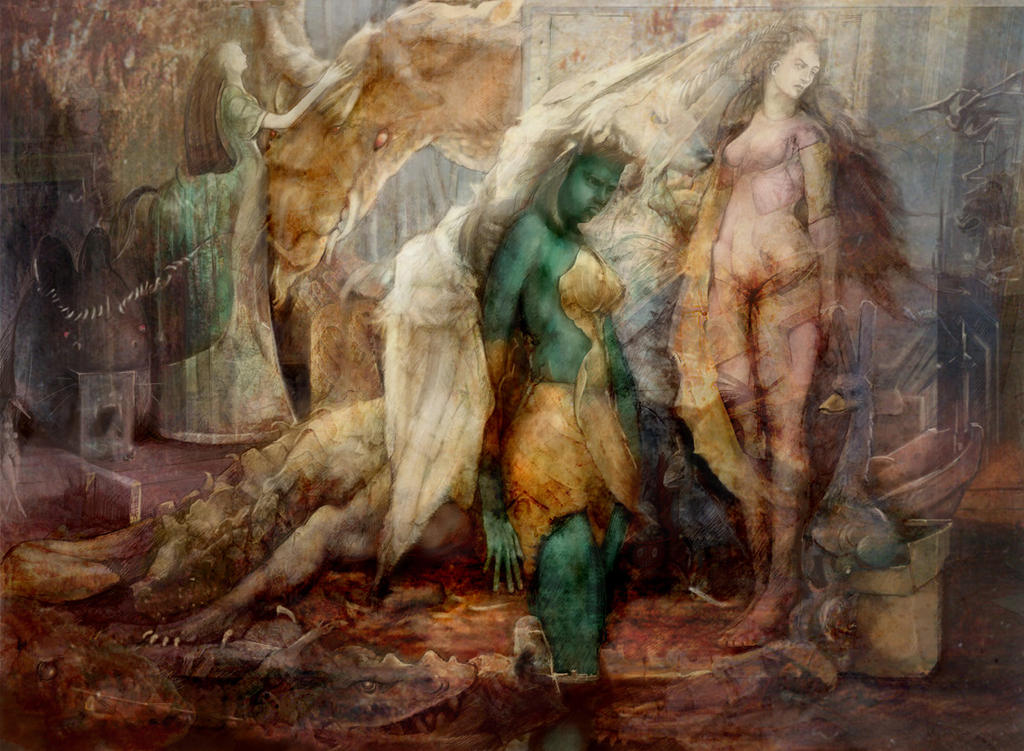 Watch
WIP last stage
The idea was ok but it needed a bit more atmosphere and surreal
This is about as finished as it will get and kinda shows the process.

fantastic job.

Reply

Reply
Wonderful image and tremendous execution!
Reply

There is so much going on in each corner, and I like that you notice something new each time you look at this. The layering effect is beautiful.

Ren
Reply

the sensual feeling amongst my many nipples can never relate to the extreme terror felt by your god.
Reply

Having recently tried to escape my god is now back in the cellar where he belongs - the sensual feeling in your nipples may be caused by a surfeit of starfish

Reply

It does have so much atmosphere.!....The colours look so good too!.....I love the centauress figure and the so beguiling dragon!...................and the funny little creature with the long ears.........and his pot....and I've just seen the crocodile..................

....It's all so amazing!.....Still looking

Reply