:thumb710393755: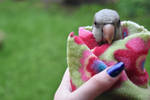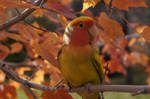 Keeping Birds Warm In The Cooler Months
Most pet bird species come from areas with warm, tropical climates. Because their bodies are built to endure heat, cold weather can mean big trouble for an exotic bird with no protection. To make sure that winter weather doesn't put your pet's health at risk, keep the following tips in mind when preparing for the changing seasons: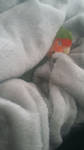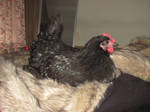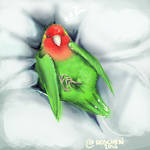 :thumb693401937::thumb694730736::thumb697941093: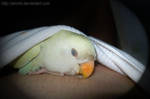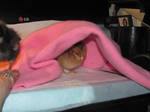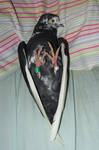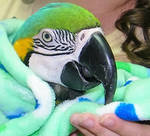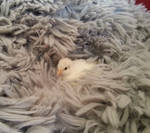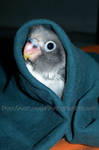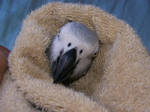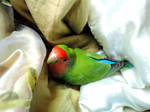 Indoor bird cages
should be kept away from windows and doors at night, covered at all 4 sides with no gaps, or opportunity for drafts.
Heat lamps or portable heaters
can be used during the night or when the room gets too cold. They should be placed in the corner where your bird generally sleeps, however it shouldn't be placed too close to the cage as overheating can occur.
:thumb708069749: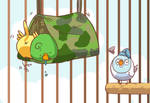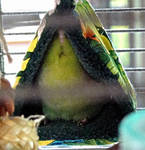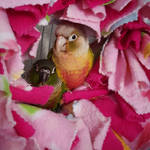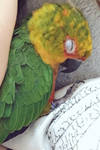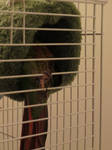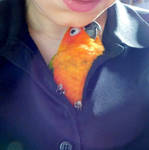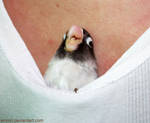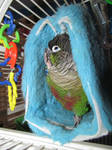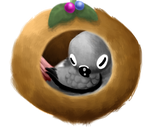 "Bird Tents" or "Snuggle Huts"
are an option
however
; there should be an emphasis on
care and EXTRA monitoring
when using these items as some birds are prone to chewing their fabric fibers.
If that is the case then removal is necessary as the material fibers can injure your bird, by entanglement or by intestinal obstruction over time.
Natural fiber huts made from coconut or sea grass are a safer option and provide good insulation and shelter for your bird.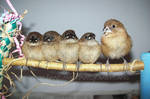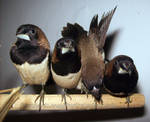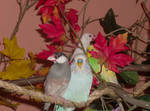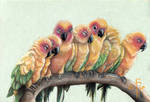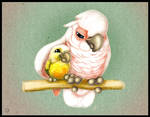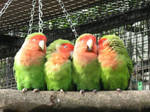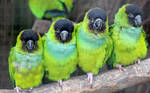 If keeping multiple birds together is an option
(if they get along with no issues), then that can also help with warmth as they snuggle up to each other exchanging body heat.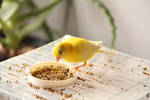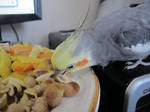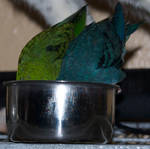 Feeding
birds extra food at night just before sleep helps them to circulate heat through their bodies. Digestion keeps their metabolic rate up.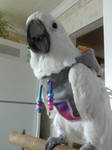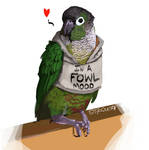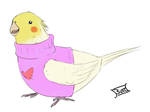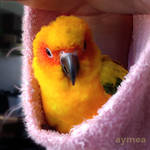 Bird vests and sweaters are an option for birds who feather pluck or are used to an indoor environment and are outside during a cool part of the day. You should
never put clothing on your bird without thorough training first
, the same as applied for harness training.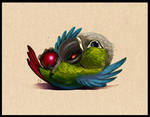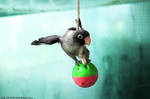 During the day,
plenty of opportunities for exercise
, flight, and enrichment, and playtime with toys also help regulate body warmth through activities. Food foraging is another great, relaxing way to do this.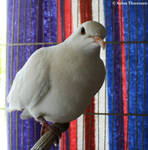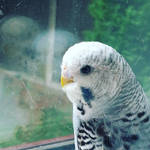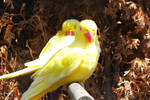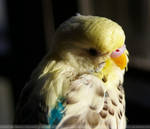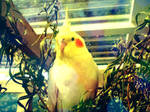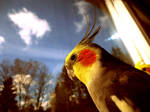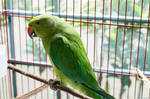 Keeping cages near windows
where sunlight comes inside directly during the day is a good warming opportunity. However be aware and mindful of overheating your birds, and while most birds enjoy sunbathing, you should always offer a shady spot within the enclosure for your bird to opt for.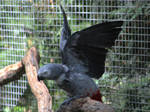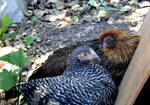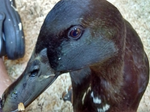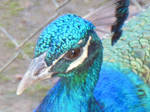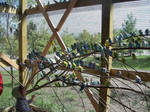 :thumb662820603: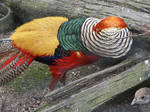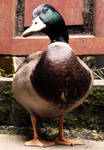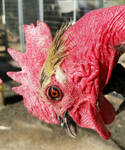 Birds in outdoor aviaries
, pens or flight cages should be provided access to shelter - small enclosed spaces with nest boxes in them, where there are no drafts - for dry spaces and warmth. A wind breaker like solid plastic sheeting should also be attached in winter months.
Outdoor birds should be given access to free flowing air, natural sunlight and clean flooring. Generally concrete covered by a substrate like compacting gravel is easily cleaned, quick drying and provides a surface that won't injure birds if they fall onto it.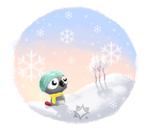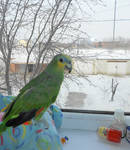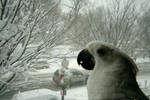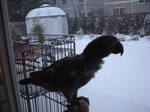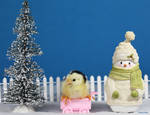 :thumb710717500:

In places where it snows
or temperatures fall to below 32° F (0° C) heat lamps with caging to prevent smashing or chewing of electrical cords - should be used in the sheltered part of the aviary.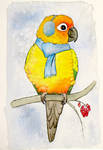 :thumb654127820: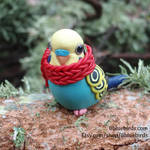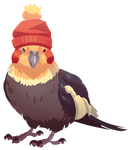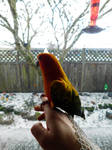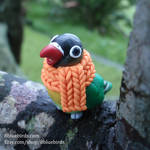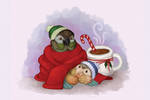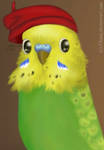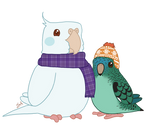 Taking steps to properly heat your birds' environment are necessary for their health and comfort. Using these tips, it should be easy to keep your feathered friend nice and toasty until spring rolls back around. Stay warm and have a great November!



Source material from
Avacado-and-louie.tumblr.com
Thespruce.com
www.petcha.com/keep-your-pet-b…

Special thanks to all the awesome people
whose bird art and photos make these features possible!