Oh wow, these slot's filled up fast. Commission's will be closed until I finish all these. Thank you all for the support!!

Hi guys, it's was about time I reopened my commissions, so here we are!

Hoping to earn a little bit of cash while I figure out my footing in the world. Here is my updated commission sheet: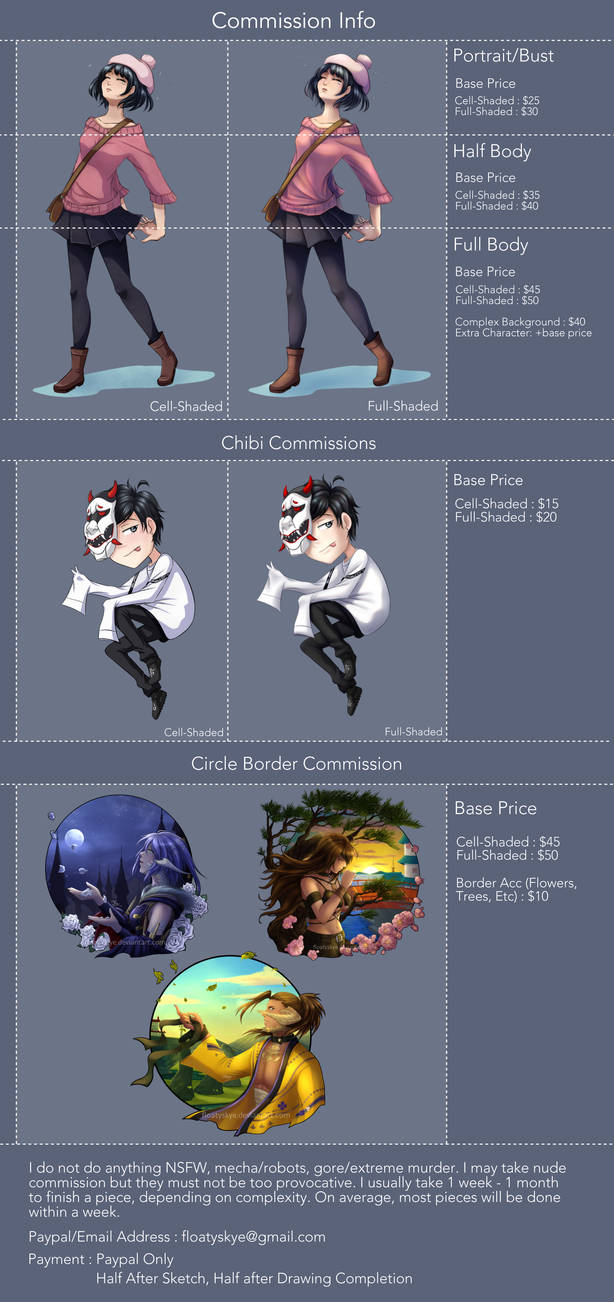 Process
Payment only through

Paypal

Half after sketch and Half after completion
I will send you progress shots in the intervals below, but feel free to ask for one at anytime during the whole process
sketch > clean sketch > half payment > base colour > low resolution, watermarked finished drawing > half payment > full resolution non-watermarked drawing
TOS
I ask that you credit me and link my tumblr/deviantart if you wish to share the commissioned piece through other social media.
I reserve the right to decline a commission if I am not comfortable drawing the given material.
For now, I will be opening 4 slots. If you are interested, message/email/contact me
Have a wonderful day~

Paypal Email Address: floatyskye@gmail.com


Slots