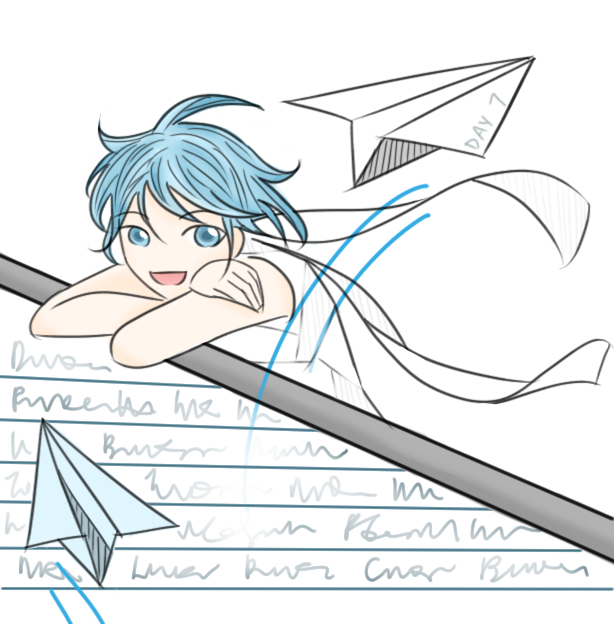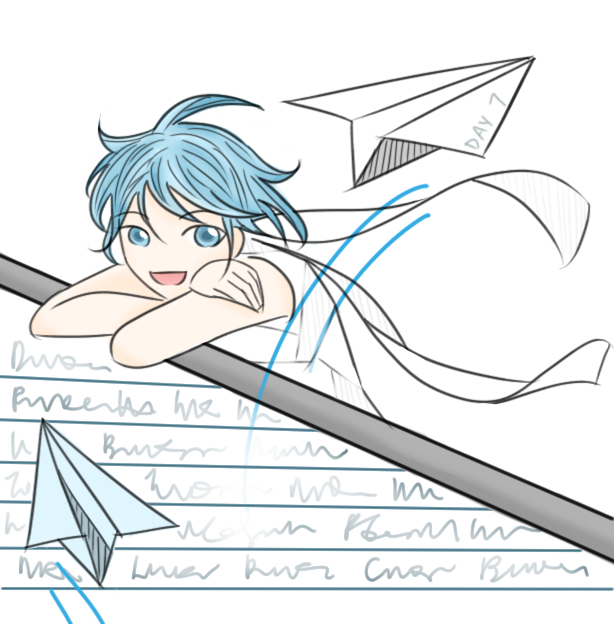 Watch
For
365-DaysOfDoodles
's challenge
I actually completed this challenge, I'm reaaalllly surprised...

So the theme was to humanise something, I did a paper plane.
It looks bad to me.
I think the worst part is I don't even know if it's male or female......


omg so i'm not the only one who thought of making Human!Paper plane omg I even have this whole story for a Human!Paper plane and it's ironically called Paper Planes and eeeeee this is so cute wow! I wish I could draw my human!Paper plane i bet they'd get along <3
Reply

you have a story about a human!paper plane? omg that would be epic!

Thank you!
You should totally draw your human!paper plane ( and show me :3 )! Yep, they would get along pretty well XD
Reply

Yes I've been planning it for over a year now actually omg. I may just be inspired to actually make the comic because of you eee. Though I need to get my human style to work for long enough to do it D: I'm not good at humans yet ;;
I shall try :'D and of course I'll show you yeeeesss it's going to be amazing
Reply

You should definitely make it :'D I think your human style is fine! I have no consistency in drawing so I can't draw the same thing twice very well

I'll be looking forward to the comic if you do make it

Reply

I'm not quite happy with my human style so I have to work on iiiit. But I'm definitely going to draw him up today yes I will. I need to anyway- he's gone too long without a picture.
Reply

I have to work on my anatomy and consistency D:
Yay, he'll finally have a face! I'm looking forward to seeing it

Reply

I need to work on different positions. Currently I can only draw standing there and looking off to one side slightly. I need to just work on humans all together. Yep I do. I may use him as a practice puppet xD
yeee I'm gonna do it today yes. And it's going to be awesome.
Reply