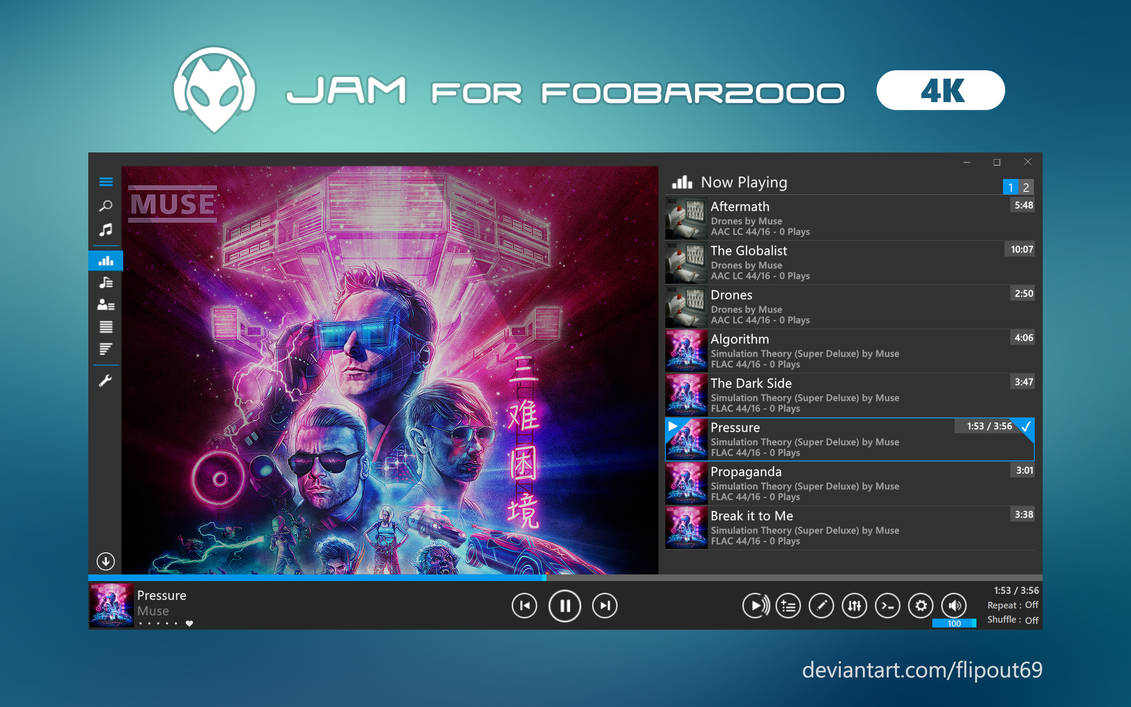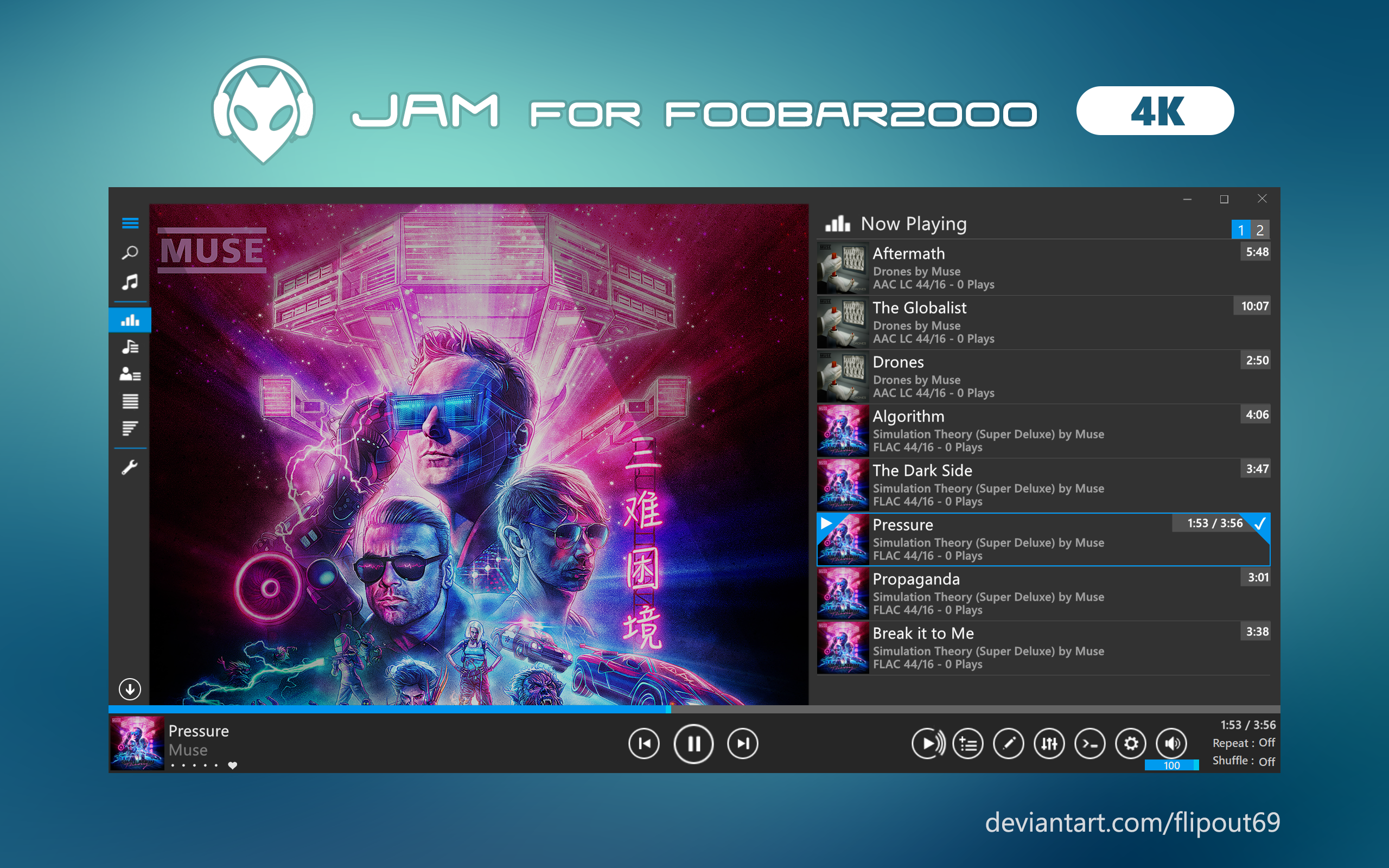 Watch
Requirements :
1. foobar2000 v1.4.3
2. Resolution higher than 2160x1080. 4K monitor is recommended
3. Segoe UI font family
Buy from Sellfy ($3, You need paypal account), or, update, if you already bought this skin: sellfy.com/p/w6g2
This is a one-time purchase, meaning you'll get lifetime updates for free!
The download button on DA only contains user guide, download only from link above.
Read first :
1. Window frame should look like the preview image, regardless what Windows version and custom VS you're using.
2. Installation and basic setup guide is included in the zip archive.
Additional screenshots
Video in action
Feedback is always appreciated

And if you like it, don't forget to add your

____________________________
Changelog :
*Check the user guide for complete logs

V1.7.0 [26 Mar 2019]
- Revamped Collection UI, with new Artists and Albums views. Available on all schemes & DPIs
- Fixed lyrics not showing, and possibly false alarms with some antivirus software
- Recognizes audio formats better (Hi res lossless, iTunes Plus, etc)
- Update some components and scripts to the latest version
- Compatibility check with the latest foobar2000 version (v1.4.3)
- Minor changes and fixes

V1.6.3 [11 Mar 2019]
- Compatibility check with foobar2000 v1.4.2
- Fix metadata strings (bit/samplerate, replaygain, etc)
- Minor Fixes

V1.6.2 [11 Jan 2019]
- All color schemes now support 150%, 200% & 250% DPI
- Fix downloaded artist images location
- Introducing light themes. Starts with white-turquoise-grey color scheme
- Add traditional "group" ELPlaylist view (All DPI settings)
- Minor fixes

V1.5.7 [09 Sep 2018]
- Fix font size for streaming content (Internet Radio)


V1.5.6 [28 Aug 2018]
- This update requires foobar2000 v1.4 or newer
- Fix WliB Biography crashes
- Minor bug fixes

____________________________

Credit to :
marc2k3
for lots of WSH scripts
Markkoenig
for volume bar script (from
Lux
)