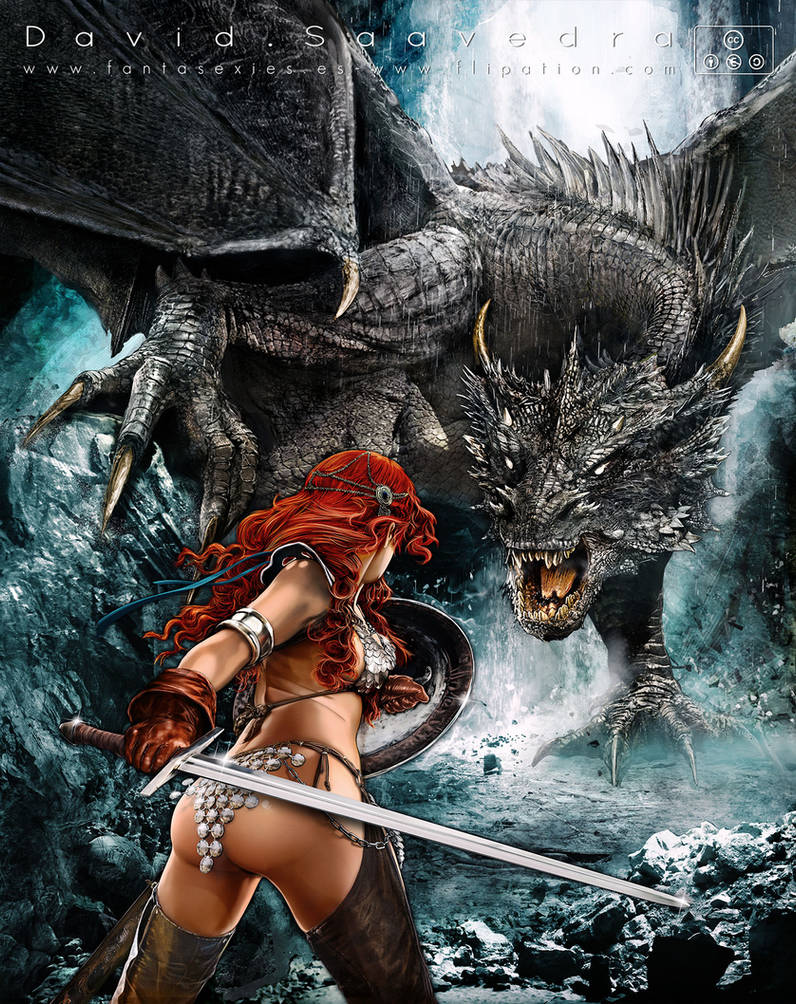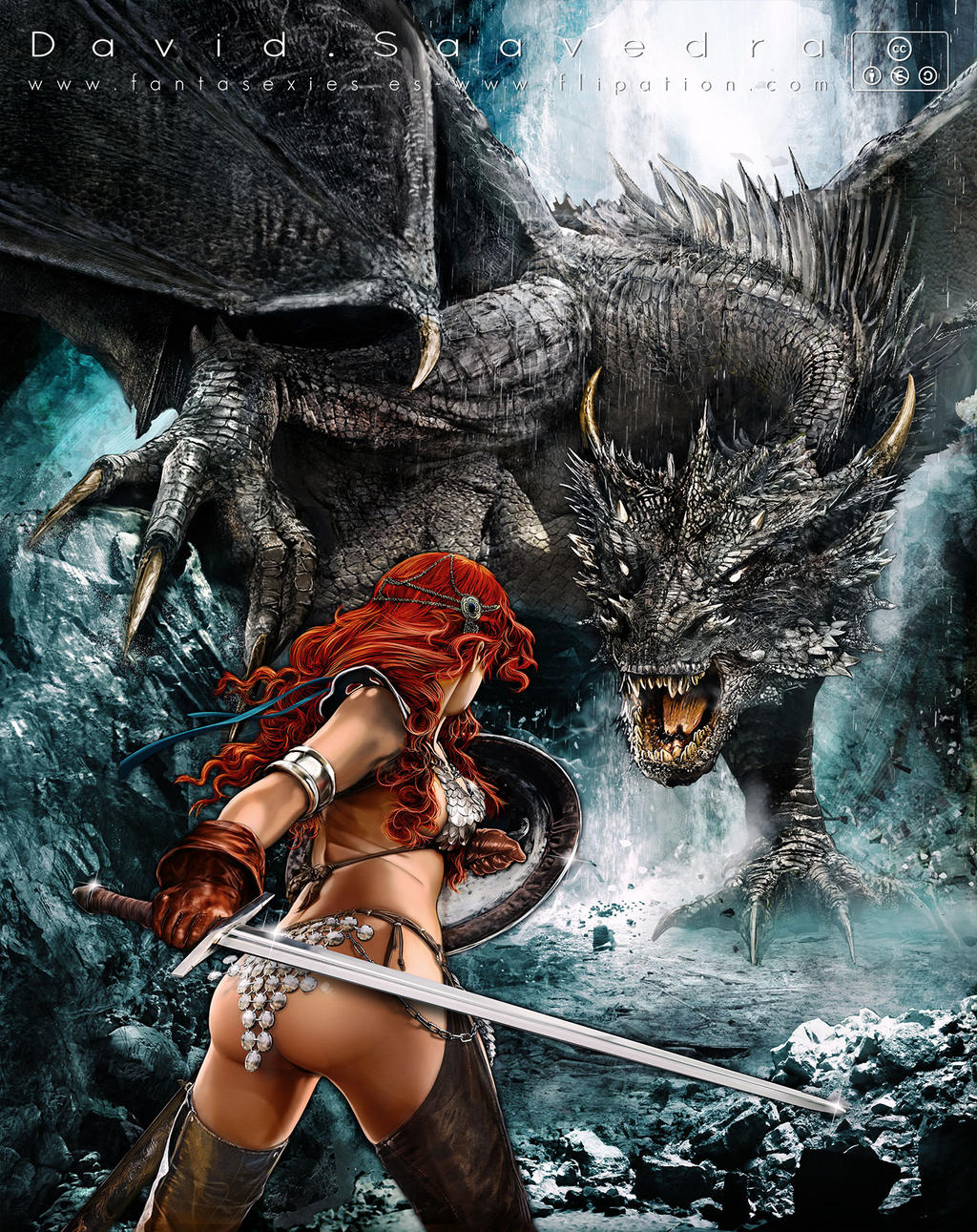 Badass redhair amazon ready to fight against a huge black dragon.
Illustration made for the cover of a retail bundle of RPG games released in Spain and Italy by FX Interactive.
A really detailed piece that took me a lot of hours to finish. The first inspiration comes from the cover of the classic 8bit game "Camelot Warriors" by Dinamic that shows a single knight prepared to battle against a fierce dragon inside a cave.

I wanted to show the challenge between this heroine and the massive black dragon from a perspective like the o
ne you can play in Dark Souls.
The heroine is wearing a light armor to be able to move fast and resist the heat from the fireballs fired from the dragon's breath. Her tan skin and red hair gives a full contrast with the dragon's dark skin and the frozen blue of the cave.