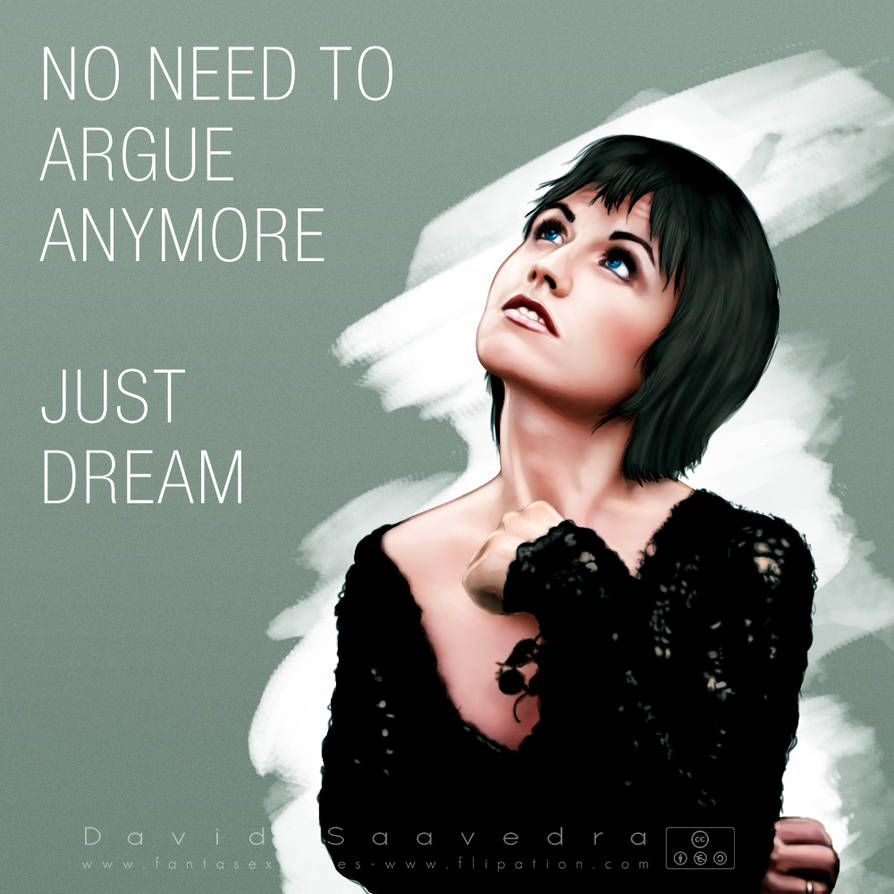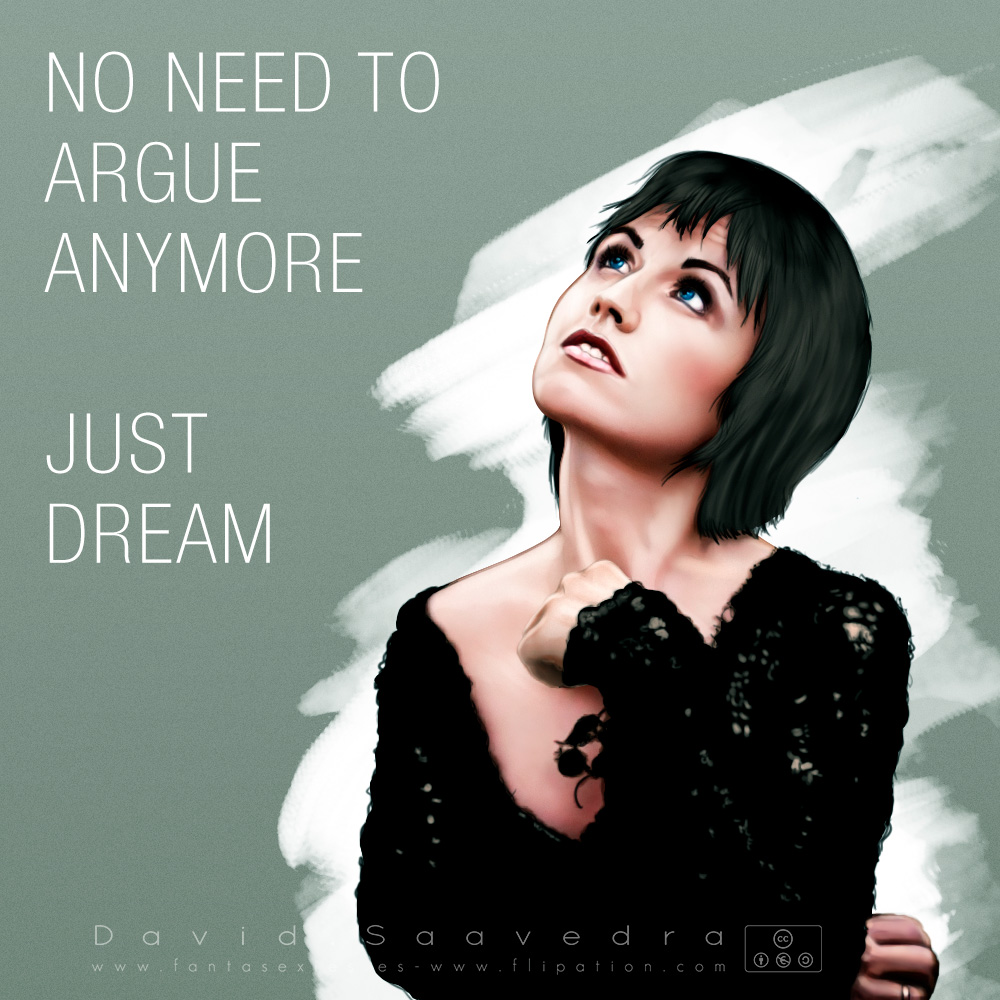 At first I did not like Zombie when watching the video on MTV, but after repeatedly listening to No Need to argue in an English class, I fell in love with me so much the voice and music that the next day I bought the CD and listened again and again all the songs on the disc. Then I discovered his first album (with the masterpieces Linger and Dreams) and both were the records that accompanied me during the summer I spent in Ireland in 1995.
Of course I did not hesitate to buy To the Faithful Departed as soon as it came out. There is few groups of those that I absolutely like all the songs on their albums and this is by far the music group that has most influenced my life,
The Cranberries have always accompanied me while I was drawing and making my first illustrations (I would later alternate with Heroes del Silencio). There have been many hours with the airbrush on the drawing table, listening to their albums one after another, to not to feel the loss of this great artist so I wanted to pay a tribute to her in the best way I can do.

For Dolores.

Beautiful, I think she would have liked it.
I actually love Zombie most so far, I actually just really discovered the band like a few weeks ago. It is crazy to think that before then I would have seen this and still thought it was beautiful, but would have had no idea who she was. Sad to know she is gone, especially just as I discovered her music. R.I.P. Dolores
Reply