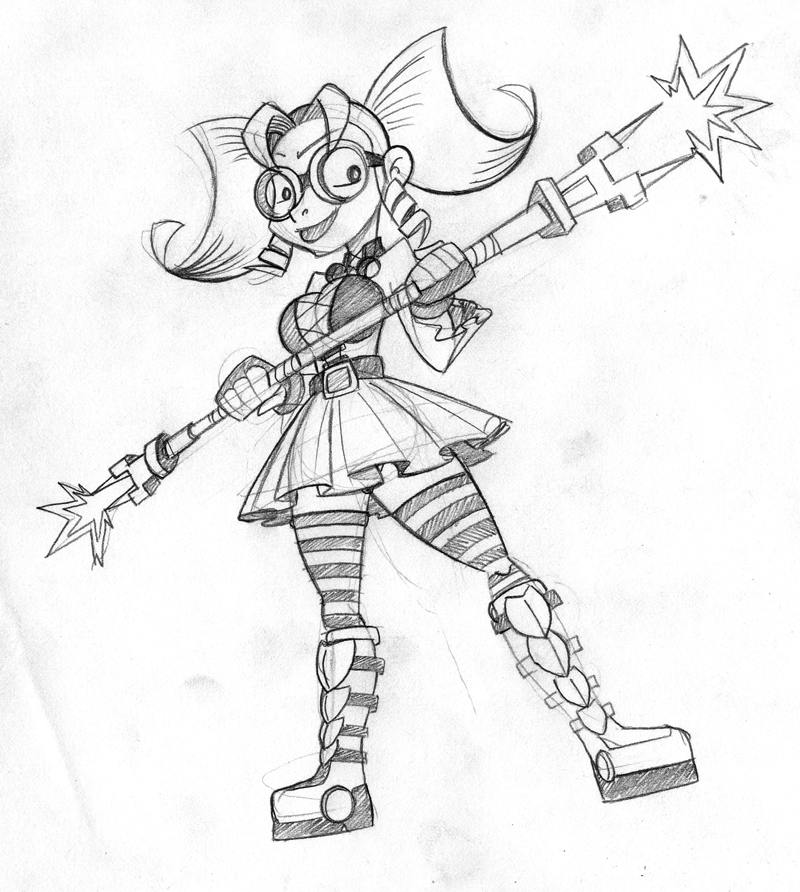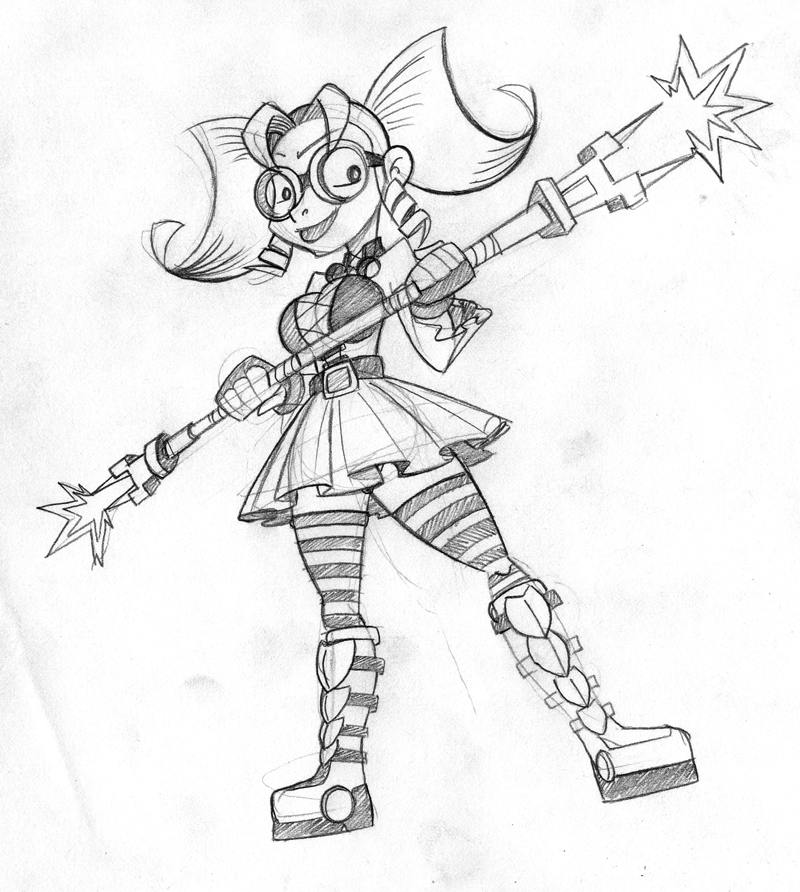 what do you do with all those nice "kids" like characters? comic?
Reply

What do you mean? most of these are fanart of some other peoples characters done in my style.
Reply

ah ok I understand better now, I thought you were doing a comic/webcomic with those characters. They have a dynamic style, relatively "simple" so very suitable for comics...some would very much be suited for younger readers. therefore I was asking if you had already plans for comics
Reply

it is meant for children? anyway very original and interesting for my european eyes ...
your webcomic is for fun or you publish also in paper ?
Reply

Yep, its meant for all the family (at least in my country, but it doesn't contain nudes or excessive violence, so I guess it applies to all the world) it also appears in a local newspaper, but its mostly for fun.
Reply

That's an awesome staff, Looks like a giant taser!
Wait...IS It a Giant Taser?
Reply

WOOOOOOOOOOOOAH!!!
Te quedo genial, definitivamente lo delineare y dare color

Me encanto la expresion y se presta mucho a un muy buen pinup!
Gracias!
Reply

Bueno que te gusto,según yo trate de darle algo de perspectiva forzada, pero soy bueno en ello.
Reply

Supongo que se ve diferente porque es de otra persona, pero el estilo le sienta bien.

(Quiero llorar... lo haré otras nueve veces...)
Reply