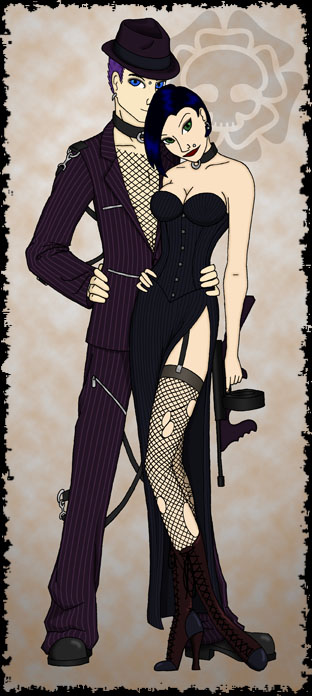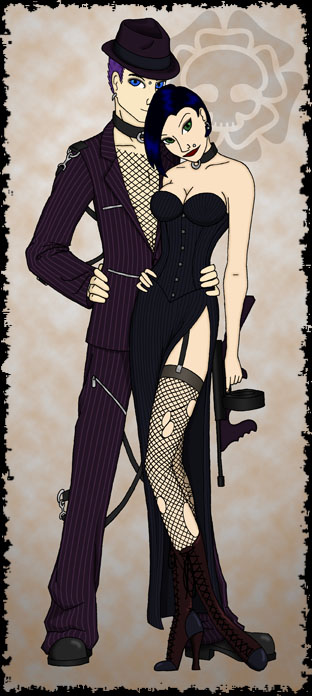 Watch
C9
was in Vegas. At the Flamingo. Yes, indeed, that means Bugsy and the gang- so there was a Mobster's Ball. Well, and one night was aliens, supposed to be at the Star Trek Experience, but they ended up not being able to do it there. I also didn't manage to show up that night.
I didn't dress like that. Nor did I have a gatling gun, sadly (I did, however, have a hot pink feather boa).
Mechanical pencil, Sakura Pigma Micron, computer coloured.