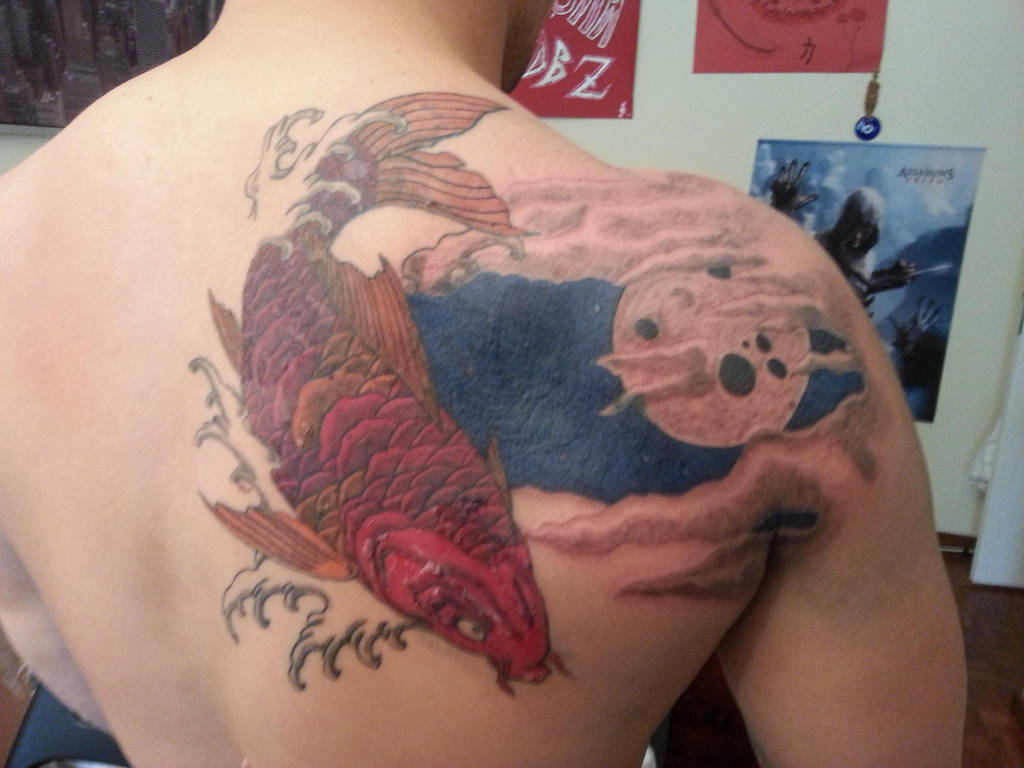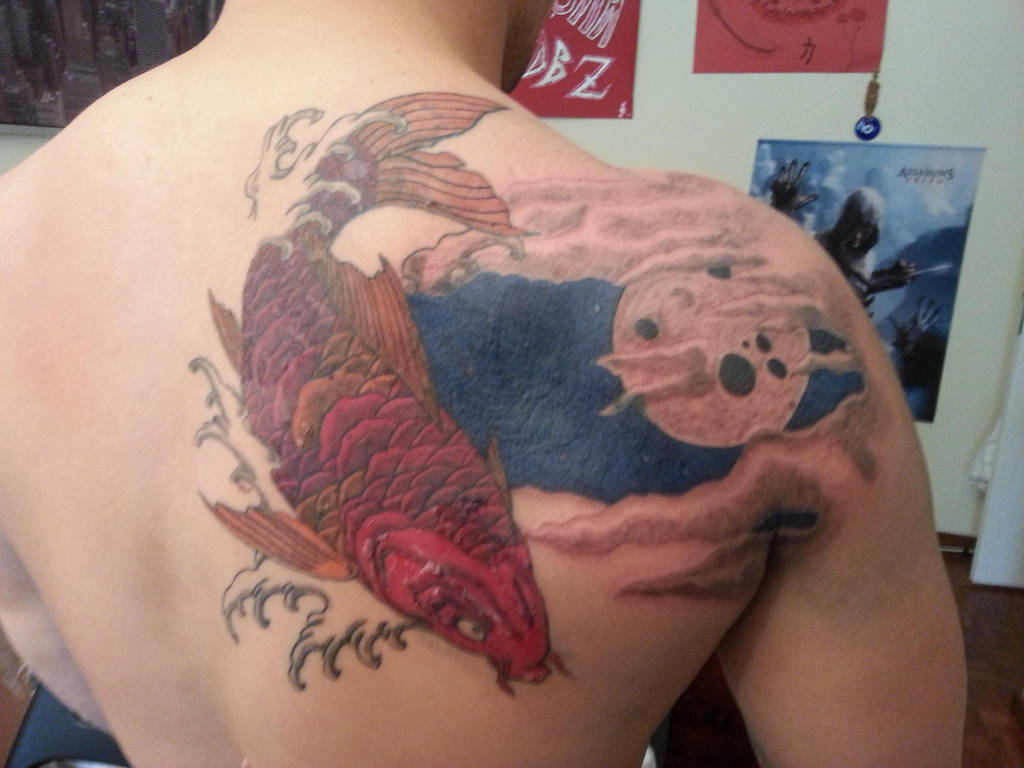 Did the third session a couple of months ago, still need one more session to give more volume to the sky and moon and water, forgot to upload it.
As you can see,the tattoo was still healing at the time of the photo.
Generally if you ask a tattoo artist he will tell you that an oriental Koi fish has nothing in common with sky and clouds, and that it is disrespectful to the traditional art, I do not agree with that i believe that art is fluid and can be combined, for that reason when my client suggested it, I decided to do it.