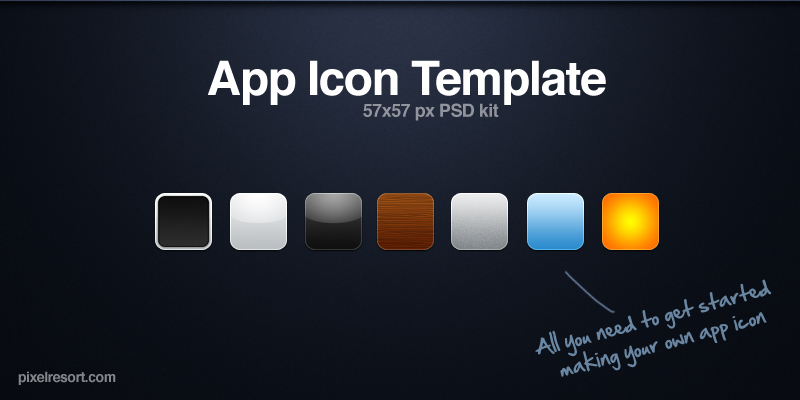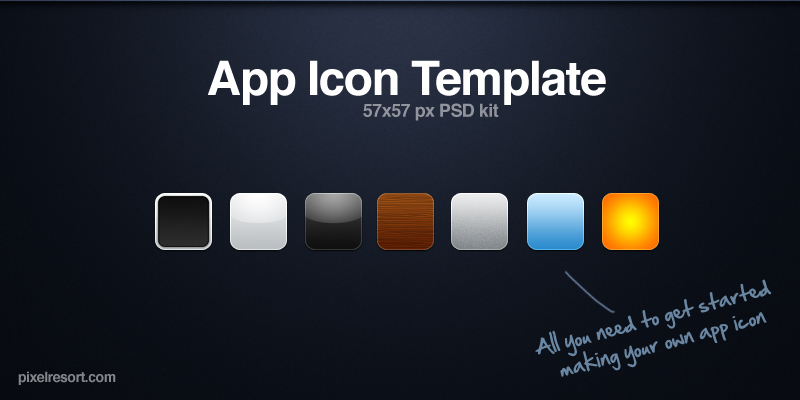 Watch
I've just written a new Article over at
Pixelresort.com
on the best practises of app icon design. This is the template i've provided in that article.
Read the article on Pixelresort:
iPhone App Icon Design: Best Practises
Designing your application icon is a most crucial part of your success on the iPhone platform. The App store with it's more than 70.000 apps have become quite the crowded bazaar. As an interface designer i cannot but marvel at the emphasis this has put on the delicate art of icon design.
If you feel like mastering your own app icon I've put together a simple-to-use PSD file template that will help you get started on your 57×57 pixel gem. Download it here and Fav if you like it.