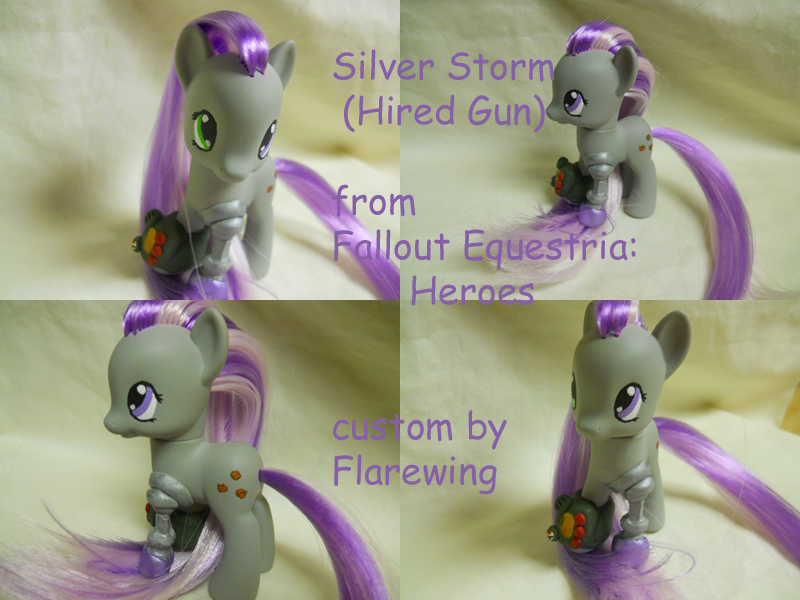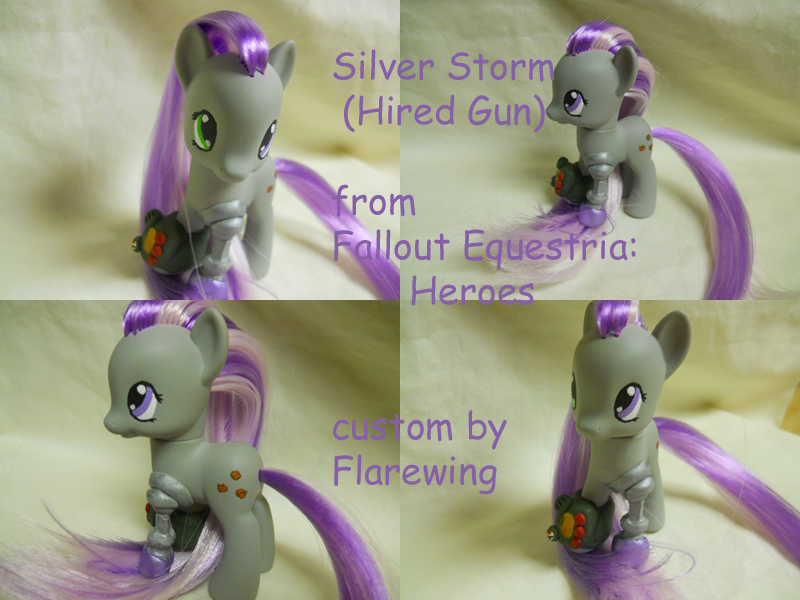 Watch

I love it! You even added the green cyber eye!!! But goddammit its too dammed cute... she needs to be more rugged!
Reply

At the time I'd made this pony, Silver Storm had just gotten the cyber eye. She hadn't gotten the buckshot-to-the-face treatment or cyber hoof pedicure yet. I'm glad you like it.

Reply

Reply

Ah, that is so cool!

All that it's missing is one of the ears shot off...

Reply

It didn't feel right to cut off her ear. Honestly, removing and attaching that leg was enough of an obstacle.
Reply

Oh wow! That's freaking amazing! I love how you did her leg!
Reply

I love that leg, very good job!
Reply

I cheated and broke out my wife's new dremel to shape it properly square. Definitely made it look better.

Reply