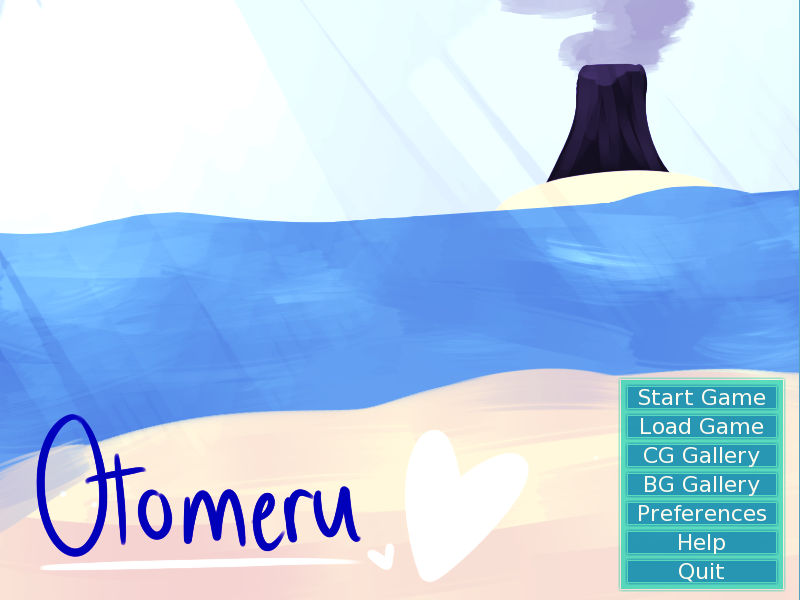 IT'S DONE!! :'D

also HUGE shoutout to my beta testers who submitted feedback!
VanillaStarburst monochromera gamer-wolfgirl

Captain-Wormy

PlatinaSi imadoodlist Derioh

Ryanakawillis11






tumblr version (with sneak peeks at bgs/character art) flarechess.tumblr.com/post/128…



Otomeru is a Visual Novel made in Ren'Py about an amnesiac (you!) who stumbles upon a cast of 14 different Tibumeru (a hybrid of fish/shark humanoids created for the deviantArt group "Tibumeru"). It is up to you to decide who you want to befriend, and hopefully regain your memories along the way…

The game is completely free, and all I ask is that you do not repost/edit/trace/faceclaim/RP as any of my characters or use any of my art without my permission. All of the art was drawn by me with music from free resource sites credited in the download links.
The game is primarily in English with some Spanish and Chinese, but it is not necessary to know Spanish and Chinese to understand the game!
DOWNLOAD LINKS:
ITCH.IO: flarechess.itch.io/otomeru
MAC: www.mediafire.com/download/65u…
WINDOWS: www.mediafire.com/download/y9t…

INSTRUCTIONS FOR PLAYING/OPENING: Otomeru Instructions

ROUTE GUIDE: Otomeru Route Guide
There are 14 "Friendship" endings and 2 Bad Endings. Each route is 20-40 minutes long depending on your reading speed. DO NOT BE AFRAID TO SAVE!
There are 11 unlockable CG images and 14 unlockable ending cards.
There are 25 backgrounds (including day/night variations).
The game is MEANT to be played as a self-insert/OC RP game! So for the best experience, try to play the game as if it is one of your Tibumeru OCs! Tibumeru are a private species of the DeviantArt group Tibumeru. You can only have a Tibumeru character if you are a part of this RP group! If you are not in the group, you can still pretend to BE a Tibumeru during the game, but please do not make Tibumeru characters unless you intend to join the DeviantArt group.
If you are stuck on a route (such as the "Strange Girl") do not try to force her ending until you have done all of the other routes first! There are hints as to how to unlock her ending.
If you have any questions, feel free to let me know!! HAVE FUN!