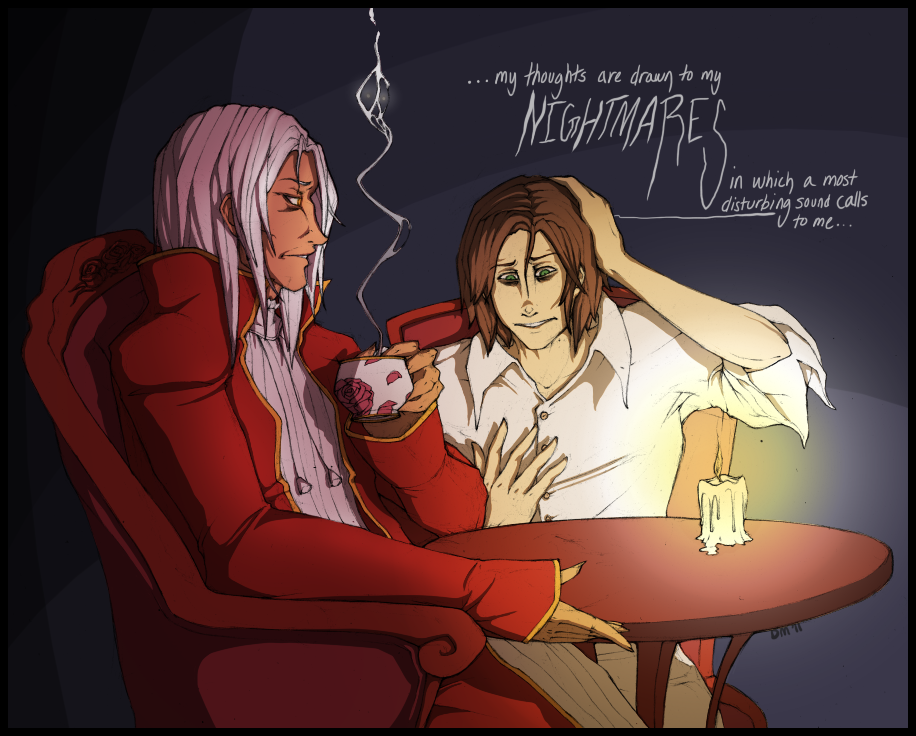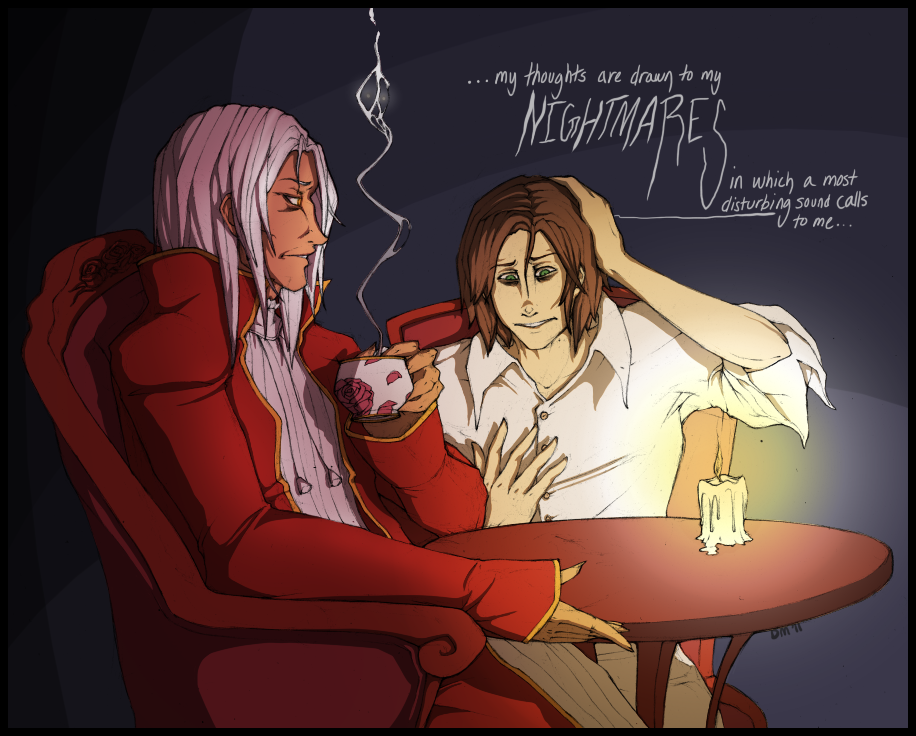 Watch
"Fourth of August, 1839.

"The nightmares woke me up in the early morning, and for a moment I forgot where I was. Shortly after there was a knock on my door. Alexander had heard my screams and asked me to join him in the parlor. As we drank our tea, Alexander began to tell me what he knew…"

----------

HI SO I'M AN AMNESIA ADDICT :C

I'm admittedly a fan girl of both Daniel and Alexander. Given that there's so little information revealed about their backstories, these two lunatics are like brain candy for me. I just love them so much sjflksd and they're so much fun to draw. <3 I still need to finish this game, but I'm planning on making an LP series of it once I have a means to record everything. :'I

Sketched and lined this in 4H graphite, colored and shaded in SAI albeit rather shittily. lolol

Daniel et Alexander (c) Frictional Games.