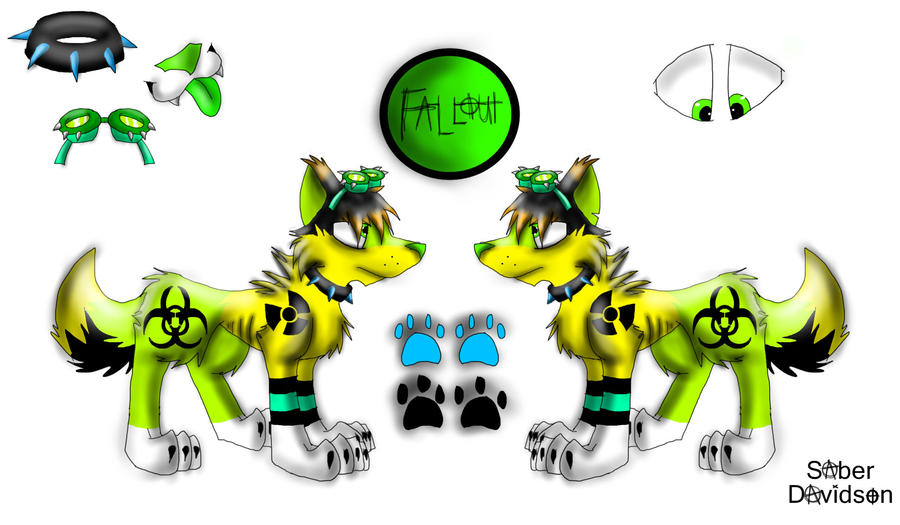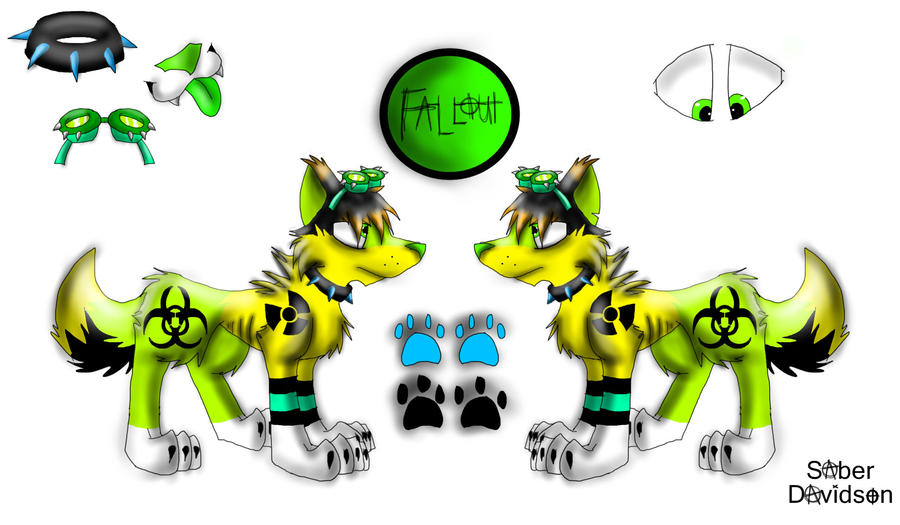 Watch
Name: Fallout
Species: Wolf
Age: 13 (in wolf years)
Accesories: Black choker with bright blue spikes, and spiked punk goggles.
Mate/love interest: None
Main Theme Song: Warning by Green Day
Personality: He likes to live life to the fullest, which involves doing crazy, dangerous things. He is sometimes called Professor Punk, because of his punk lifestyle and his hobby of doing crazy expierements. He loves going to concerts, conducting expirerements, and doing dangerous stunts. Also, he glows in the dark!

Yep, I added spikes to his goggles, and I gave him a choker.