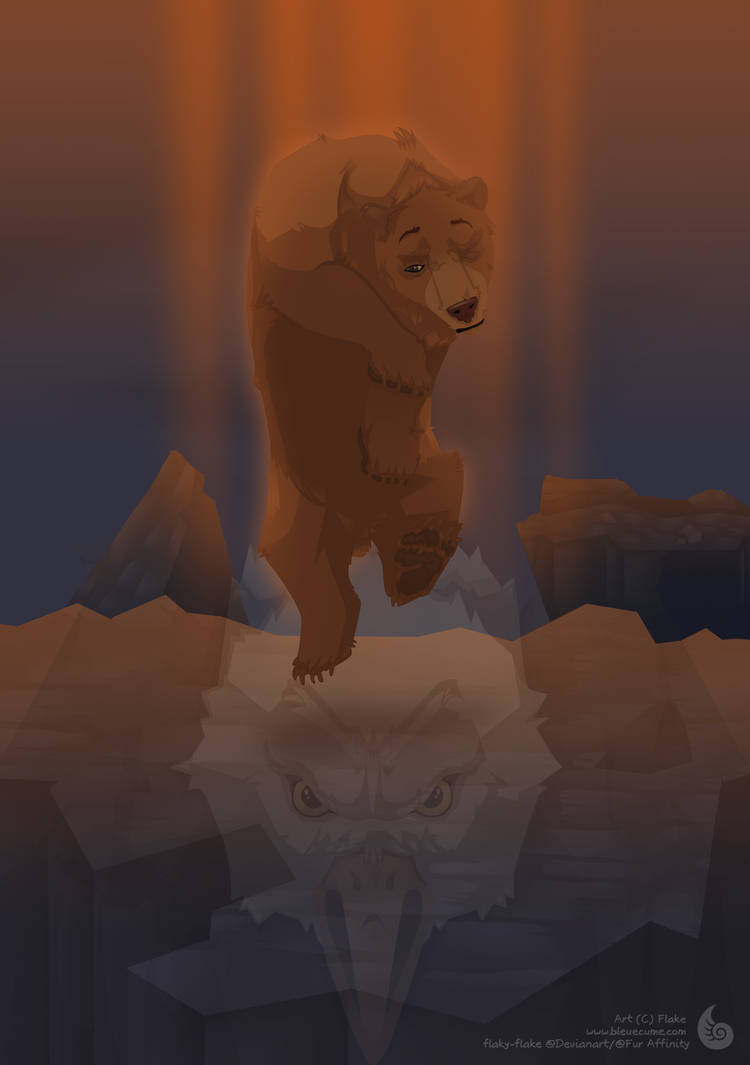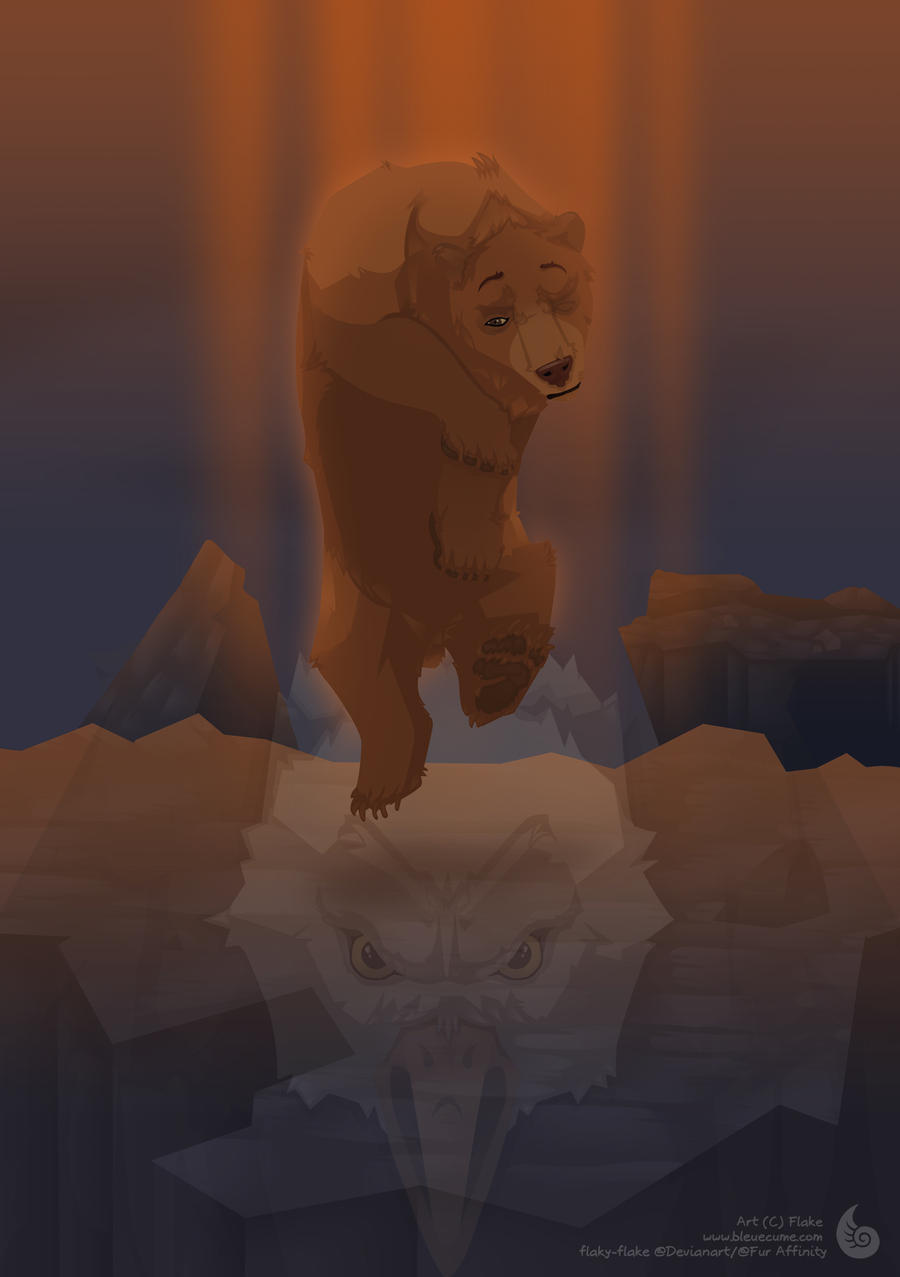 Watch

et beh alors tu as été extremement inspiré toi dis donc

on reconnait direct les perso xp même pas besoins de préciser

Reply

ça fait couverture de livre! Très belle mise en scène.
Reply

Oooh it is so great to see some Brother Bear fanart, I don't see it so often!
This looks really good!

Reply

Gorgeous!!

I love what you did with the eagle, this looks incredible

Reply

the eagle was hard to draw in face, i was not sure if i did it correctly.
but Nakou and you wrote i did it well so i'm reassured. thanks a lot! <3
Reply

Aaaah le fameux fan art de Frère des ours

!
Sitka a l'air particulièrement furieux sur ton dessin, et Kenaï n'a pas encore réalisé à quel point! Le retour à la réalité sera terrible x)

Le dessin est très fidèle au dessin animé, et très réussi, Flaky

!
Reply

oui, il était temps que je le termine! il traînait dans mes dossiers par manque de temps!
c'est curieux, mais je voulais que Sitka puisse alerter Kenaï de sa grosse erreur avec une expression grincheuse.
j'ai eu du mal à faire la tête de Sitka, malgré mes références du film et de vraies têtes de pygargues à tête blanche.
(j'ai fait ce que j'ai pu!) merci beaucoup, Nak'! ça me fait toujours plaisir de recevoir ton avis objectif sur mes dessins! <:
Reply

C'est très difficile de donner une expression correcte de face, je comprends tout à fait les difficultés que tu as eu pour Sitka! Mais il est bien grincheux sur le rendu, personne n'en doutera, je te rassure x)!

Reply

Reply

merci, Loupa! j'avais peur de m'égarer dans ma liberté artistique.
j'ai étudié les captures d'écran du film en le revoyant pour cette occasion. x)
Reply

Reply

frère des ours! Un des meilleurs dessins animé !
Reply