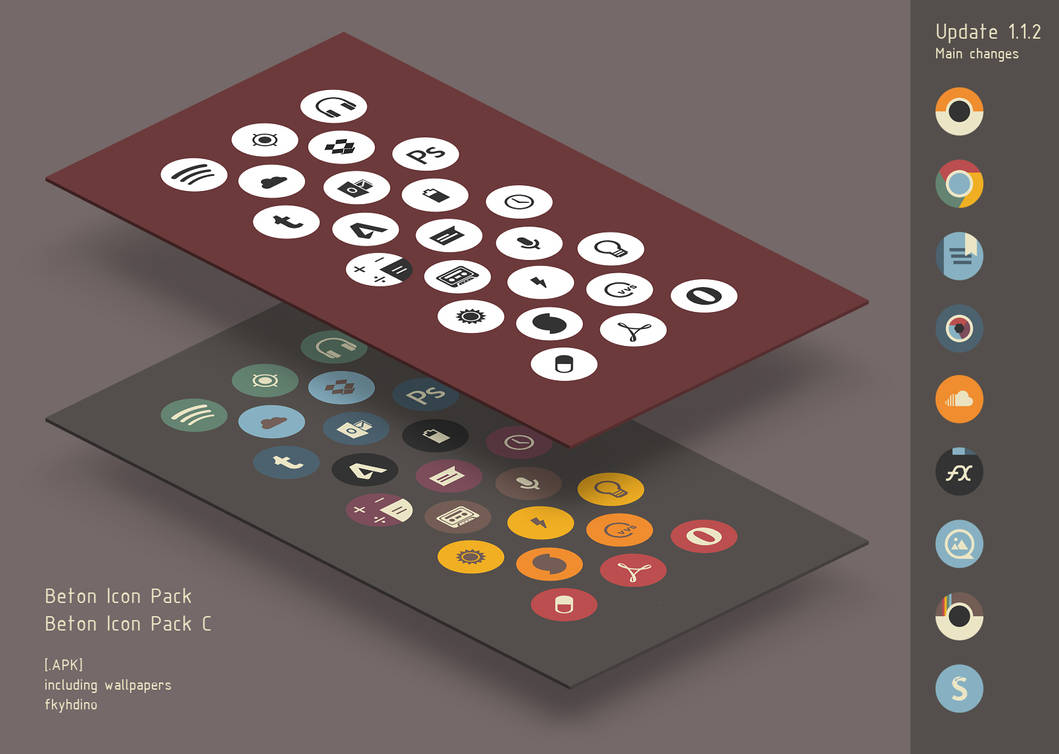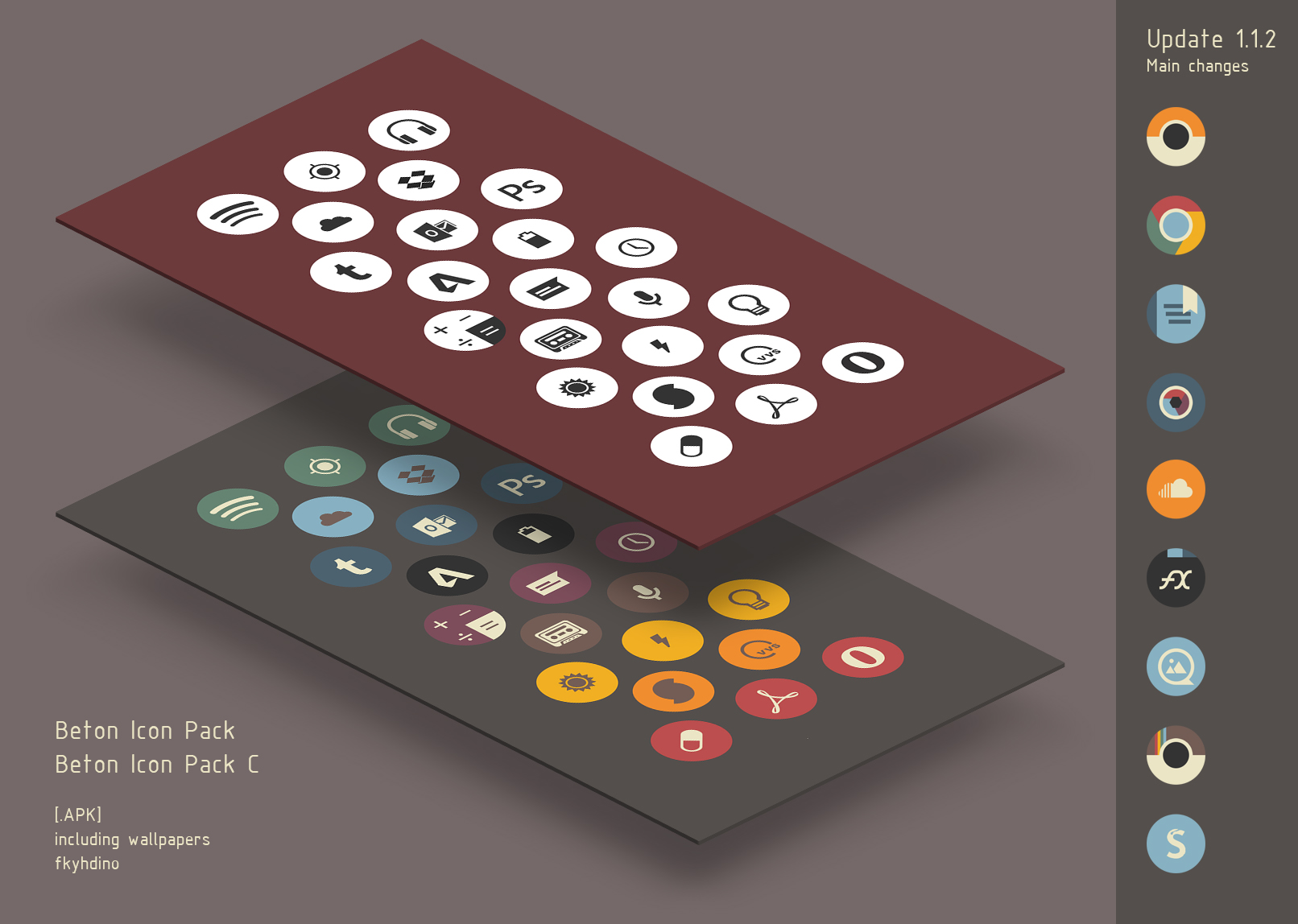 Hello everyone. I am Deniz and I want to share "Beton" with you.



Beton is an icon pack to use for your Android phones by installing a separate launcher.
Suggestions are always welcome. I will add any icon that you are missing. Message me on deviantART or via fkyhdino@live.de.

This icon pack is for personal use only. Those who want to make commercial use of it, message me for permission.

How to make this APK work:
1. Download the file (Normal download contains the SAME files as the purchasable version. This is only if you'd like to spend me some cents and support my work)
2. After moving the file to your smartphone, you have to enable installing applications from "unknown sources".
3. Install the apk. Note: You can not open the pack after installing it. Go on with step 4.
4. Go to the settings of your launcher and choose Beton Icon Pack as your primary icon pack.
5. For changing icons on your homescreen or drawer: click and hold any app to edit the icon.

Compatible Launchers:
ADW.Launcher
Apex Launcher
Holo Launcher
Nova Launcher
S Launcher
Yahoo Aviate

Minimum Requirements:
Android 4.0+

Further information:

This icon pack will stay for FREE all the time. Those who want to support me, click the "Purchase" Button on the right side.

The pack also includes wallpapers.
Thanks to Raul Taciu for his free Perspective App Screens Mock-Up !

UPDATE 2015-02-15:
I've splitted the colored and black/white-versions into two APK files and added around 20 icons. "Beton" and "Beton C" can be found on the regular "Purchase" or "Download" button on the right >

UPDATE 2015-02-17:
So, I decided to make the colored version look more vintage!!! Also added around 20 icons and changed/addes wallpapers and fixed some 'pixelated' ones.

UPDATE 2015-03-24:
Added around 10-20 icons mainly google-related.

UPDATE 2015-07-29:
Added around 15 icons for each pack. Fixed nonworking ones and rechanged some styles

Current Version:
Number of icons:
Number of wallpapers:
"Beton" 1.1.2 124 8
"Beton C" 1.1.2 137 1