Mexican Power: a tribute to my culture
Today I went to the market, and I bought some Huitlacoche, Huanzontles, Corn Dough, Epazote and Cougette Flowers. My mother was going to cook some quesadillas for dinner. When I arrived I told her that I really love to eat huitlacoche and I just love when it's the season for it. I helped her to cook and then I realized that Mexican food si really awesome.
You know REAL mexican food not crappy mexican food from your mall's food court (tacos aren't crispy and filled with yellow cheese you know?).
I used to be the average mexican guy who's not so in touch with his culture, more like embracing USA's culture and trying to ignore mine; I feel ashamed of that, in the past months I've been thinking how great my country is. and much I love it.
A culture with a free spirit that runs like a waterfall, going trough a river and ending in an ocean of feelings and hospitality.
Brave men who smell like baked clay and huitlacoche, with talavera Skin, short hair made of ground coffee grains.
Beautiful women with a sweet smile made of pilocillo and butterfly wings, Eyes deeply as Cenotes, with a soul of flavors... sweet, bitter, spicy, flavors that are alive.
Kids full of life who aren't afraid to cook for their dead ancestors once a year; with tender faces like shores, and prehispanic innocence.
A History made of stone, cantera Stone, Jade, Obsidiana, and jewels. Mixture of bloods, bloods made of spainish lace, mayan silk, aztec gold, olmecan leather, toltecan thread, and some african appliques.
Magic, tradition, modernity, science, flavors, textures, places, and the most beatiful rainy days I've ever seen.
I feel proud to say I love it, That's México, my country, my culture and MY SOUL.
Some of you might understand me some of you might not... but believe me I thank god I was born here, in this great magical place.
:thumb124881937:
:thumb125063381:

:thumb125064845:
:thumb104176096: :thumb116124896:
:thumb68756524:
:thumb125395101: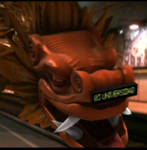 :thumb125394164: :thumb99067211:
:thumb61111550:
:thumb6527059:
:thumb31441597:
:thumb71236476:
:thumb92619996:
:thumb23395938:
:thumb109304790: :thumb17627746: :thumb100948894:
México through some images... wonderful images from Mexican hands.