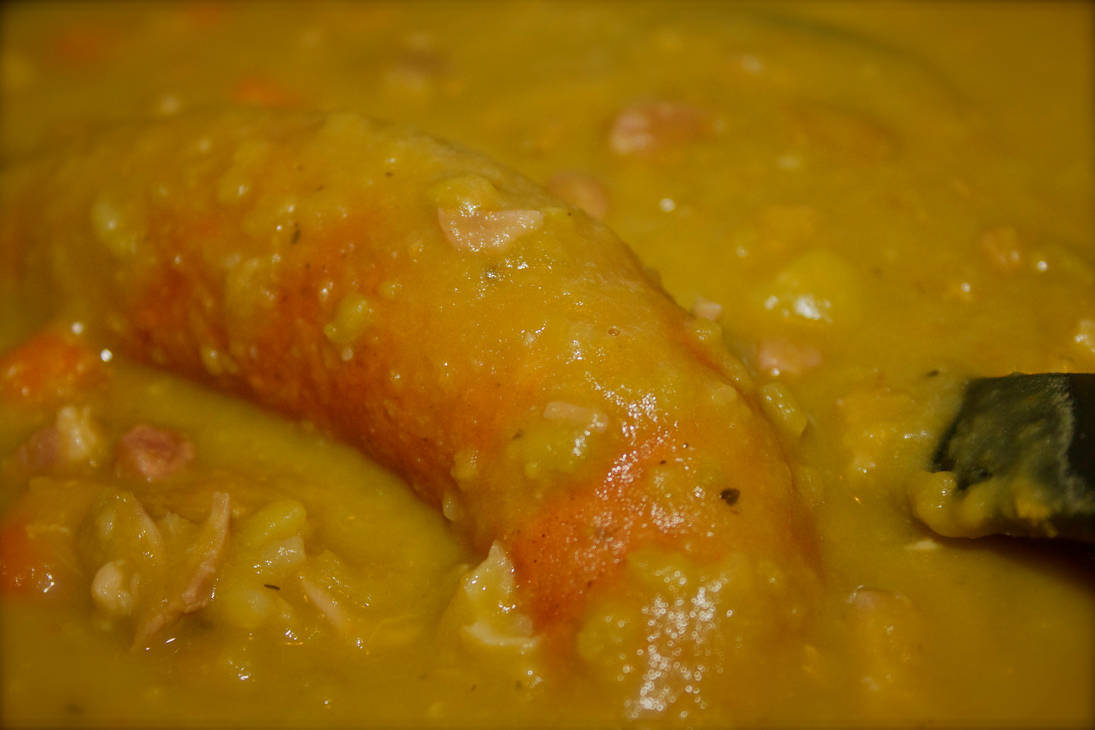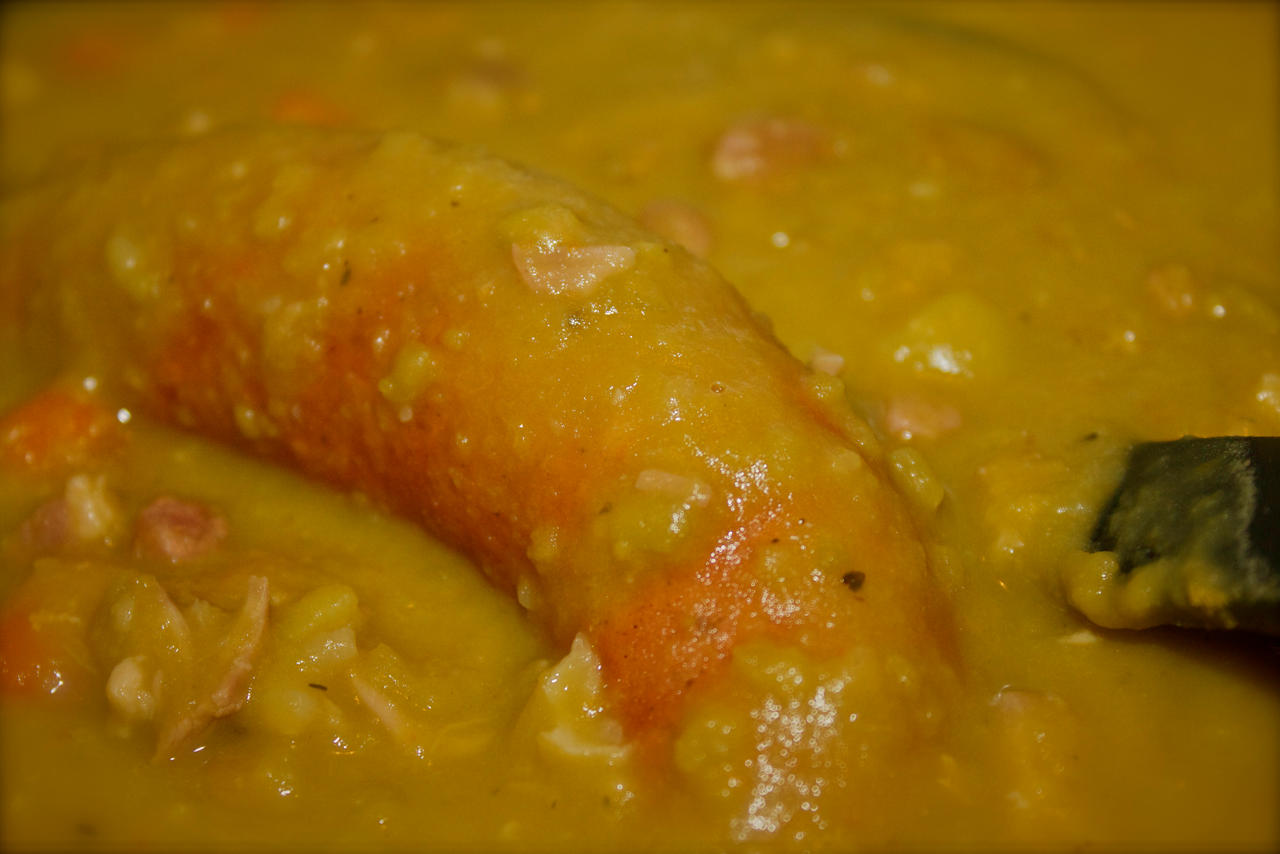 Green Pea Soup with smoked sausage ('Erwtensoep⁄Snert met rookworst')
A closeup of homemade Dutch green pea soup with 'rookworst' (a sort of smoked sausage). Thick green pea soup ('erwtensoep') (preferably a day's old) is often also called 'snert'.
It may resemble puke, but it sure tasted far better than that.

It's made with green split-peas, winter carrots, all sorts of pork parts, bay leaves and probably some other ingredients I've forgotten about.