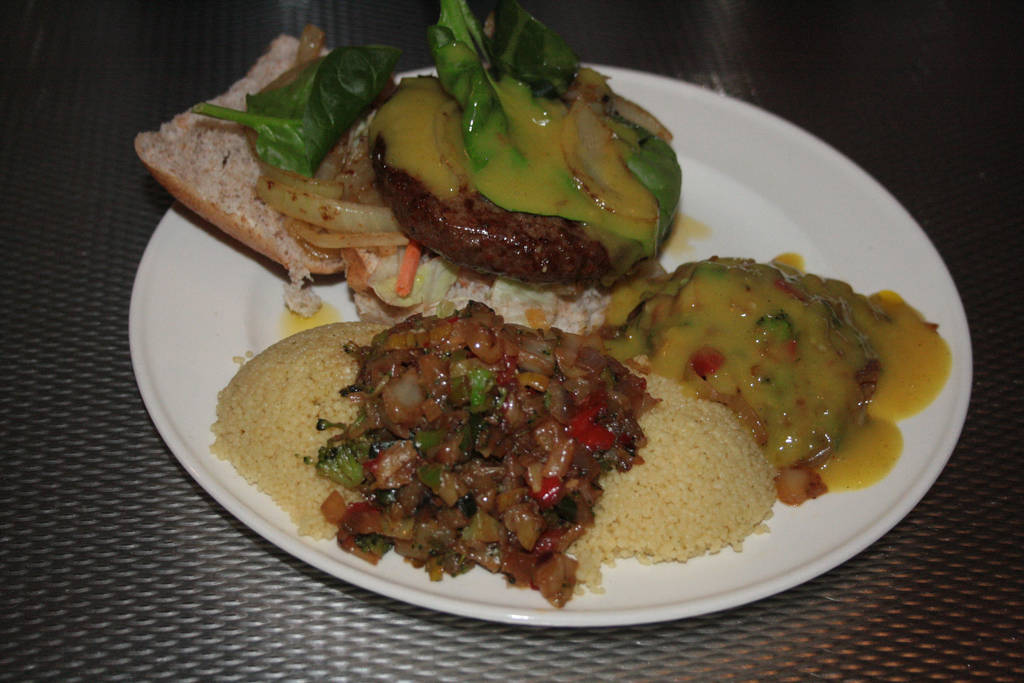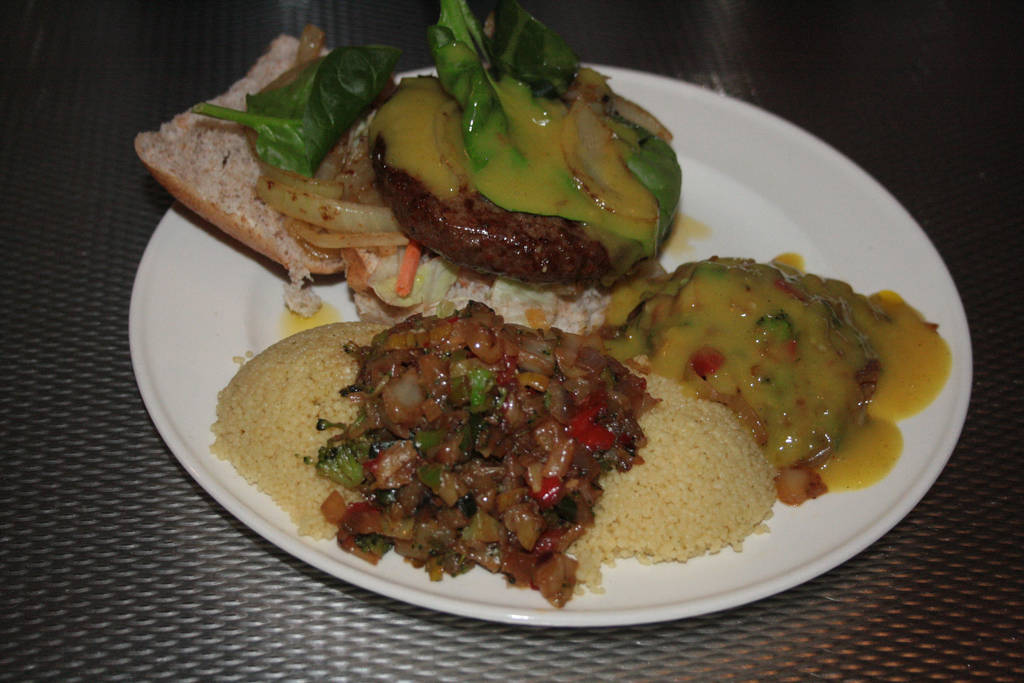 Wok veggies mix with couscous, curry sauce and a hamburger with spinach, lettuce and onions.
This photograph is sponsored by recipEasy.fixato.org/


Reply

Thank you! It really was!
I was home alone that evening and hadn't really planned much for dinner. Took the hamburger I had intended for the next day's lunch, found a bag of precut wok veggies and had a craving for curry sauce. As I had recently (re-)discovered couscous, added that, and it all ended up fitting nicely together!

Reply