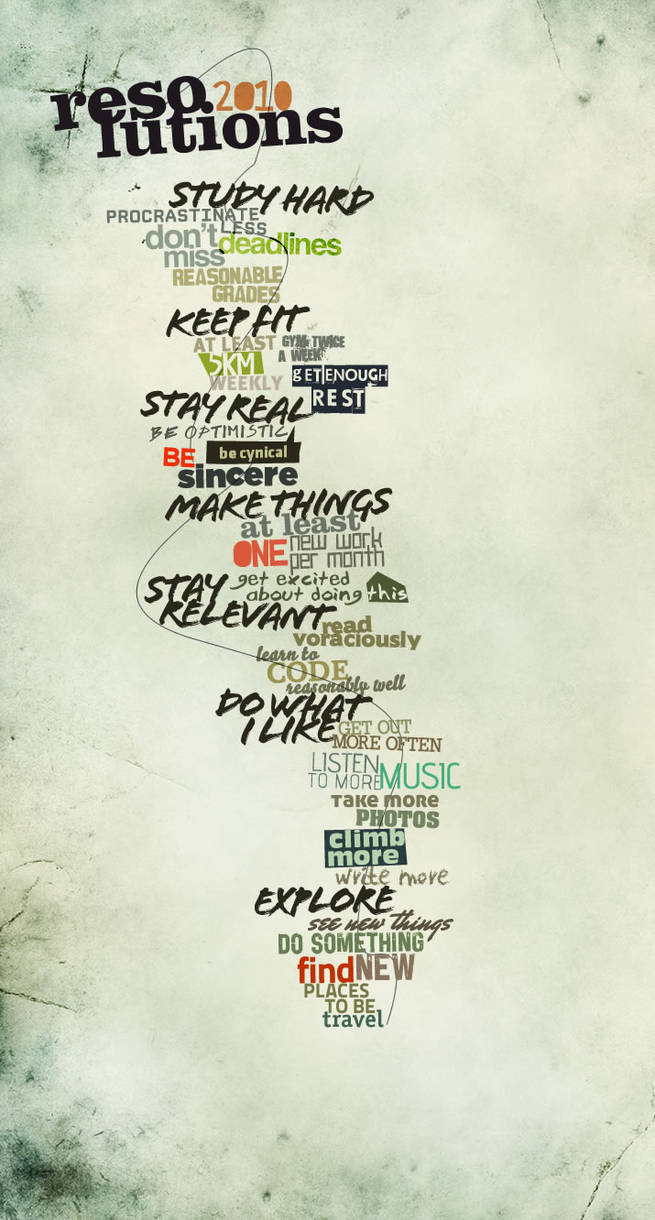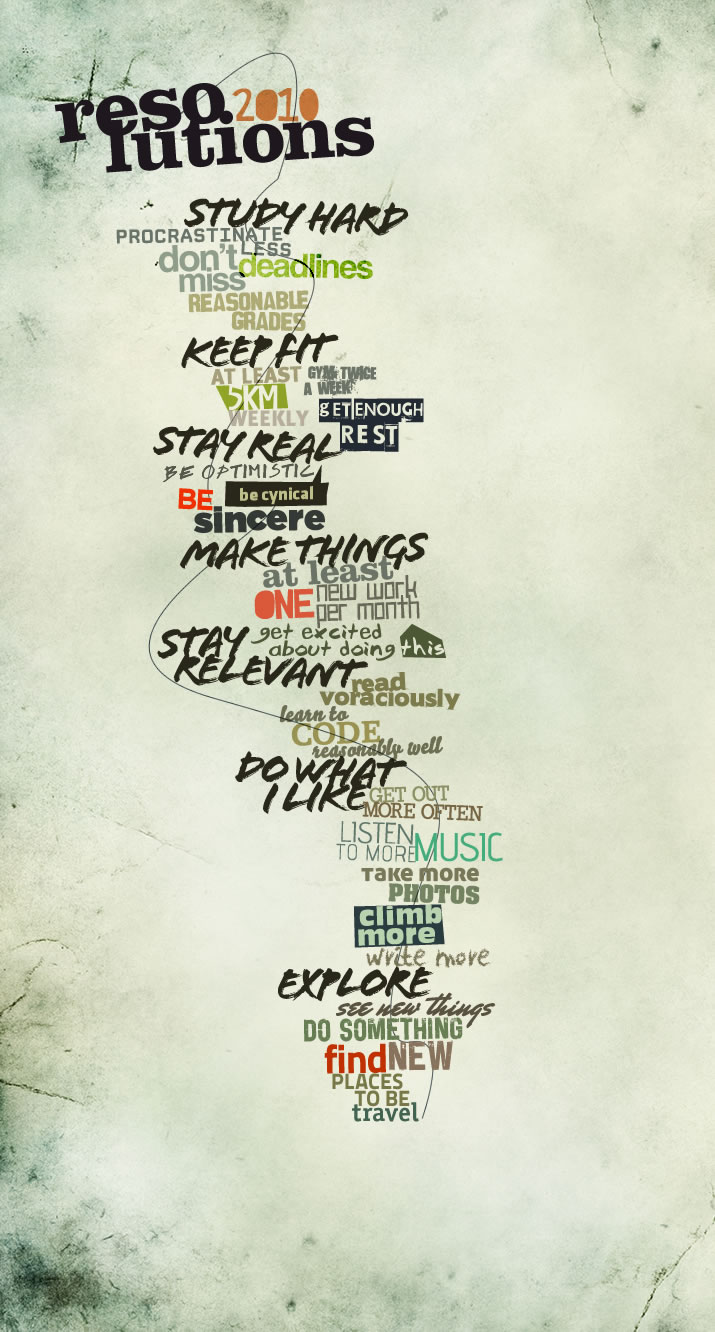 This piece was inspired hugely by
[link]
and I loved how the wonderful clash of fonts and colours came together and made things look, well, good.
I wanted to try something irregular and awkward and out of my usual conformity to the grid. This was a refreshing work, and took longer than I expected. Much more than merely a slapdash, casual assembling of words on the canvas I thought it would be. Colours had to complement, and sometimes had to clash, typefaces had to work well with each other and the whole piece, alignments had to be fiddled with, the downward flow had to be kept. It was wonderful doing it and even more so completing it. It's not perfect - both the piece and the resolutions - but here it is and I hope you enjoy this one.
Edit
Oh man, oh man, oh man. Wow, a DD, I mean, seriously? I am completely floored and at the same time totally ecstatic. Thanks so much to =
vanessaglendagarcia
and `
Sander-Seto
for suggesting and featuring this.
Fonts used, in rough order of appearance:
Main header
: Clarendon Bold, GhostTown
Subheaders
: Flood
Study Hard
: CPMono_v07, Helvetica Bold, CanCan de Bois
Keep Fit
: Meta Plus Black, GhostTown, Living Hell, Maksukehoitus
Stay Real
: Brook 23, Klavika Bold, Gotham Bold/Ultra
Make Things
: Clarendon Bold, GhostTown, Robot!Head, Brook 23
Stay Relevant
: BorisBlackBloxxDirty, Bello, ATFAntique
Do What I Like
: Slab TallX Medium, Advent Pro, Aller Display, Aachen Bold, Antique Olive Compact, Levi Crayola
Explore
: Mr Stalwart, Public Gothic Federal, Titilium, Levi Brush
Stock from *
buzillo-stock
Daily Deviation
Given 2010-01-18