---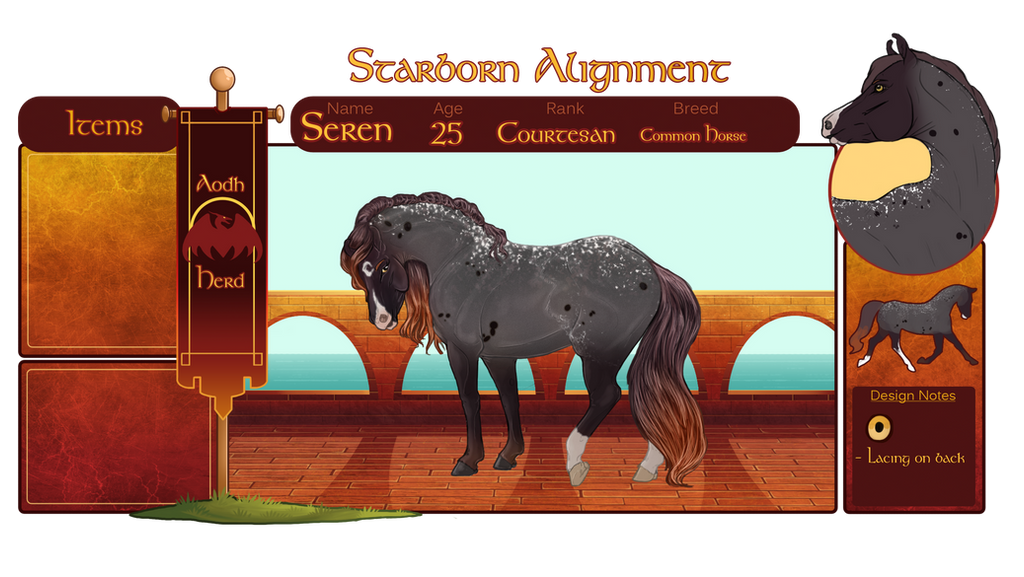 Seren | Female | 25 | Pansexual
Seren is an Aodh courtesan who works at The Sun Pool in Valore. She considers the mistress (Hera) and the workers within the establishment to be her family.
Friends can come from all walks of life for Seren. She is an outgoing individual who has a strong investment in the belief that she will treat others as they treat her.
Enemies, I'm sure, are plenty. These can be courtesans from rival establishments, potential clients she has snuffed, or even individuals she has rubbed the wrong way. Although Seren has never approached someone with immediate disdain, she does have an air of snootiness that has caused quick dislike and a relatively pushy personality.
Flings happen all the time, though almost always in a professional setting as she is a courtesan, so we could also chalk up Clients to this category as well.
Romance is something that could be considered. Due to her profession Seren has had to learn how to compartmentalize such feelings. She has witness and experienced the mistakes of allowing her feelings to come into play with those she sees in a professional setting and it's never a pretty conclusion. So, romance would be something along the lines of a feelsy slow burn relationship.