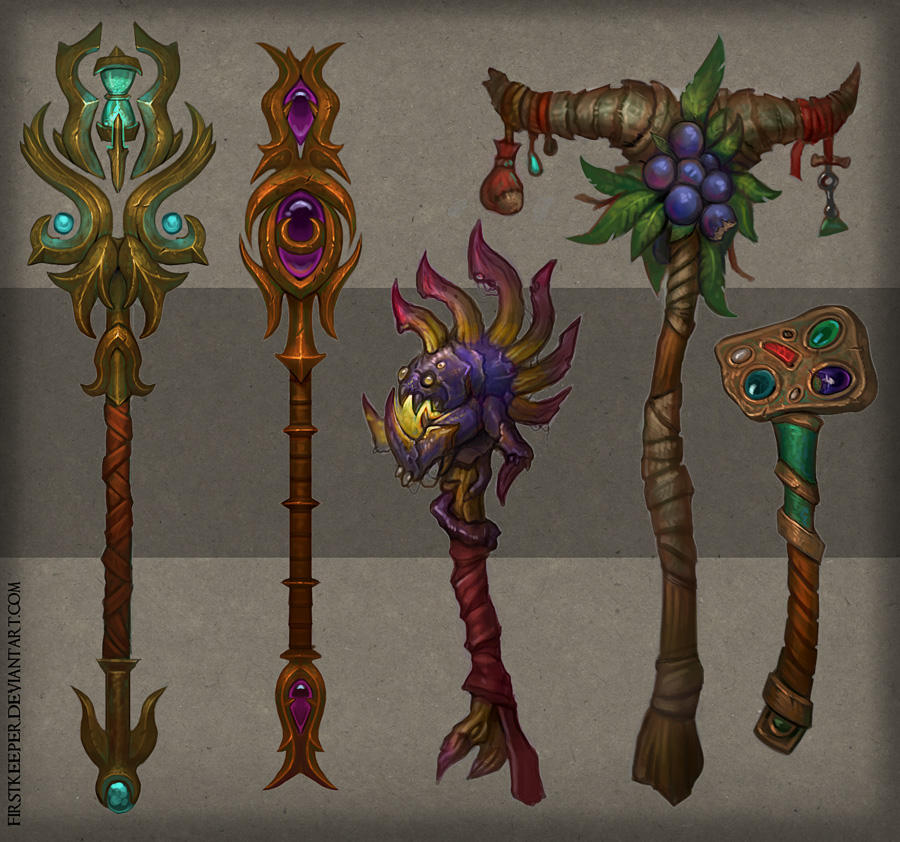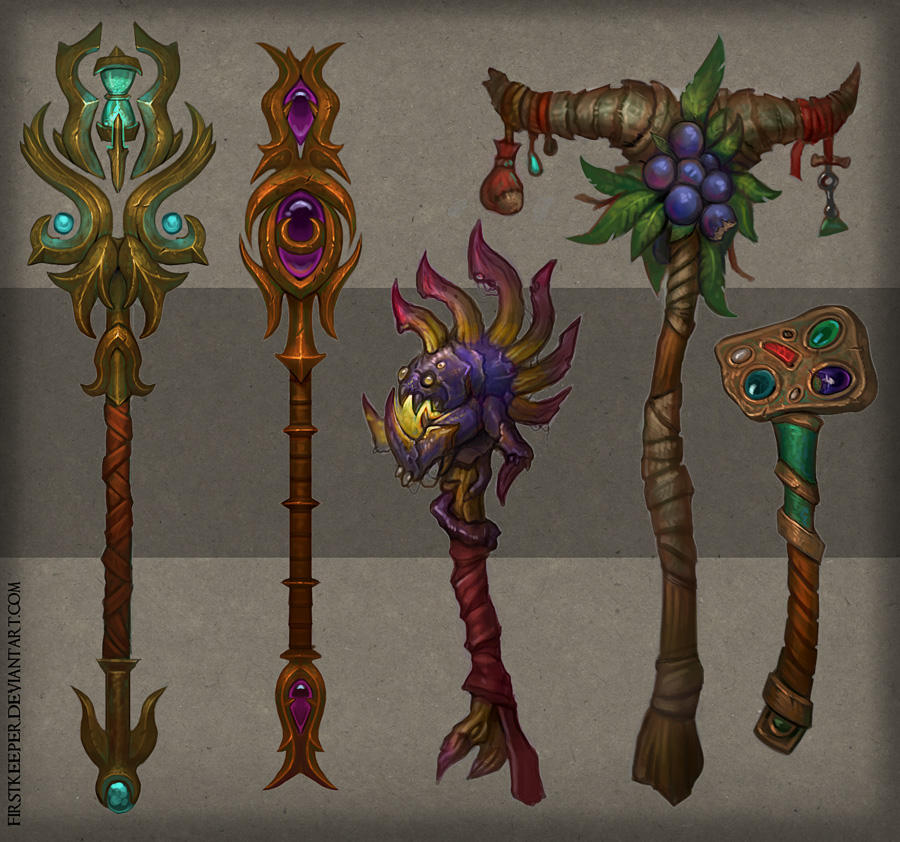 Watch
Moar wow-style weapons practice. 5h.

could i try make a few of these in 3d (i'd credit you)? I need some good concept art to practice with.
Reply

interesting designs!!!

Reply

Первые два посоха, все в порядке, а потом, кажись понесло куда-то

) Последний если честно не понял что это за штука, похожа на гламурный молоток, видать для особо гламурных пристов

На первом посохе очень радует отрисовка свечения от кристаллов, смотрится очень хорошо. Очень не хватает такого-же и на втором.
Reply

Reply

looks like toarhlight gear, maybe you should be working for them

Reply

Класс!!!
А 5ть часов это много или мало? у меня наверное на один посох больше времени ушло)
Нравиться как метал проработан на посохах)
Reply

Ну помоему на такую проработку и количество нормально, хотя для моделлинга можно намного проще рисовать, это так чисто для вау эффекта выдроченно уже.
Reply

nice! 5 hrs each or overall?
Reply

NICE! i love the third one, i can see that going in-game and being sexy as hell. and the berries on the staff are such a brilliant concept, simple but something i'd never have thought of to be honest.

oh man this makes me glad i'm watching you.
Reply

I reaaaaally like the one on the far left. Awesome

Reply