RS 74 StarShip KIT - re shaping Ze future ...

HERES's the RS 74 StarCraft !
INspYred by famous Avionic Spycraft SR71, modernized, updated, upgraded, and much more beautifull Zan Ze original ... It stands as a CREW carrier chip, with Extraordinary properties !!!
it flies ! it swims, it can dance as well, depending on pilot competences !
Of course, IT is a shape, a Scifi FanArt design, only ... a kind of TOY to add to your library, to make your renderings "accurate", contextualized, regarding NEWS, AirShows events, and Sings like ZIS ...
The offer is integrating :
Views, to market Your Space Travel tickets !

...
of course, you'll have ZE OBJ of ZE RS74 SILIVER TaTriX limited edition !
STAMPed with a TAUPE-SUCRETTE mentioned on it !
as is, NOBODY will never say ! "You did not say it was Sucrette !?!"
Zis is how-to keep your privacy safe !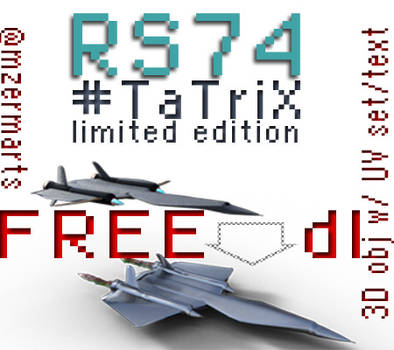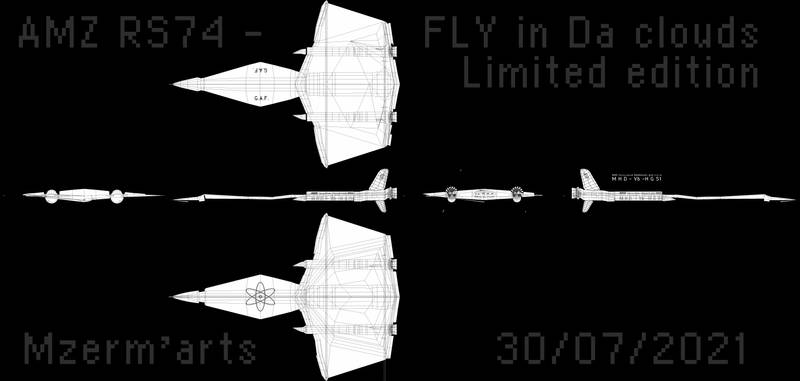 If you reserve one, for 3 first people, I'll OFFER YOU a GIFT : I'll put YOUR NAME or Ze name of your choice ON THE WALL OF FAME that we'll present while our TaTriX B3D will be available ... if, one day

... as we always say ... You'll be presented as CREW MEMBERS in Ze Story

... or as Investors as well ... You'll have Ze choice ! let speak about it ...
You'll receive a zip with :
2 SHAPES in obj
3 files for surface settings, stamped and not stamped, as is, you'll compose yours with ease.
in case you need some modification to the surface nominal file, I'll make my best to ensure you an answer ASAP ... NO, THERE are no wheels systems !
It does not need any one ! Zis Ship is done to fly in your scenes, not to stay in a Warehouse !
You gat to use it ! not to put it in a remise, dude ! it costs so much in dev ...