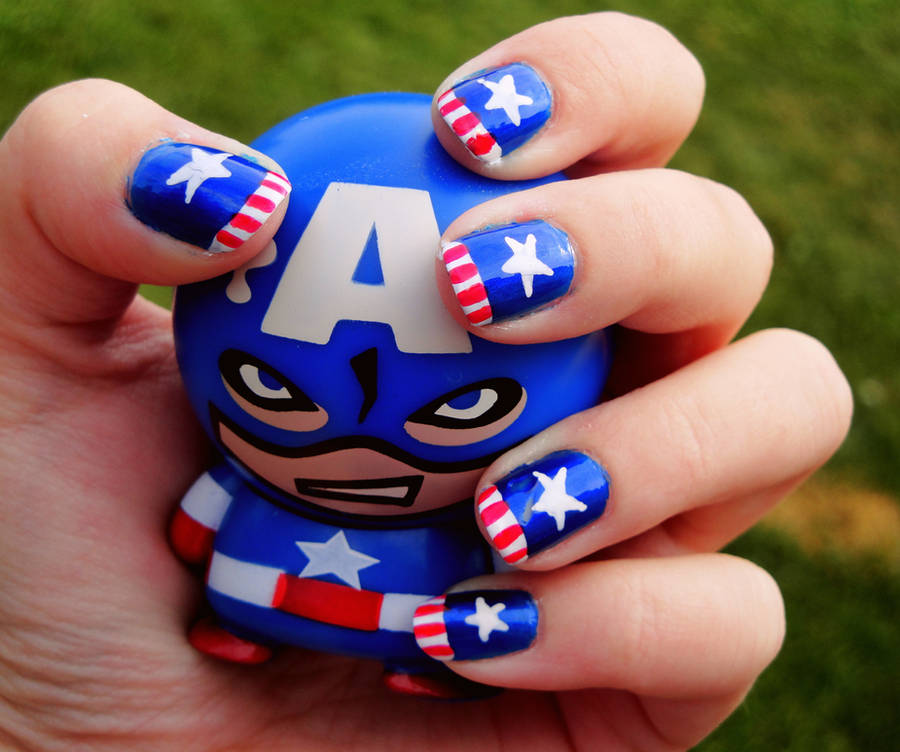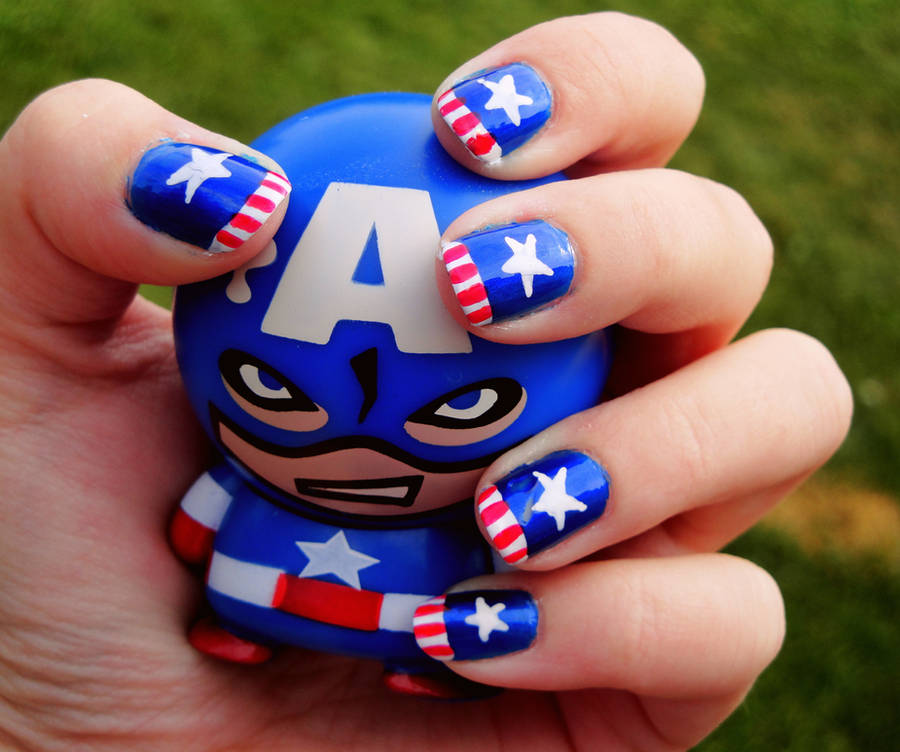 Watch
Captain America nails for a friend of mine

With guest.
Unfortunately my ring finger had a run in with the side of the desk and I was too lazy to fix it considering I had already re-painted everything except my pinky finger at least once due to them being ruined.
Polishes used:
Blue - Sinful Colors | Midnight Blue
White stripe on tips - Sinful Colors | Snow Me White
Red - L'Oreal | Rouge Forte
White Star - White Nail Art Pen by Sally Hansen
Loki Nails -
[link]
Enjoy!

Nice

Reply

These are really nice! What brand/color blue did you use?
Reply

Thank you! The blue and white are Sinful Colors (blue is called Midnight Blue and the white on the tips of my nails is Snow Me White) The red I used is by L'Oreal and is called Rouge Forte, used with a striping brush. I made the star with a white nail art pen by Sally Hansen

Reply

ha ha those are awesome and kudos to you for your persistence they look great!!!
Reply

Thank you! I'm glad you like them

Reply

Reply