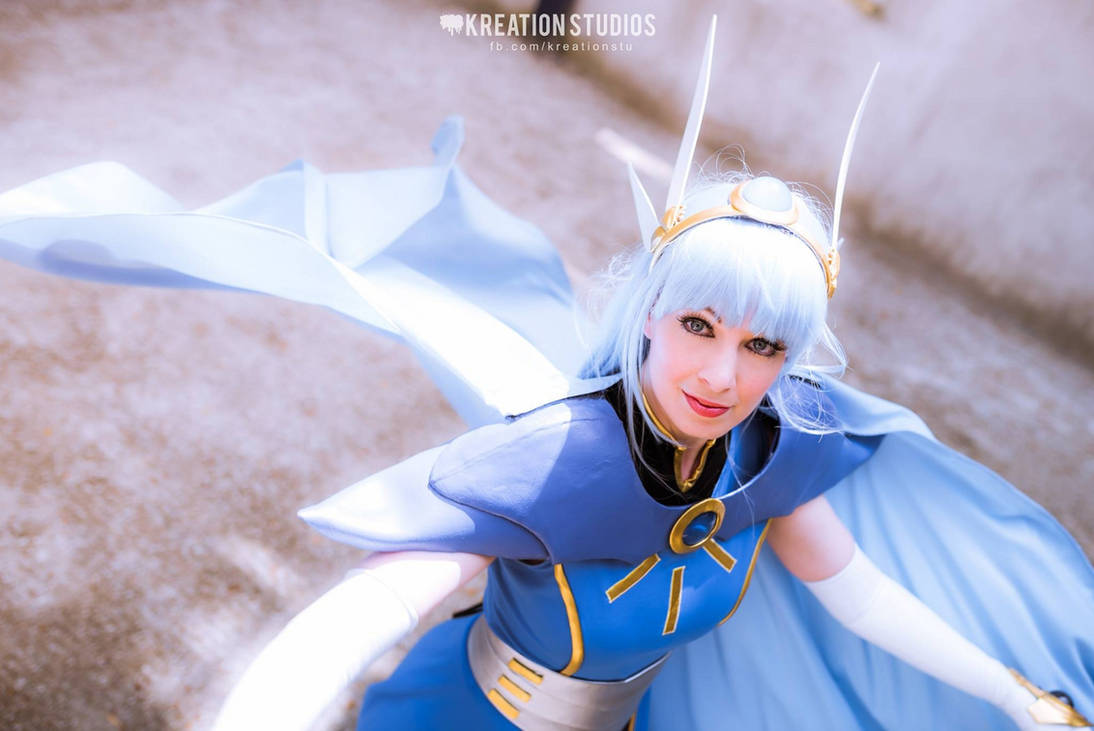 Watch
Costume made and modeled by: me
Photo by: Kreation Studios (
www.facebook.com/kreationstu
)
I think this is one of my new favorite costumes - it's so pretty and comfy and easy to wear! I made it along with a friend who made Alcyone for Katsucon in February 2015.
Shoulder pauldrons were made using Worlba over craft foam. All the gold features are gold spandex over craft foam and hand made bias tape. The headband fins are Sintra. Gloves and boot covers were made from white
stretch PVC. The waist cincher was made from silver stretch vinyl over craft foam. The dress is a soft blue knit, sort of like jet set, edged with handmade bias tape and with satin stitched center details. The leotard is made from a thick black spandex lined in galaxy knit (I think it's a cute hidden detail). And the cape is cornflower blue crepe and it Velcros onto the pauldrons.

I have a lot of fun wearing this outfit and I really appreciate how many people tell me that I fit Umi well and really bring her to life. I know that CLAMP is hard to suit well because the characters are so stylized, so it means a lot to me!