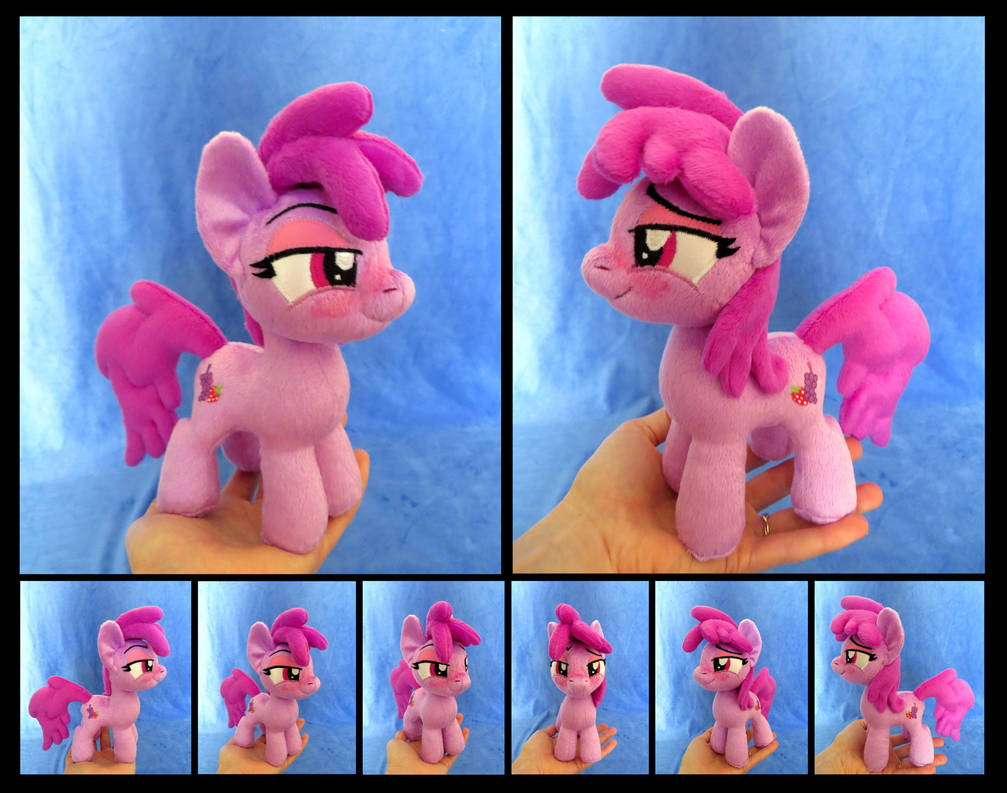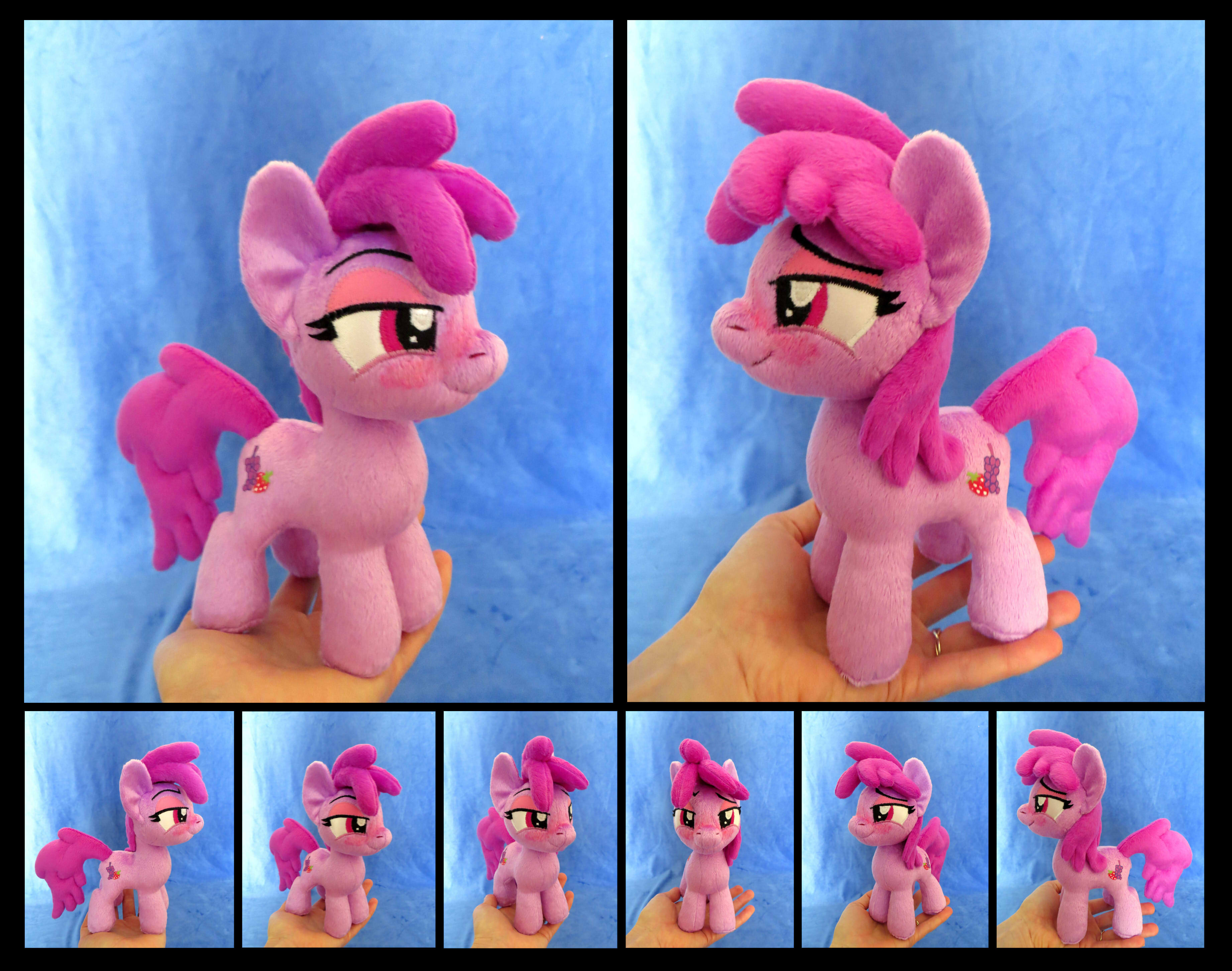 Berry Punch was made for
Neoky28
. She is 6" tall, has beanies in her feet, and is made of two non-Shannon shades of minky, appropriately called Berry and Grape Crush. Her eyes are appliqué and her cutie marks are painted and fused. She has a bit of Copic detailing on her face to give her that nice drunk blush.
I'm always happy to have a chance to work on canon pony characters (particularly minor ones) that I've never made before, so thanks to
Neoky28
for giving me this opportunity, and for kindly letting me choose her expression!

This Deviation was featured in the following Equestria Daily Post
www.equestriadaily.com/2019/02…
Thank you for providing pony material for all of us to enjoy

(This bot is unofficial, it is NOT affiliated with Equestria Daily. If you do not wish to get these notifications anymore, please just block this account.)
Reply

Aw she's blushhh.... drunk defiantly drunk
Reply

Reply

Very cute! Love her drunk expression.

Reply

Omg I love the drunk effect. Super cute!
Reply

OMG drunk tiny horse is best horse! XD
Reply

I'm so happy you enjoyed making her and I like giving the artists I commission as much freedom as possible as they often know what will look better than me as clearly shown here. Wow, I've been waiting to see photos since I saw she was completed and wow, just wow, I'm lost for words on how good she looks, probably the best Berry Punch I've seen and certainly showing size isn't everything. I love your mini ponies, they are totally unique and so well made, I'm so glad you excepted my commission request of Berry. Drunk pone is best pone!
Reply

Haha, I'm sorry it took me so long to take the photos and get them uploaded! I'm so glad you like her, and thanks again for giving me the opportunity to make her - I would definitely agree with you that some of my favourite projects happen when the artist is given a margin to do what they think works best! So thanks for that, too

I'm glad you like her!
Reply

OMG she is SOOOO CUTE!!

Her tail is actually gorgeously done! It looks positively delicious! XD So much intricate detail on that cutie mark too!

amazing job!
Reply

Aw, thanks! I threadsculpted the whole tail so that the blobby shapes that make it up would be 3D instead of just lines on top of the fabric - I'm glad the effect works!
Reply