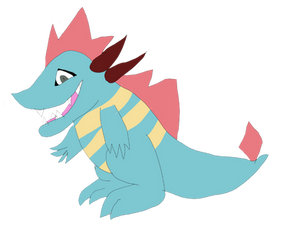 Scout
Welcome to the tribe friend. Your job is to scout out the locations we will be traveling to in our yearly journeys between seasonal locations.
---

Description
Prologue
Previous Page
Next Page
Zetaboards | Tumblr | Twitter | Instagram | Youtube
It hasn't been obvious to some, but Nicolo does look down on himself quite a bit. After training super hard and trying to improve himself, he was met with just failure after failure after failure. That left some scars, so now he doesn't even try in fear of just failing again.
But after being on Arianna's team, seeing everyone get stronger around him.. It brought a lot of those feeling to the forefront, and he just explodes on this page.


See you on Thursday! Thanks for reading!

- Beta reader

- Shading

Image size
1292x1982px 1.77 MB