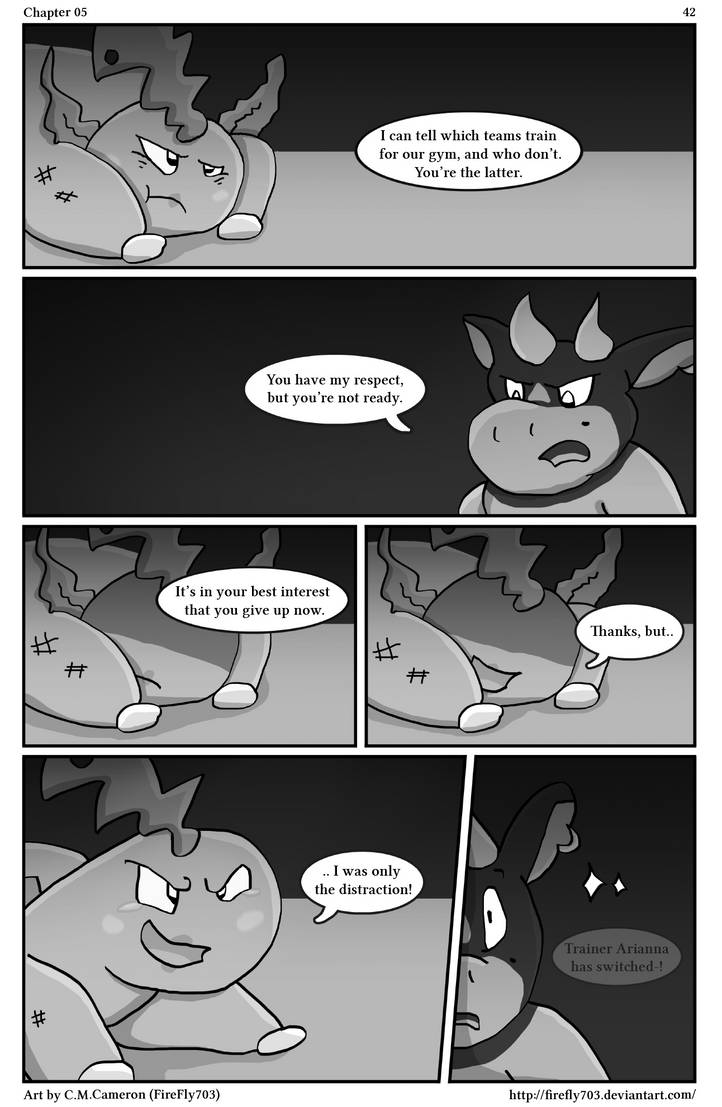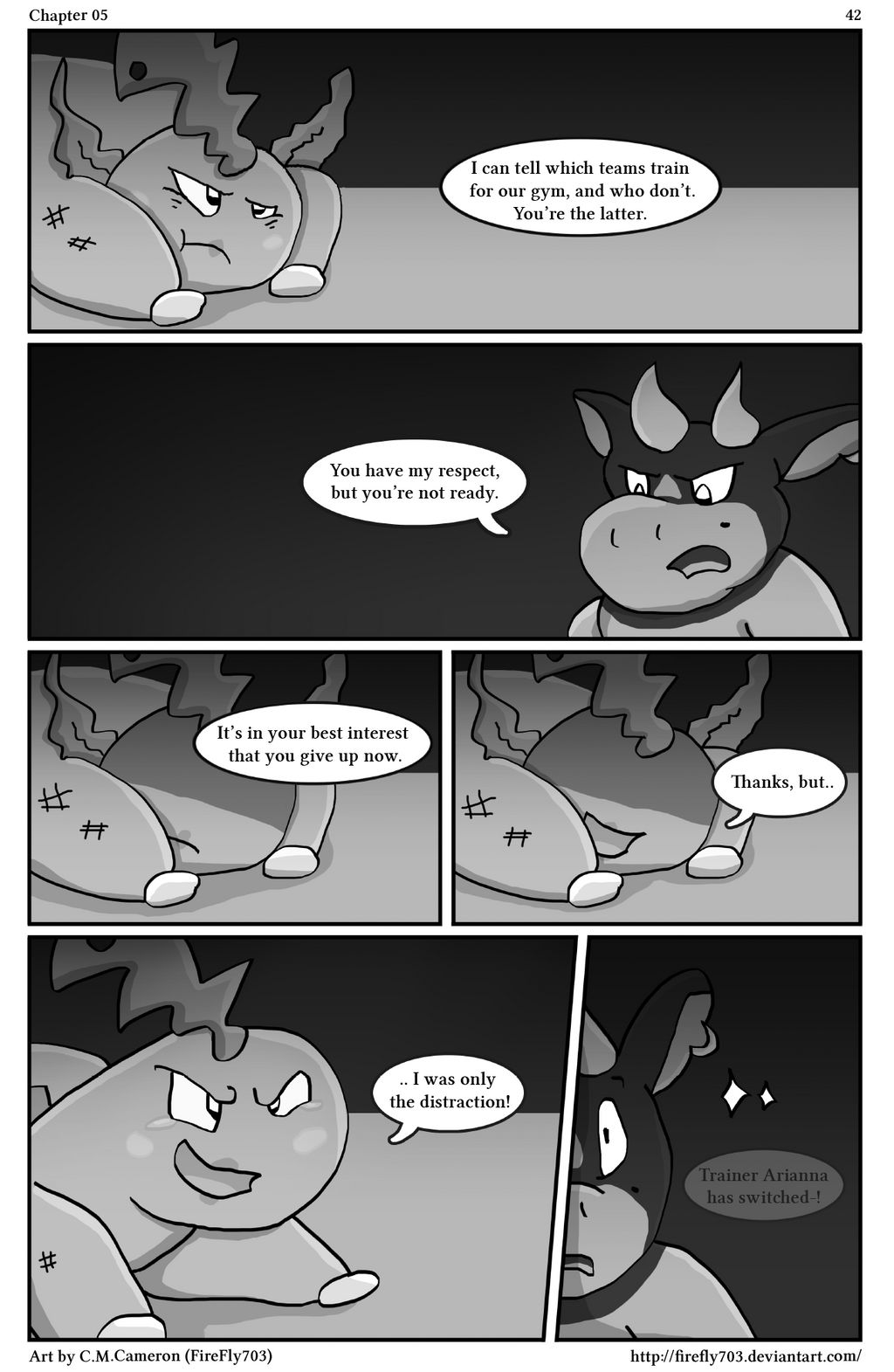 Watch
Prologue
Previous Page
Next Page

Zetaboards | Tumblr | Twitter | Instagram | Youtube

Heads up! There won't be updates on the 7th, 11th or 14th of September because I will be traveling and starting my first week back at school!

Vitality updates will return on the 18th!



I guess we don't have to worry about Spice for very long.

Now we just gotta figure out who's saving her.

(Also if you guys see that weird < / span > thing and know how to get rid of it, please let me know! ;_; If you don't see it, then also let me know!

)

See you guys later! Thanks for reading!



- Beta reader

STRATEGY! BLESS THE STRATEGY!
Reply
Reply

Oh! I haven't seen any Miltank's who weren't absolutely deliberate killing machines, I like the warning. Great job on the page and progression, FireFly!
Reply

Originally I planed on doing just that, but I thought it would be interesting to see a different take on Whitney's Miltank. She knows it's only going to get harder from then on, so she might as well be the gate keeper.

And thank you! I think I might touch up these pages later on. I inked them while in a car, and you can kinda tell. ;_;
Reply

Yeah, I'm glad you went somewhere different with it.

Makes her more like an actual person, rather than a death/scare asset.
Whoa, in the car!? You did really well! :0 I can barely do anything art-wise in the car.
Reply

Reply

Reply