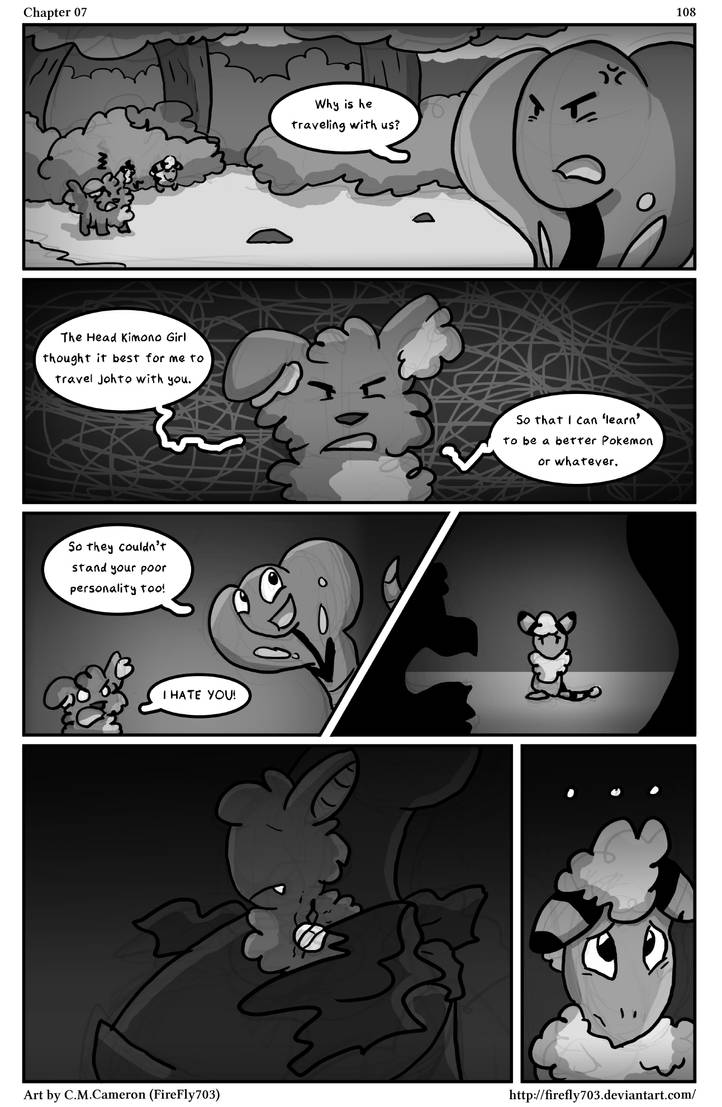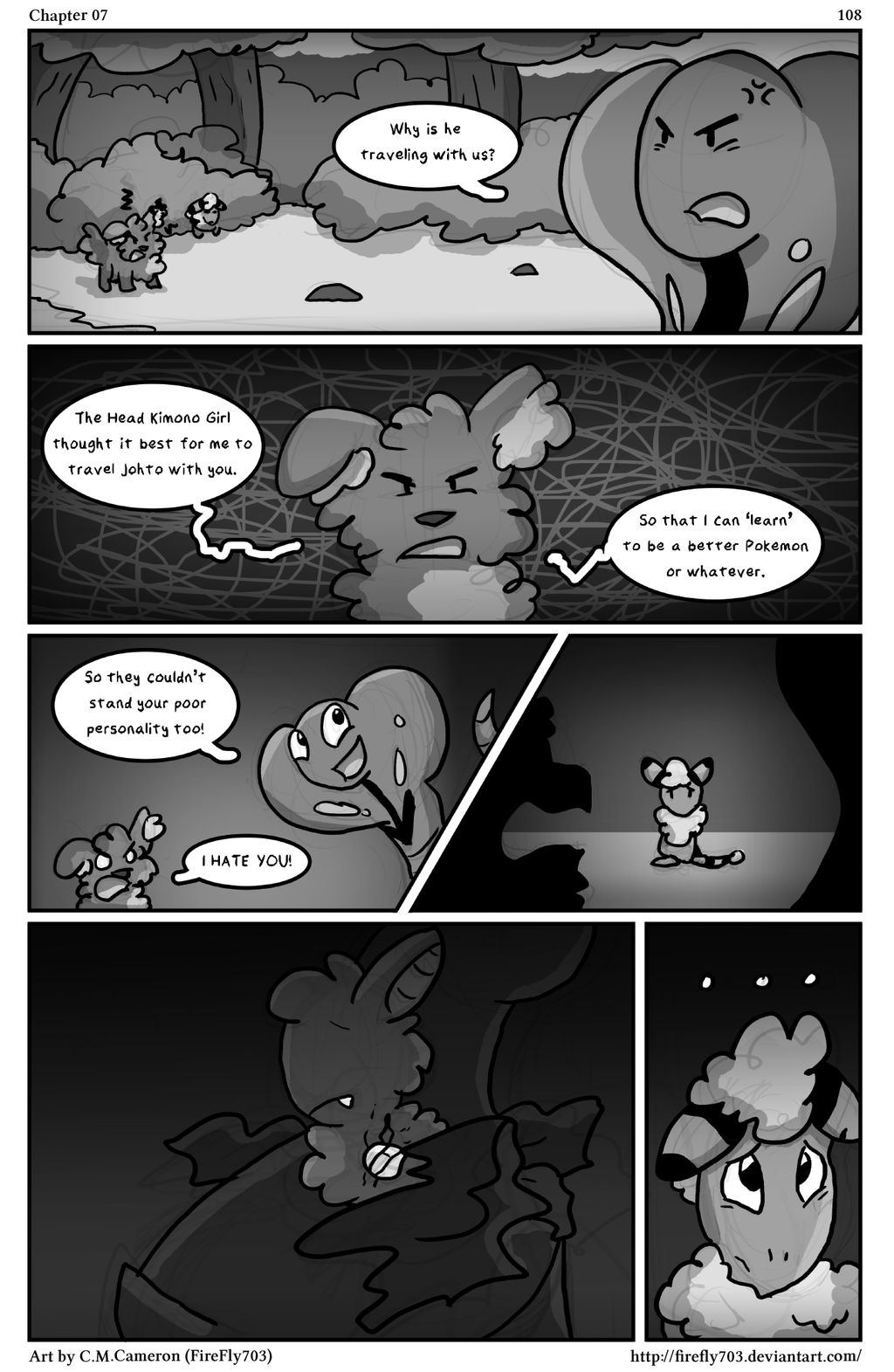 Watch
Zetaboards
|
Tumblr
|
Twitter
|
Instagram
|
Youtube
Prologue
Previous Page
Next Page: Soon
Aaand that's sadly it for the Vitality posts. I have no more comic pages sketched out and ready to go, and I'm really sorry about that. However I have some plans for next year that might make things a bit easier on myself, and will let you guys get more updates. Hope you guys have an awesome break! (because I really need one right now)
See you soon! Thanks for reading!

- Beta reader

- Inking/Shading (Flame does what he wants on whatever pages see fit)

Reply

It's been great to get these pages, but I also am glad to hear you're taking a break! You've been doing so much these past few months it's amazing! But it's great you hear you're taking some time for yourself. I hope you enjoy your break; you've definitely earned it~
Reply

I love Adder's face in the third panel.
Reply

Oh come on eevee you will soon learn THE POWER OF FRIENDSHIP
Merry Christmas
Reply