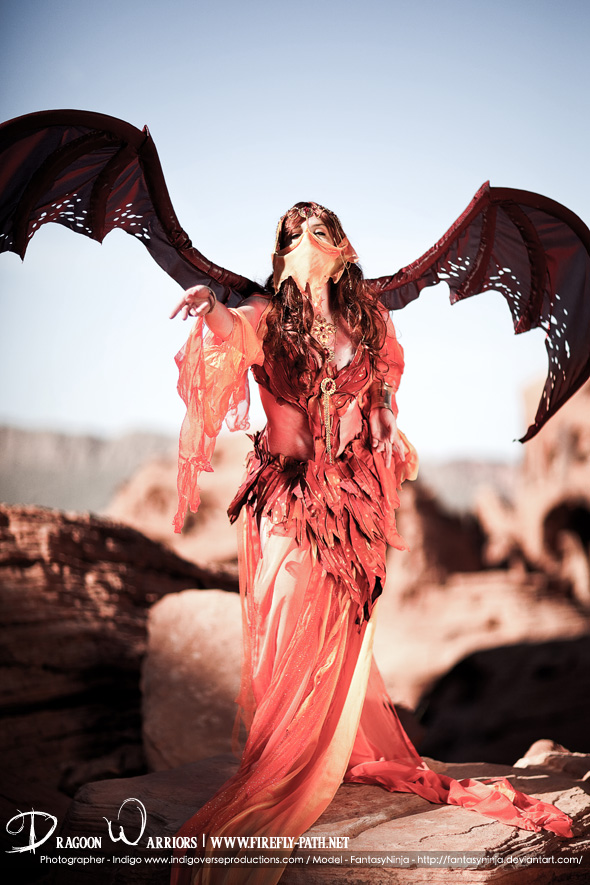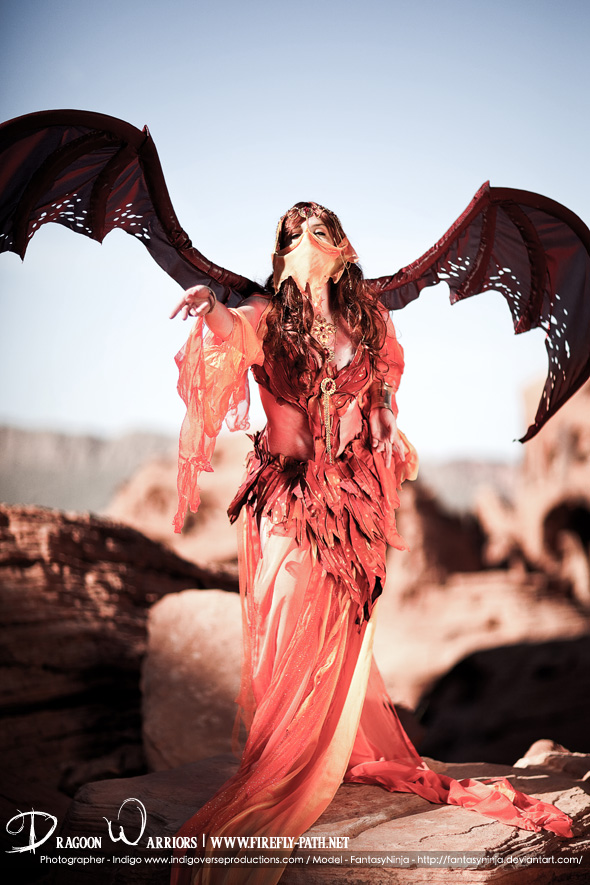 Watch
Dragoon Warrior Lore
The Dragoon Warriors are ancient feral women who inhabit exotic terrains such as underground caverns, mountain crests, misty lakes, and rolling sand dunes; anywhere far away from society where they can exist in blissful solitude. Their dragon blood makes them extremely territorial and greedy, hording the treasures they find. They often adorn themselves with lavish jewelry. Each of the warriors draws their power from one of the four elements: Earth, Wind, Fire and Water. Summoning these elements reflects in their outward appearance. Dragoons live three times the life span of a human. Their lastingness has given them a copious amount of time to master their own elemental magic, making them adept warriors. Despite their longevity, they are known to be short-tempered and easily thrown into a furious rage.
Should an outsider find their self within the Lair of a Dragoon, one of three things will occur: the Dragoon might toy with the visitor, amusing itself with a predatory game of cat-and-mouse. The Dragoon might also send them to acquire and deliver great wealth to the Dragoon in exchange for their life. However, if the season is right, the visitor might befall the most dangerous of fates; the Dragoon might take a mate.
Fire Dragoon Costume
When making this costume I wanted to incorporate all the elements of fire such as flame, smoke, heat distortion, ember and so on. I started off with the idea that she should look as though she was enveloped in flame and that those flames would make up her outfit. Her top and skirt are the hottest and most intense part of the fire. I used two-toned chiffon to make it look as though heat was radiating from her body. I also used orange glitter tulle in the skirt; it reminds me of glowing embers floating away from the heat.
Her necklace and headdress are all made with gold chain, red crystals, and golden filigree. It was actually part of another costume I made in 2009 that happen to fit her character perfectly! I added the veil. I feel like covering the face so that only the eyes show it such a sexy look and gives a touch of mystery plus Indra has such amazing eyes it would be a sin not to showcase them!
The wings are the largest dragon style wings I have ever made. I padded the muscle parts and covered them with stretch red snakeskin spandex. Indra and I took an evening whip stitching them to the frame. It's very time consuming but the result looks fantastic!
Be sure to check out Indigo's In-depth Blog and Vlog here ->
[link]
A special thanks to the Walloch's for allowing us to use their beautiful vacation home in Las Vegas, Ben for the Legolas blades. Vani

for being the prettiest mermaid in the sea, September Sky

and Alondra for being an amazing Crew, Indra

for being my real live Barbie doll, and of course Indigo

for making my dreams come to life <3 With out you guys I would just another girl who says "wouldn't be cool if..." You guys make that "IF" become a reality.