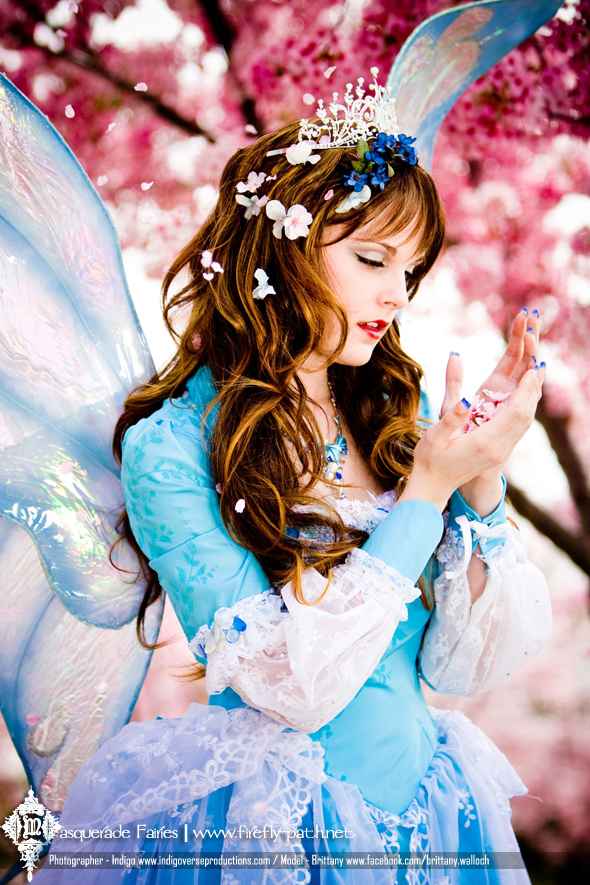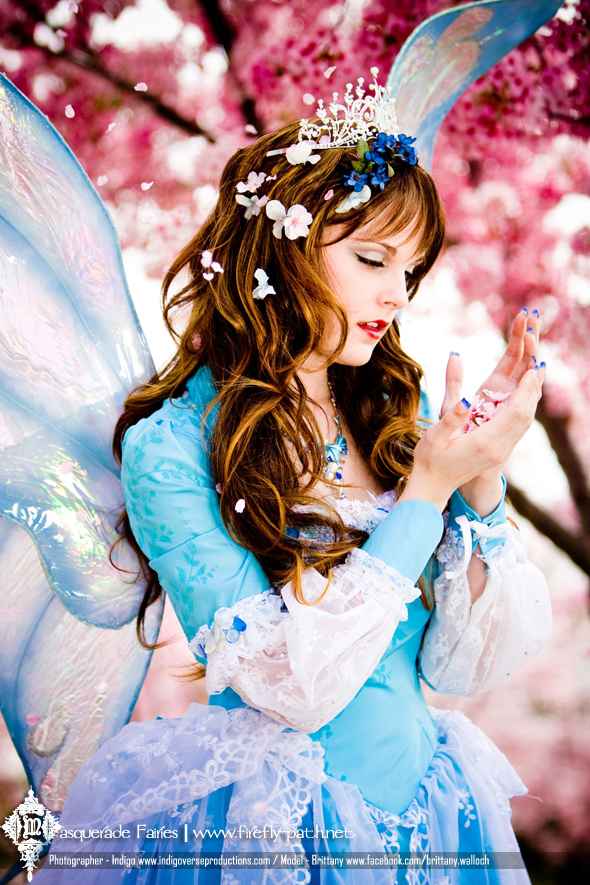 Watch
The Masquerade Fairies Collection is made up of four fairies, Brittany as the Blue Masquerade Fairy, Vani as the Indigo Masquerade Fairy, Adella as the Lavender Masquerade Fairy, and myself as the Pink Masquerade Fairy. Every girl deserves to be treated like a princess. I derive so much joy from turning my friends into these mythical characters for a day, dressing them in beautiful gowns and placing them in an environment to match. This is a dream project in collaboration with Photographer Indigo (
[link]
). With the talent of Indigo, the beauty of these ladies, and help of my friends we have brought these fantasies to fruition!
Each gown was designed to be something that encompasses my vision of what fairies would wear to a Masquerade Ball. When designing the four fairies I sketched out the things that first come to mind when you think of the classic fairy princess: butterfly-shaped wings, flowing gowns, and long, wind-swept hair. These are the creature you find in castle courtyards, hedge mazes, and royal gardens. Pruned and proper, elegant and refined, every gem, every flower, was thoughtfully placed to work in harmony creating the visage of a fairy princess in full regalia.
- The Blue Masquerade Fairy -
This was the first dress I made in the Masquerade Fairy Collection. I asked my friend Brittany to model for me, and she proved to be the perfect model for this dress, portraying an image of innocence and elegance that truly befit a princess from a classic fairy tale. Lucky for us, it was cherry blossom season at Balboa Park in Van Nuys, California, so I called Indigo and planned a photo shoot under the trees. When I first started watching anime like "Sailor Moon" I though it was so romantic when cherry blossom petals fluttering around the characters. Seeing Brittany being so beautiful under the cherry trees was a dream come true. I think the pink trees and blue of the dress are such wonderfully complimentary colors together.
The inspiration for her gown came from her necklace. I found the leafy necklace set on e-bay and though how lovely it would be to find fabric with that same leafy design. Lucky I found just what I was looking for, both the white embroidered organza and blue taffeta has the leafy pattern. On the neckline and armband I sewed random gems and lacy bits. I like to think that this fairy attached these ornaments she found to her gown, little things that are precious to her.