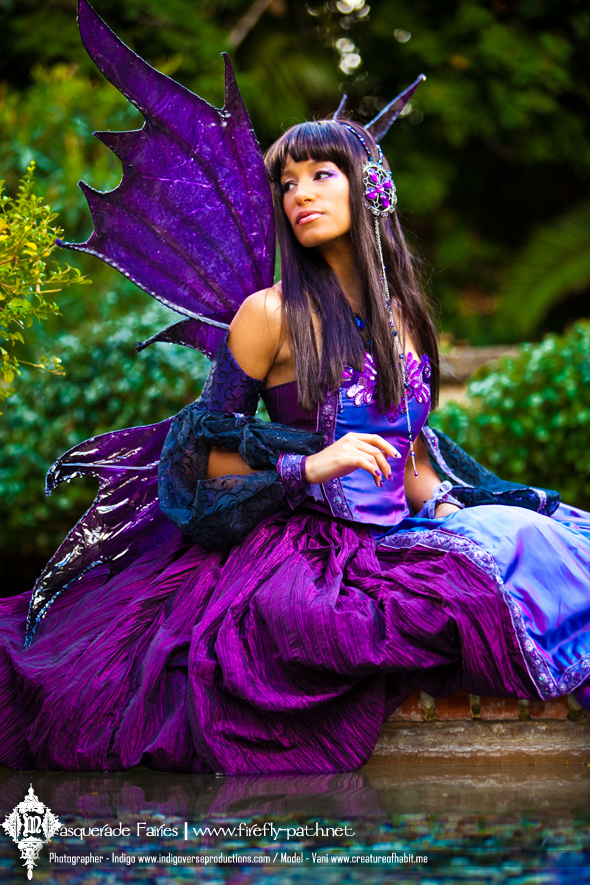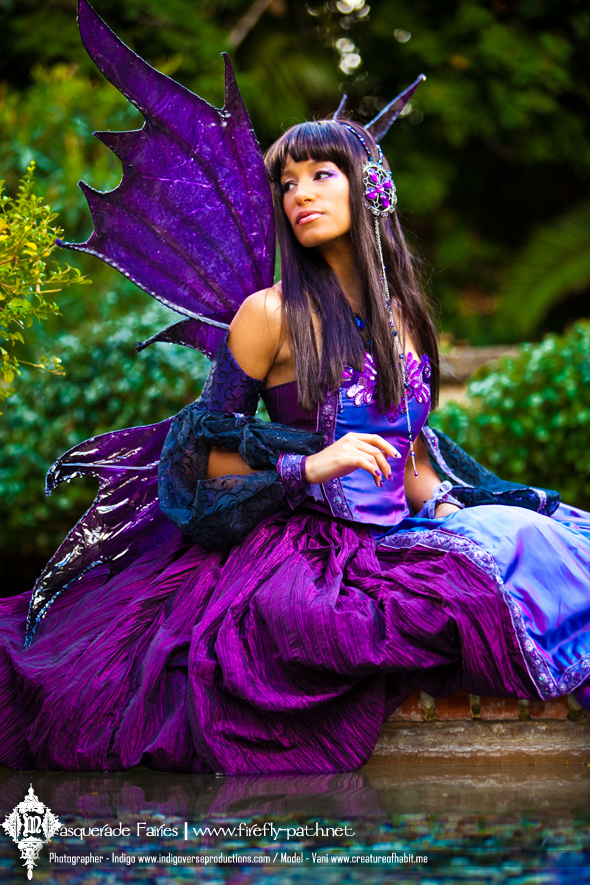 Watch
The Masquerade Fairies Collection is made up of four fairies, Brittany as the Blue Masquerade Fairy, Vani as the Indigo Masquerade Fairy, Adella as the Lavender Masquerade Fairy, and myself as the Pink Masquerade Fairy. Every girl deserves to be treated like a princess. I derive so much joy from turning my friends into these mythical characters for a day, dressing them in beautiful gowns and placing them in an environment to match. This is a dream project in collaboration with Photographer Indigo (
[link]
). With the talent of Indigo, the beauty of these ladies, and help of my friends we have brought these fantasies to fruition!
Each gown was designed to be something that encompasses my vision of what fairies would wear to a Masquerade Ball. When designing the four fairies I sketched out the things that first come to mind when you think of the classic fairy princess: butterfly-shaped wings, flowing gowns, and long, wind-swept hair. These are the creature you find in castle courtyards, hedge mazes, and royal gardens. Pruned and proper, elegant and refined, every gem, every flower, was thoughtfully placed to work in harmony creating the visage of a fairy princess in full regalia.
- The Indigo Masquerade Fairy
The fabric that makes up the center front of the skirt and corset was the inspiration fabric for the entire gown. I wanted something dramatic without coming across as "sinister". I designed her headdress after the paintings of Alphonse Mucha. The round medallions mimic the appliqué that is on her corset. Her spindly wings match the shape of the top of her sleeves. I made a small train at the back of the skirt, and I love the way it billows while she's seated.
Both the Indigo Fairy and Lavender Fairy were shot at Balboa Park in San Diego, California. There are so many beautiful backgrounds to choose from, we found a wishing well, lake, and grassy meadow that were ideal!
For more photos, info, and videos of these costumes visit www.firefly-path.net