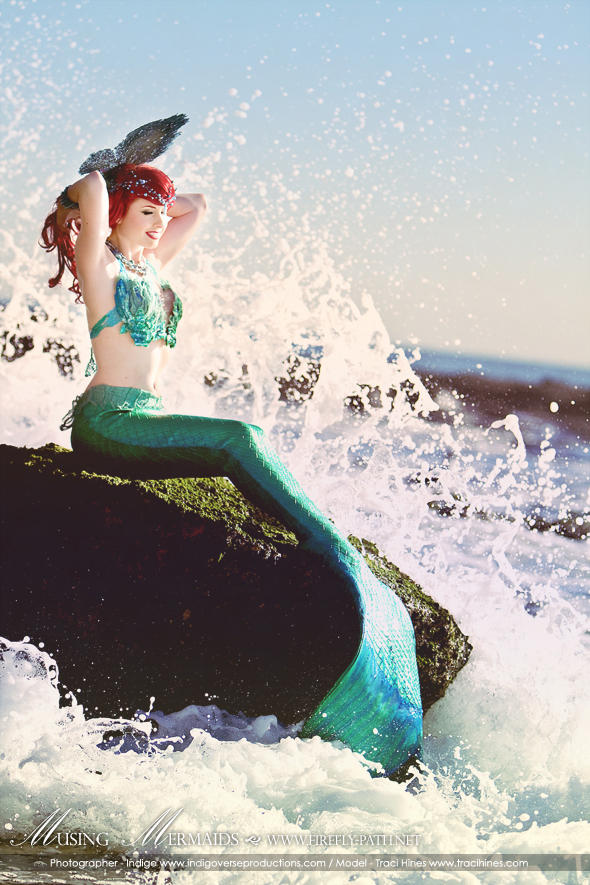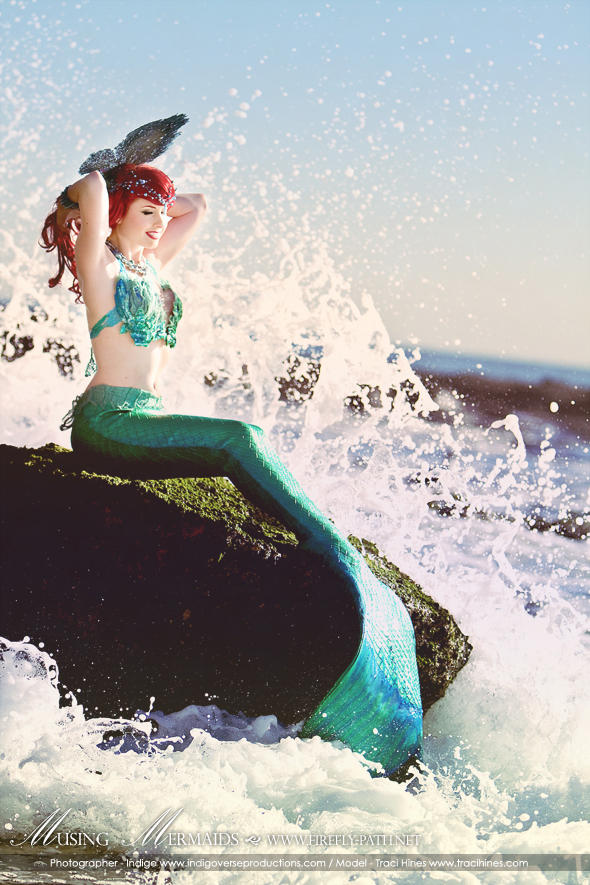 Watch
"Sirenia swims to the surface to bathe in the sun light on her favorite rock."
When I first met Traci (
[link]
), I saw how she encompassed that Disney Princess essence and persona, and I knew I had to bring that persona to vibrant, mermaid life. She reminds me of a classic Hollywood Starlet from the 40′s, punctuated by her bright red hair and lips to match. Not only does she have the looks, but she also has the voice of a siren! With that deadly combination, she could beckon any seafarer to a watery grave. I treated the photos to have a vintage pin-up style that I think works well for her look.
For her costume, I definitely pulled a lot of inspiration from Disney's Ariel, but still wanted that retro feel. I wanted to create something other the the typical seashells for the top, so I used sequin applique to gives a glamorous feel over painted lace with crinkle silk. I aged her necklace and headdress, making them sea-worn as if she had found treasure from sunken ships.
The tail was purchased from the Mertailor (
[link]
)! His tails are amazing, and you can actually swim in them due to a mono fin built in. I love that we could have some photos of her playing in the water

Indigo did an amazing job not only capturing Traci's beauty, but I love how he caught the perfect moments of the waves crashing around her. A special thanks to Damian, our mer-toting macho man, and Jenny for keeping an eye on Traci to make sure everything was in its right place.
Model - Traci Hines (
[link]
)
Photographer - Indigo (
[link]
)
For more photos, info, and behind the scenes video visit my website
[link]
Related Photos -