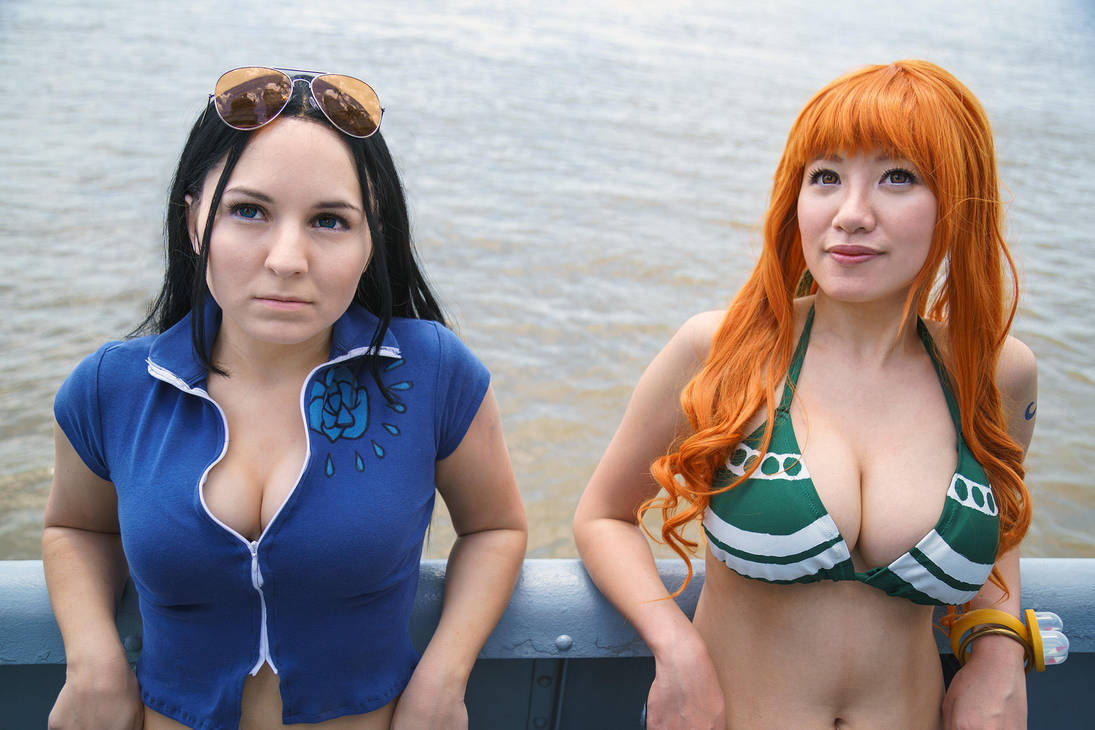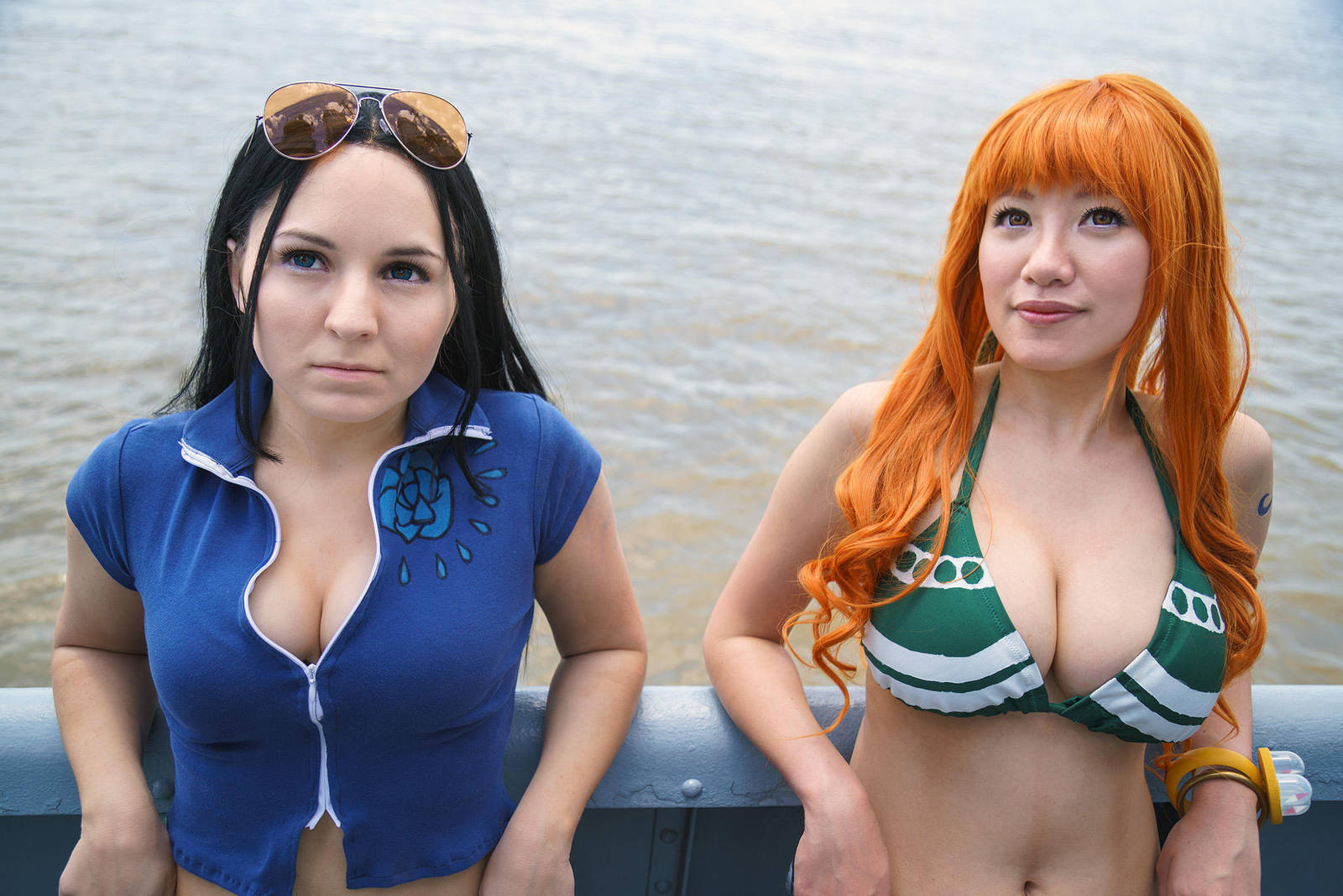 Watch
Nami

Me
Costume by me. Wig - Arda Wigs Luthien in Amber.

Nico Robin

Photographer - Otakore
Construction notes for Nami on my
website
.

Your boobs look amazing!

Reply

You're welcome!. I bet they'd give Sanji and Brook heart attacks... although Brook doesn't have a heart...

Reply

Maybe a better title would be "Nami and Robin leaning on the railing".
Reply

Reply

Reply

Reply