*Tumblr*
-
*Twitter*
I suspect that my dA story is not unusual. 10 years ago or so I was looking for a community that I could both share my work and see the works of others. I had been playing online video games for some time and a friend recommend dA. I was thrilled to look around even if at first I wasn't quite ready to post anything I made. It was always the more unusual things that I came across that left me with a profound sense of awe and the notion that such a large group of people were far more creative than I could ever hope to be personally.
Below are a few of my personal favorites in my collection of unusual and interesting things things.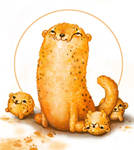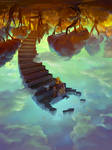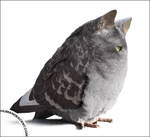 <da:thumb id="22172489"/>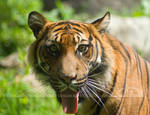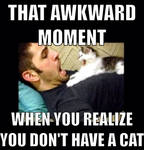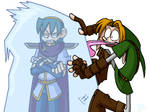 After a little time and some encouragement, I developed some perspective. The whole of a community is creative because of its individuals. It has been a long ride, but I try to keep all the pieces of my gallery in chronological order so I can look back over the experience though the images. I suppose my experience here is best summarized by a rather famous quote from Isaac Newton that reads, "If I have seen further it is by standing on the shoulders of giants."