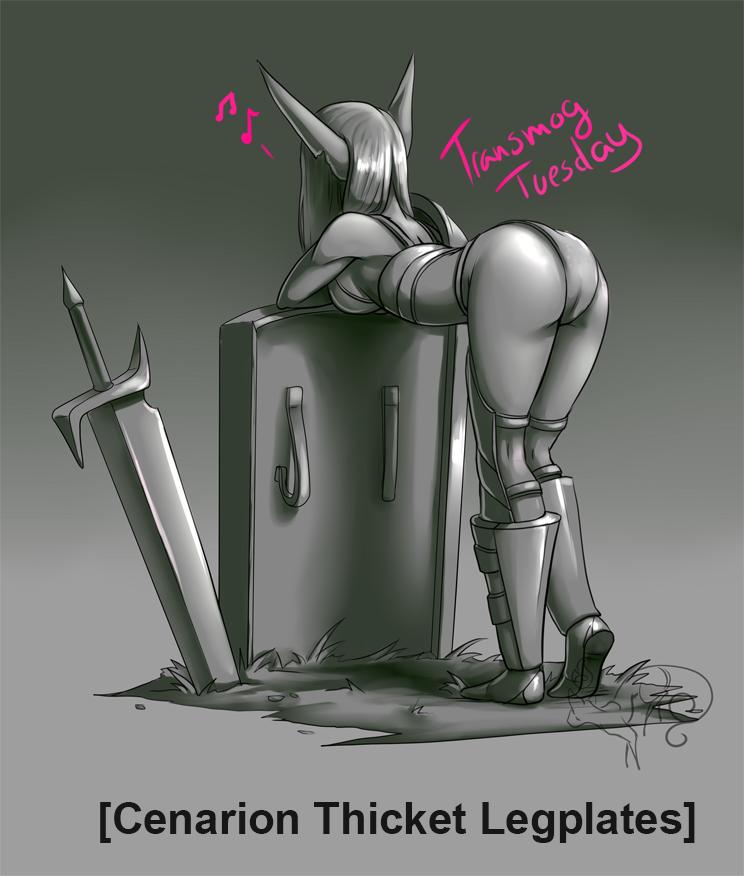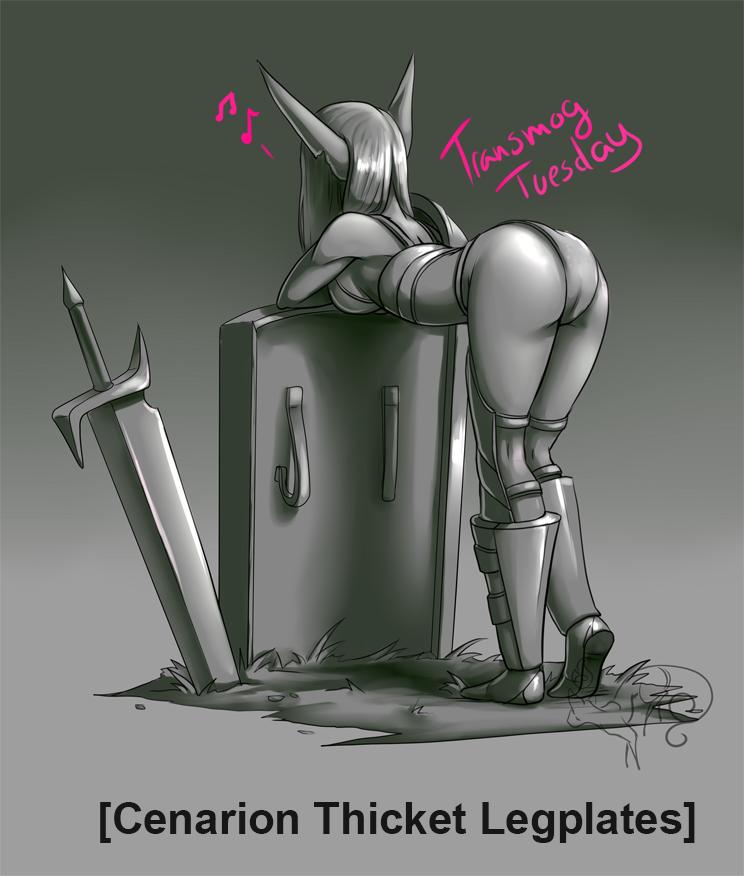 Watch

Yknow I'm gonna note the image makes it HARD to focus on the legplates.

Reply

I thought this was optimum display angle of the pants armor slot. :3
Reply

oh, there are a few... Firemane Leggins, Black Mageweave, the 4 robes out of AQ, Jade, Vanguard, Glorious, Saltstone, Tyrant, Glimmering, Revenant, and sooo many more....
Reply

Saltstone is one of my personal favorites. I think I'm familiar with most of these. I'll have to look up these others.
Reply

hehe. Waaay back before T-mog, I was well known on TB server for all the smexy gear I had stashed on my alts and various bank toons. On the private server I used to run, I had all of the sexiest gear set up on a handful of NPC vendors in the capitals. When the mog system finally hit, it brought back memories of all those toons running around on my server back in the day.
Reply