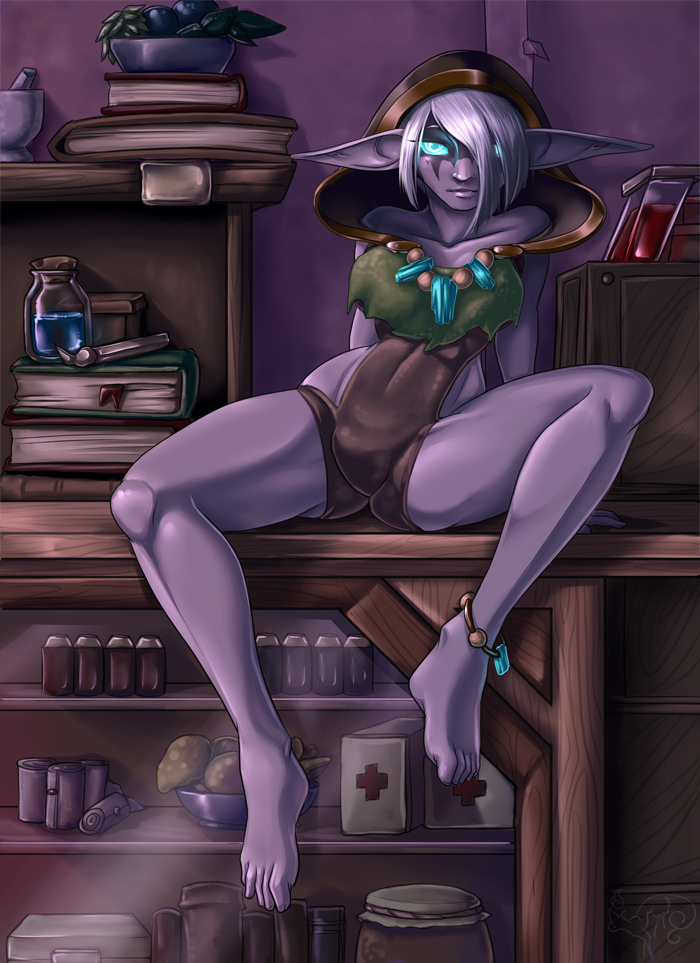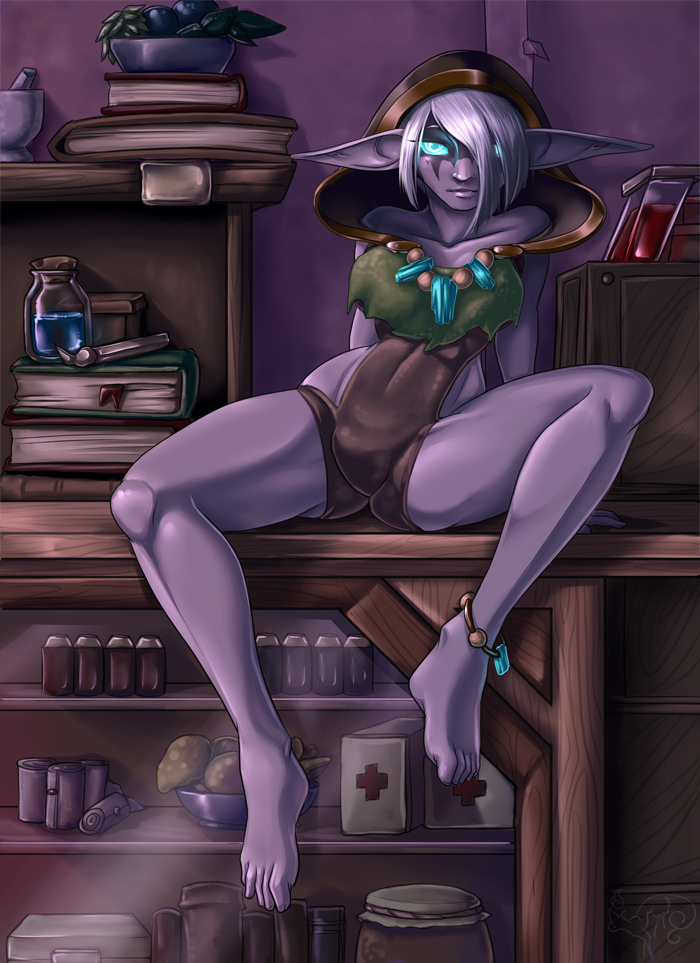 Watch
It has been quite a while since I painted Nam but the mood struck me! Nefarious little night elf with a first aid shop.


Thank you to my patrons that make projects like these possible!
|Patreon||Firecatrich.com||Tumblr||Twitter|

Wow that looks very good!
I like how she looks and the slightly offensive posture. She has a tiny tummy, right? Looks wonderful.

Hm... perhaps a little bit more work on the feet. The shape needs more attention.
On the other hand you included a perfect background with so many many different items and fantastic shadings.
*FAV*

oh and thanks for sharing and your efforts!
Reply

Thanks! She is a tiny (thin and short for a Nelf at least). Feet I'm always caught between something simple and proper and they are so wrinkled! This one probably landed on the too simple side, neh? I shall en devour for more good foot shape next round!

I think item shops are often underplayed. They say a lot about the owners in the details! x3

Thanks for commenting.
Reply