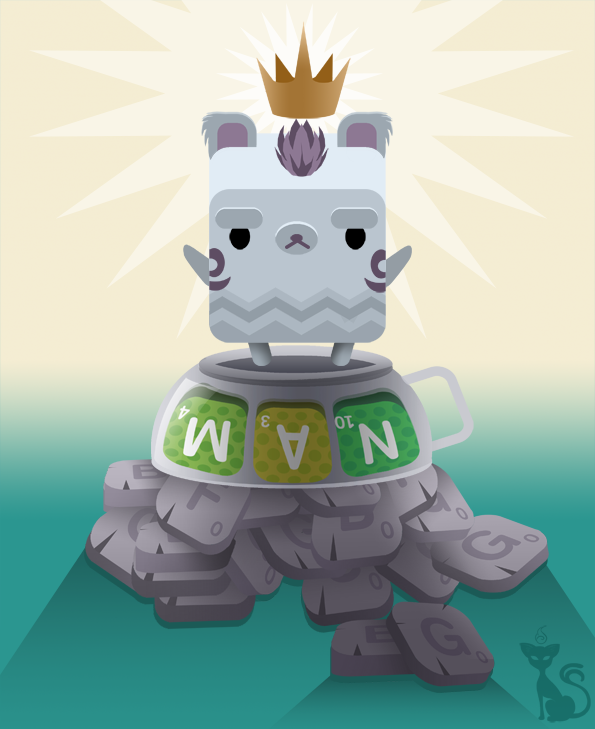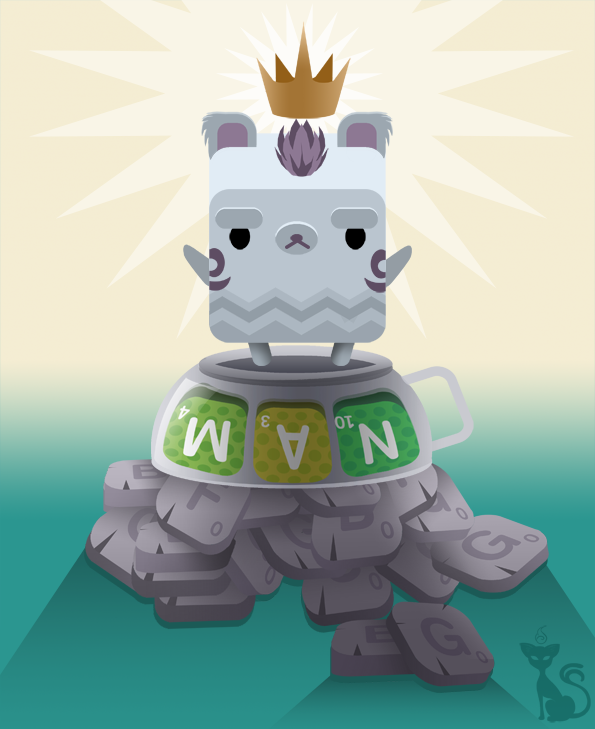 Watch
If you have been following my twitter then you may know that I have been playing a great deal of Alphabear. I have historically hated word games. I find them generally frustrating and tedious. Alphabear however has become my morning routine and the last thing I do before bed. It is very cute and even when I don't do particularly well, I'm still having fun.
All that said, this is my tribute to Alphabear. Nam, my gaming persona, in the Spryfox styling or as close as I could manage in one attempt.

It's a really fun game and they do free-to-play right. Totally worth the $5 for unlimited honey to support them and even if you don't want to pay they're really fair about how much game play you can get out of it.
Reply

Yeah! I was watching ads for a few weeks before deciding just to pay for the unlimited honey. I play often enough that I was putting it down because I was out of stuff and not because I wanted to stop playing. I think it ended up being $6.15 CAD. I imagine that is close(ish) to $5 USD?
This is pretty far removed from my regular style but I might have to do this again at some point.

Reply