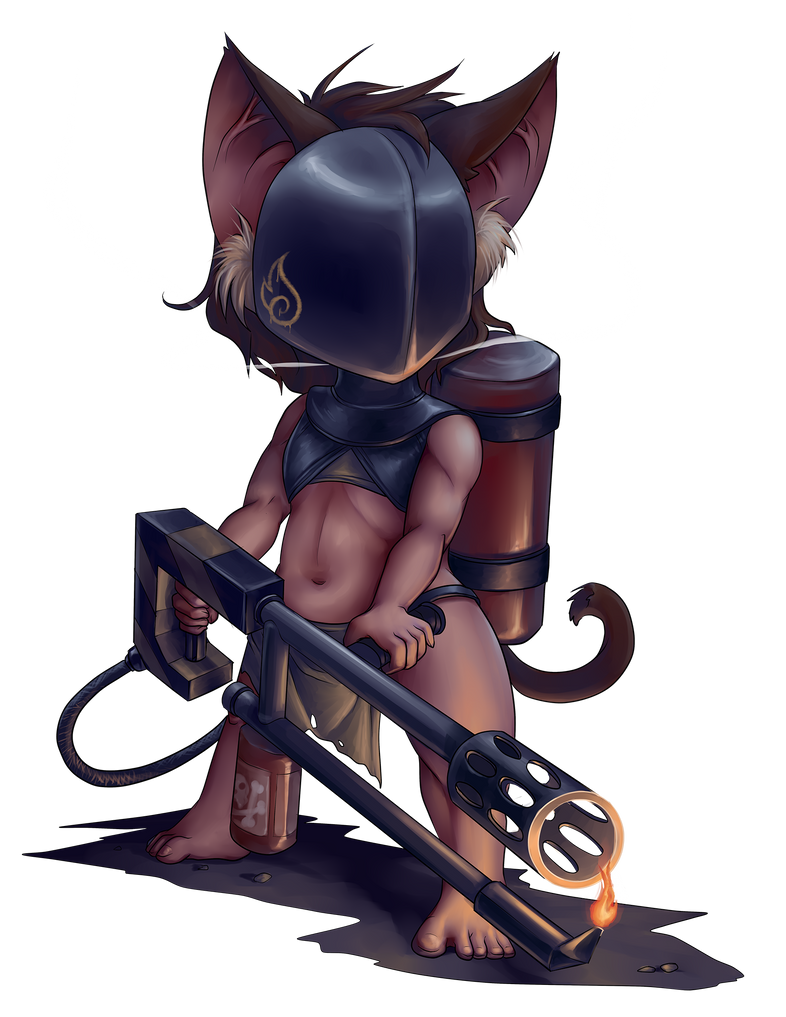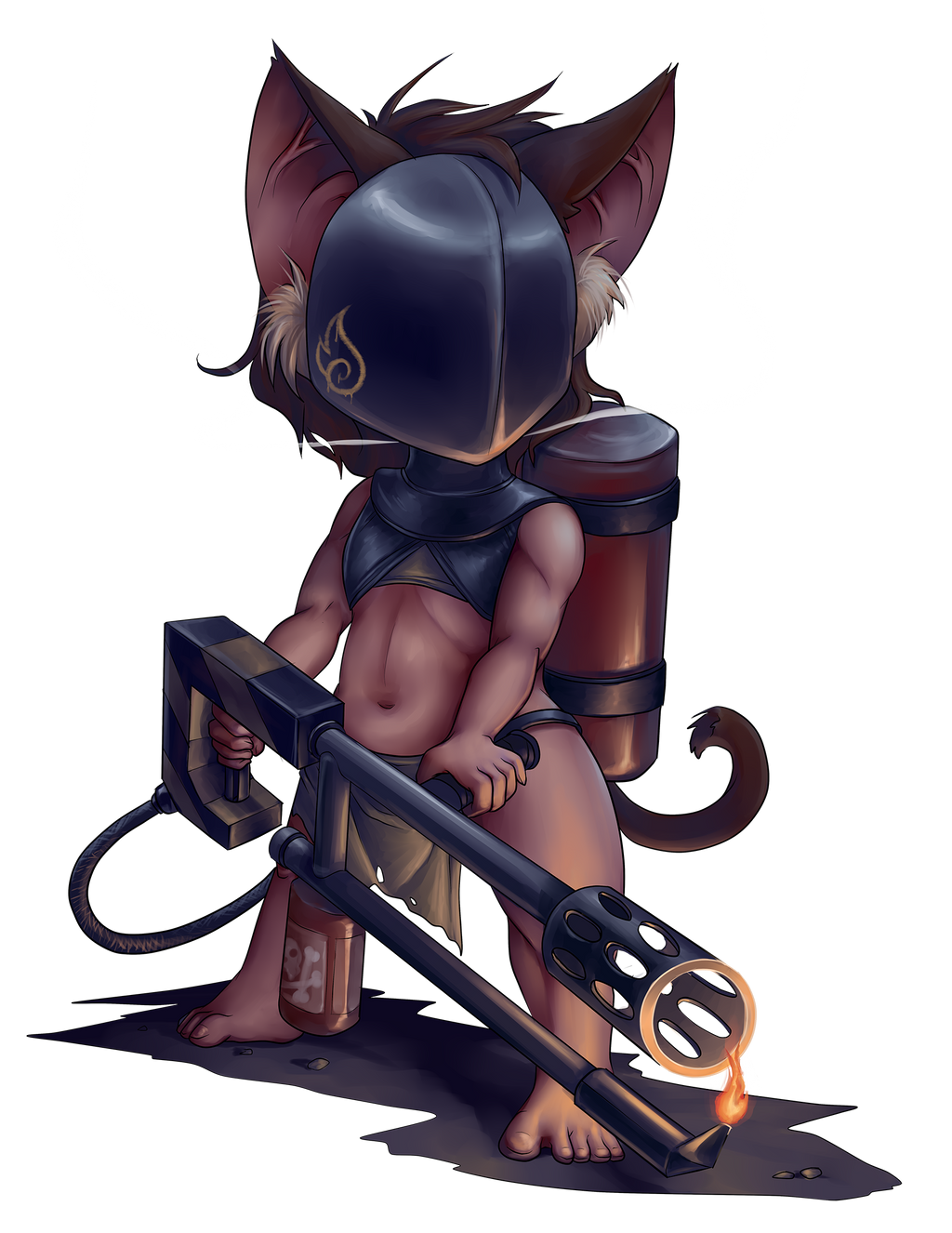 Watch
Little fire cat mascot getting a redesign and some new hardware.

I'd add a little more clothing, especially his legs. He is carrying a flame thrower, after all.
Reply

She is my mascot and has traditionally always run around in very little clothes. Fire cats are immune to fire perhaps?
Reply