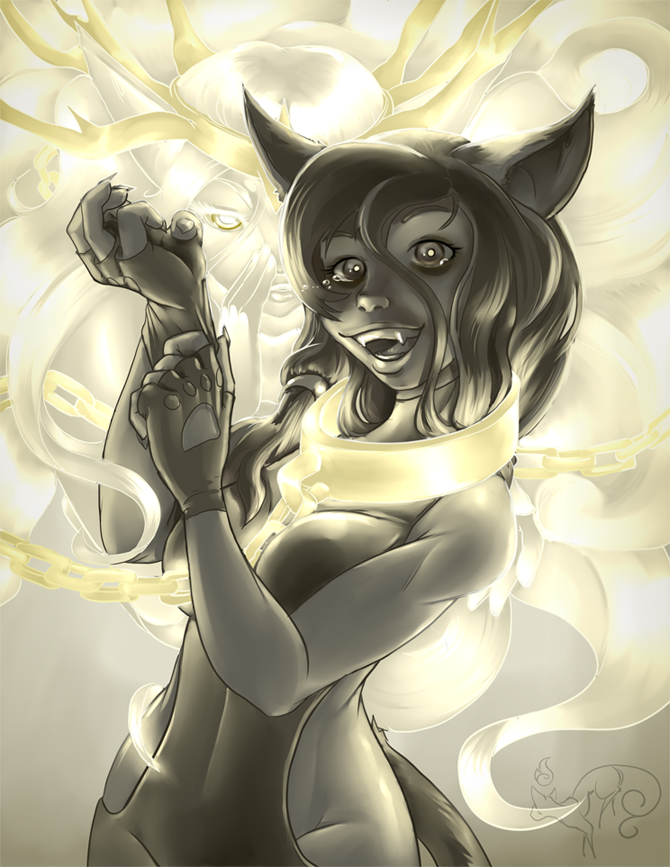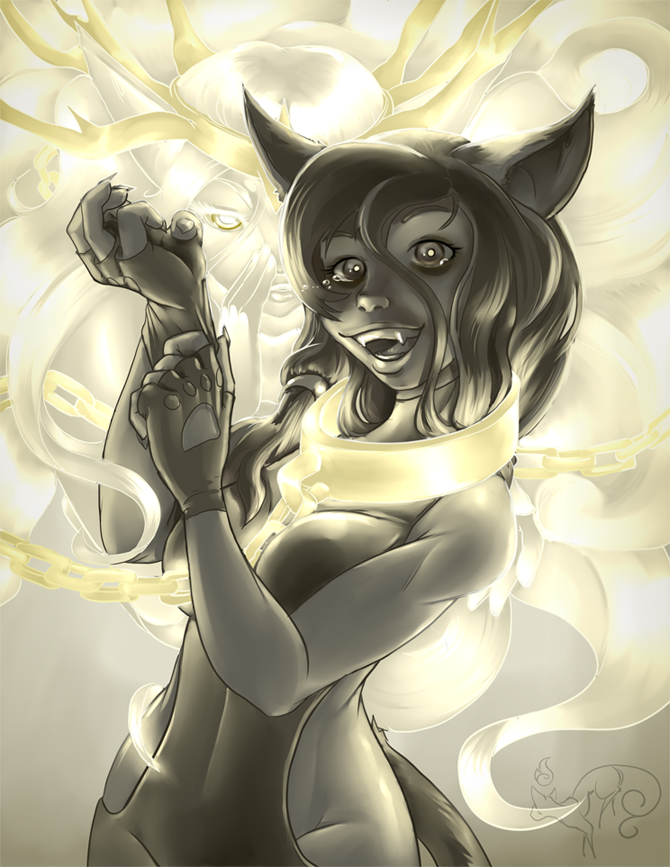 Watch
To hear them is to know the other, to know awe, and to know the edge of sanity or perhaps surpass it.
-
I don't often find myself with time for gift art but I had an exchange with iltypyra that got me thinking on the nature of divine and the old meaning of awe. So her calico cat girl meeting the Golden Queen.

|Patreon||Firecatrich.com||Tumblr||Twitter|


Lucky iltypyra, I love this piece, left it on first place on my dashboard to look at it longer xD You really nailed the expression and the dramatic lighting is great
Reply

Hehe, who would you like a piece of? I very rarely have time time for gift art but I do a raffle every month on patreon and a fan art poll.
www.patreon.com/FireCatRich
Reply

Finally had the time to make a pateron account x'D
Sorry I'm a poor student, so the support is more in a symbolic 1$ for now , v ,
HAPPY VALENTINES !
Reply

Happy valentines!
Thank you very much for your support. You should never feel badly about the level of support. I really do appreciate it. Thank you.
My February content poll is still up for two more days if you haven't voted already!
www.patreon.com/posts/february…
I was a poor student for a very long time... undergraduate degree, post graduate studies, certificate training... art school.. post graduate certificate after that. In fact I think I've been a student longer in my life than I've been anything else!
Reply

This is a emotionally powerful piece. You did a great job illustrating this
Reply

Reply

Aw well its definitely a good and well illustrated piece. The colors and shading effects, and like I said before, the emotion and feelings present in this. I honestly don't know how to feel about him and I love it
Reply