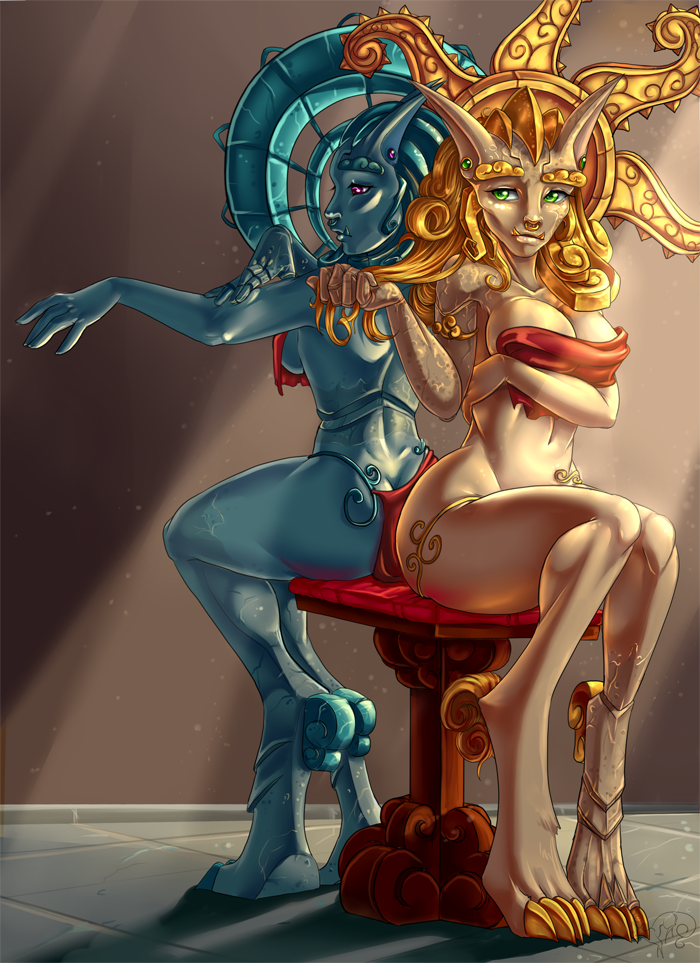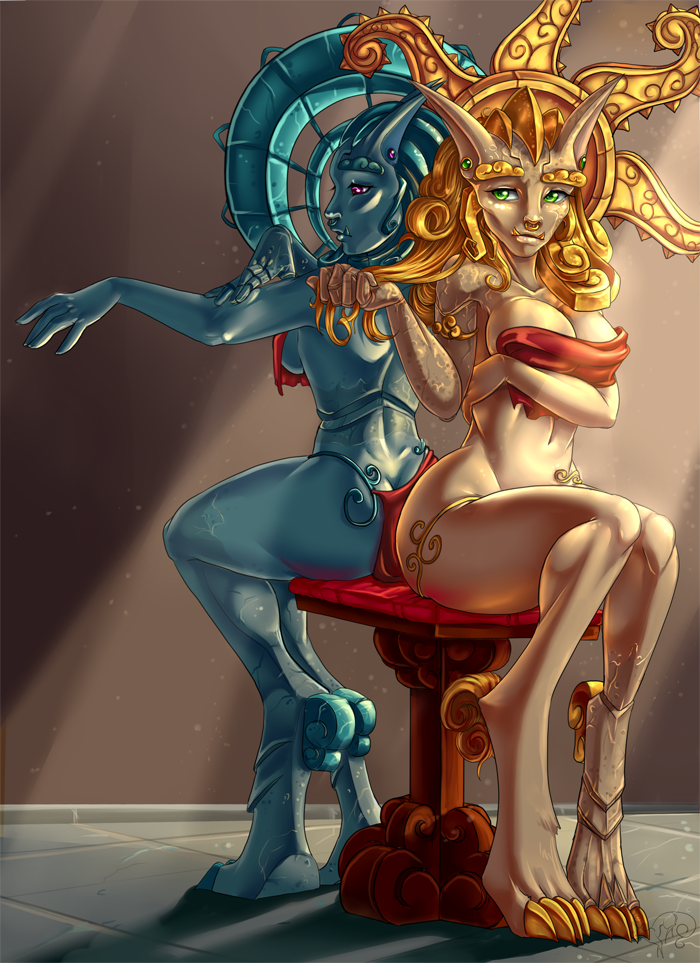 Watch
You all voted and the pick for
April's content poll
winner was the
Twin Consorts
, Lu'lin and Suen.
If you'd like to vote on next month's content, take part in the raffle for a free piece or fine NSFW versions of pieces like this one they are all available over on Patreon.
Thank you to my patrons that make projects like these possible!
|Patreon||Firecatrich.com||Tumblr||Twitter|

No wonder why The Thunder King treasured them for himself.

Still would be nice for more female Mogu. <3
Reply

Maybe there are tons of hidden female mogu somewhere. We just don't know where yet! >.>

Its possible!
Reply

I love the look, even though the possibility of this canonically happening is basically nil.

Reply

We have to go kill last of the old god/void such and such at some point. Mogu are the only ones that figured out a treatment for curse of flesh. I still have hope!
Reply

Reply