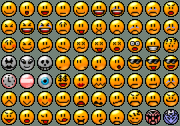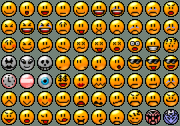 Watch
This is an emoticon set I've been working on for the past couple of weeks. I made it for use with Trillian, but I've packaged the individual icons in a convenient ZIP file for other uses (like bulliten boards or dA love). I might make duplicate sets with different colors in the future, but making each of these was very time-consuming.

There are a couple of icons to note, like The Crow icon and, of course, some Transformers love with icons for the Autobots and the Decepticons.

If you'd like to use them, please feel free to. All I ask is that you give credit and notify me (like if you use them on a website and such).

Update: Re-uploaded the .ZIP file due to the file server crashing. Hopefully, this will fix the download issues.