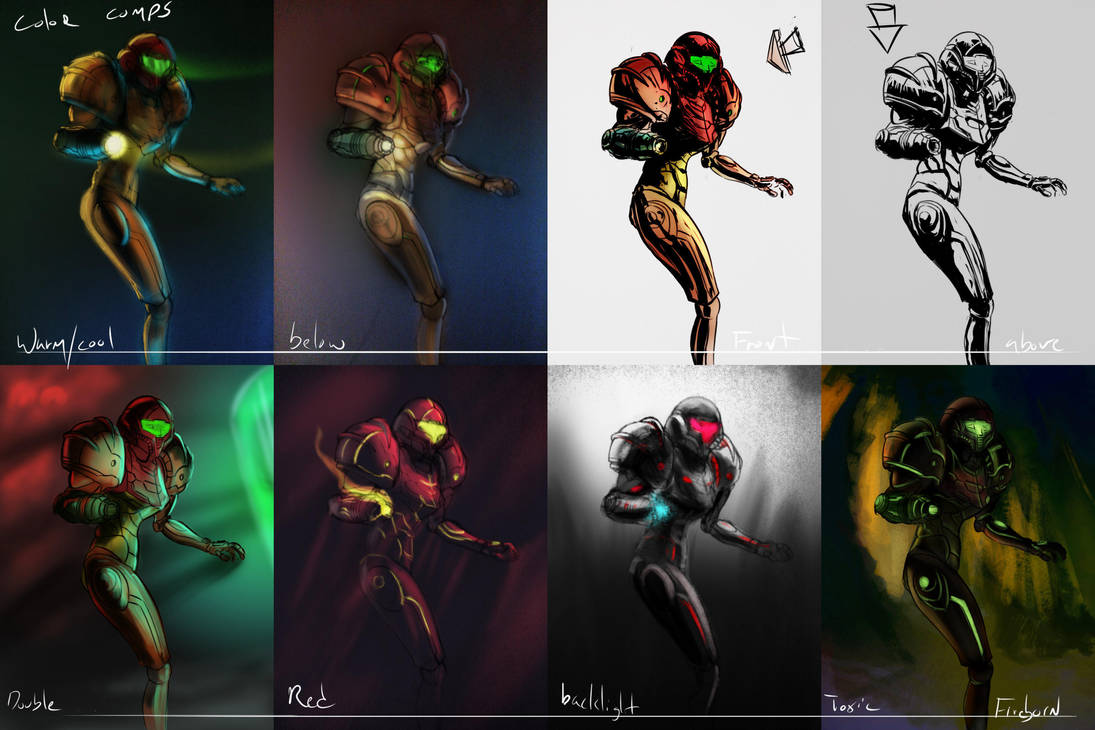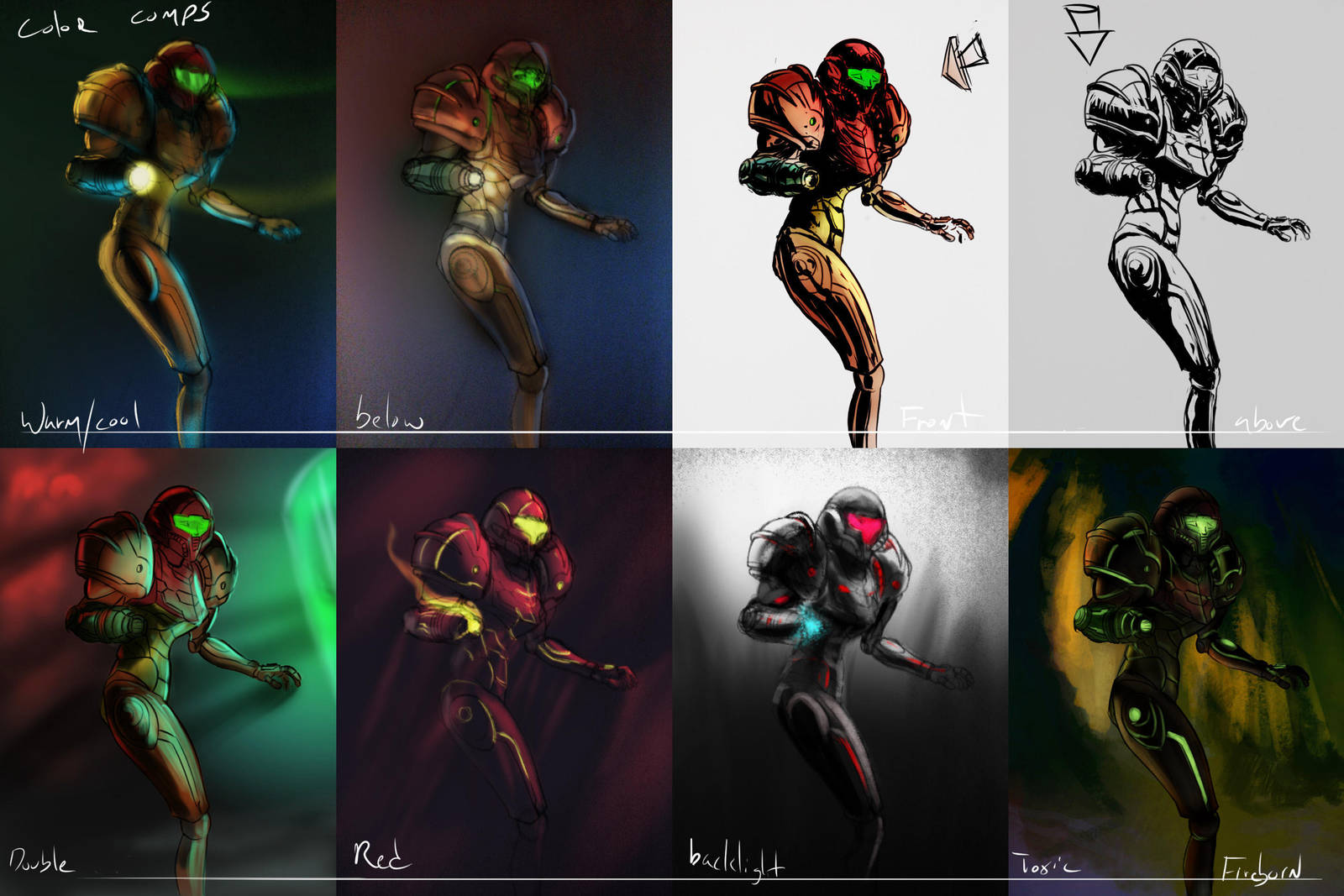 Watch
Backlog sketches!
A while back I was going to do a teamup with
Maiss-Thro
and my brother, because he was impressed with our coloring. These were just practice stuff to get ready for the main event. The best way to test if you really "get" lighting is to just to explore! Edwardo did the original drawing, but instead of waiting for him to finish Samus I started a deadline ink and coloring it early throwing a bunch of different themes on top of it, you might even recognize some!
The drawing here was unfinished, which is why it looks silly when Samus only has one leg

Samus was only about 1/10th of the actual planned image but it never panned out because he got too busy with commissions. So this is one that never got off the ground, even though I got a head start on it. I do like the last toxic color scheme so I'll probably use that theme for another image.