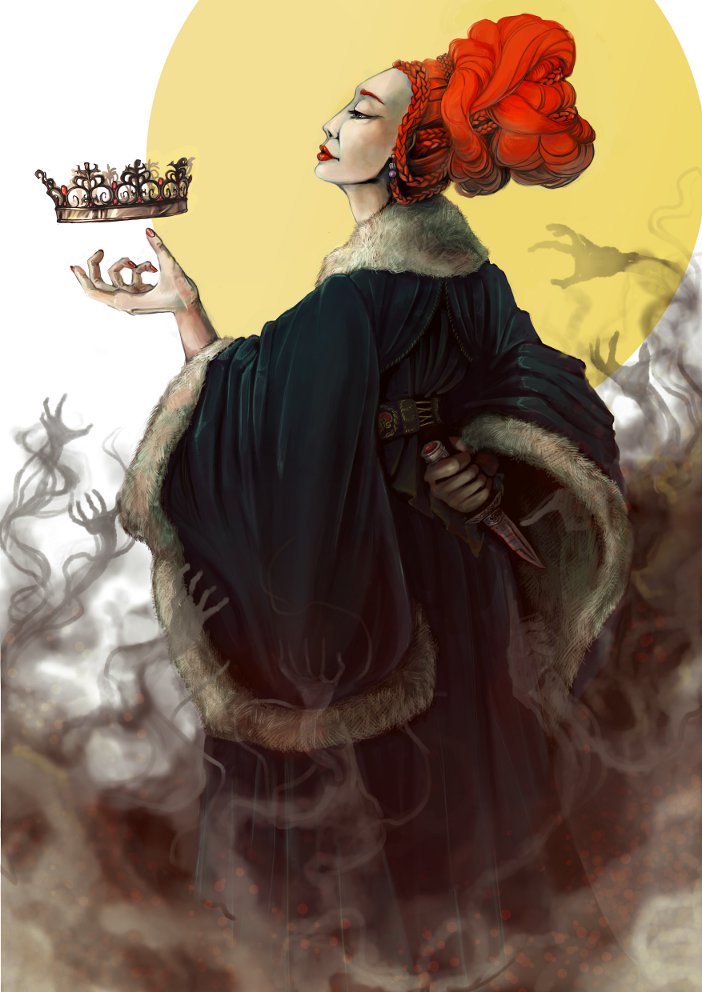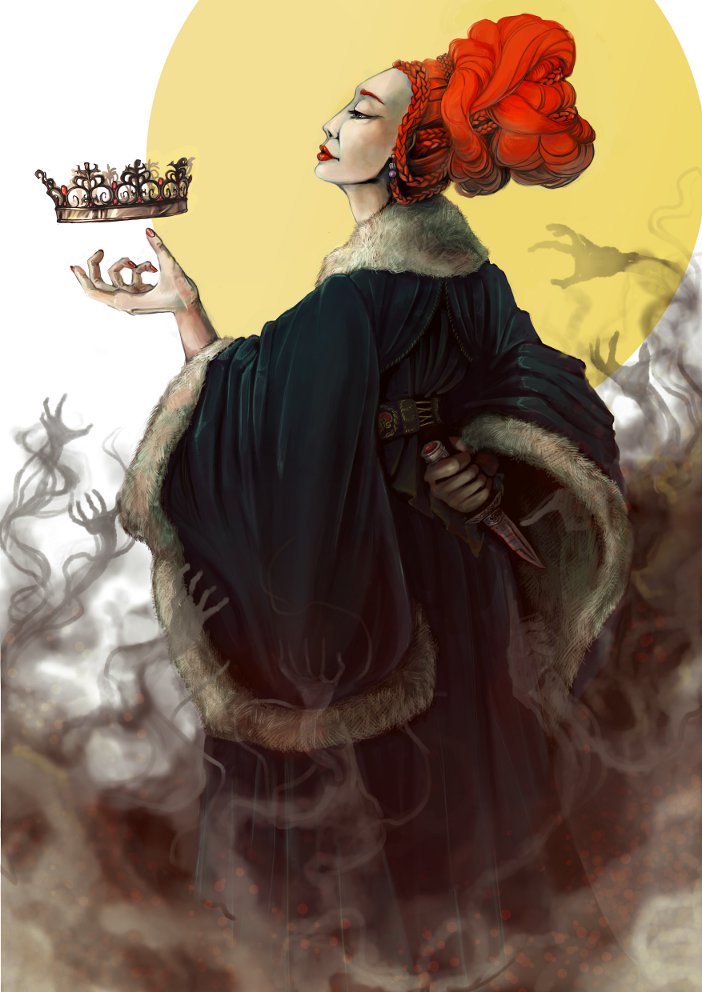 Watch
A Symbolic Portrait exploring the character of Lady Macbeth and the hidden cost to her mental health if she reaches out and actually takes the crown for herself.
For anyone who doesn't know the play Macbeth, at the begining Lady Macbeth is just an ordinary Lady, but when politics changes her husbands position she pushes him into the choices that make him become King, murder and the like, and at the end of the play she has gone mad, seeing blood on her hands that isn't there "out damned spot, out I say" etc and ends up taking her own life.
This is where her decision could go one way of the other, do I reach out and grab the crown, or leave it alone.
I lost count at 20 hours.. and there are probably more than 30 hours of work... but I think it was worth it, even if just for the personal challenge